Bagger Provides Flour Milling Solution
Bagger Provides Flour Milling Solution
This story ran originally in Powder/Bulk Solids
Massachusett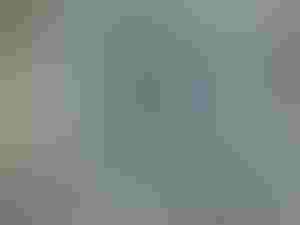 powder-bulk.jpg
s-based Bay State Milling Co. had an enviable problem: its Clifton, NJ plant couldn't satisfy customer demand for flour. "We needed to keep up with demands from new customers," explained plant manager Mike Walsh. "We needed a packer that was high speed, with quick changeover capabilities, and was versatile enough to pack 100-, 50-, and 25-lb-bags on the same machine."
Furthermore, the white, whole-wheat and rye flour requested by Bay State Milling's new customers had to be kept scrupulously free of airborne contamination and moisture. That was critically important in order to comply with stringent hygiene regulations for food-grade applications, as well as to avoid the risk of dust explosion that increases as flour absorbs moisture. And, as if those requirements weren't demanding enough, floor space at the plant was limited.
The Solution's in the Bag
Fortunately, a small-footprint bagging solution that met all of Bay State Milling's requirements was available from Québec-based Premier Tech Chronos. The supplier's model PTK-2700 bagger that was installed is a high-speed open-mouth net-weight bagging system with dual-spouts that allows Bay State Milling to fill twice as many bags per unit time. Flour is conveyed to the bagger by two model DSR flexible screw conveyors that deliver the material to a mass-flow custom feed hopper designed by Premier Tech. The hopper is installed above two model E55 net-weigh scales suspended above the bagger, with each scale feeding a dedicated spout on the bagger.
Click here to see the entire story.
Sign up for the Packaging Digest News & Insights newsletter.
You May Also Like
---