COVID-19 and Packaging Machinery: One Year Later
COVID-19 and Packaging Machinery: One Year Later
Manufacturing product shifts, supply chain disruptions, labor shortages, and new consumer buying habits altered packaging machinery tactics over the past year in at least four ways.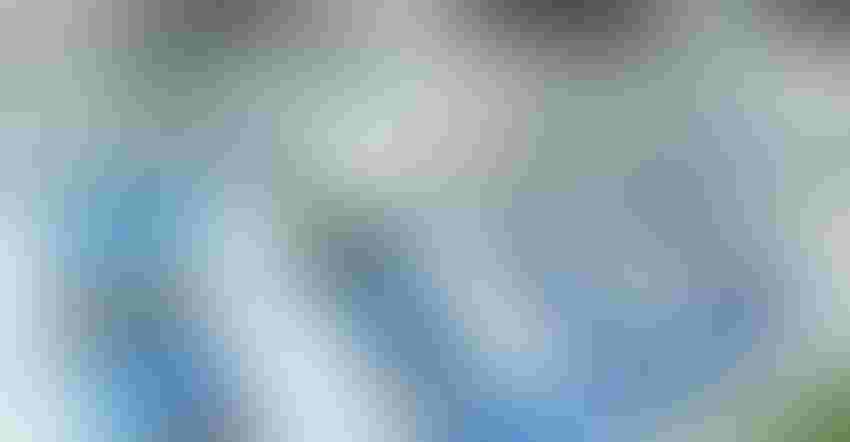 Photo credit: Kadmy – adobe.stock.com
When the COVID-19 virus struck, demand for protective supplies like hand sanitizer skyrocketed. Some of this was panic buying and hoarding, such as toilet paper. A lot was due to increased daily usage. Suddenly every public place required a spritz of sanitizer before entering. People who used it once a day previously now used it hourly. Some was due to shifts in buying patterns.
Manufacturers couldn't make enough and didn't know what to do. Some of the demand they viewed as temporary, filling the supply channels and meeting the panic demand. If they increased capacity by buying new filling lines, they might be stuck with unused machinery when demand declined to normal, or at least new normal, levels.
There was also the problem of deliveries. Even a simple, 100-products-per-minute botting line, might take six to nine months between decision and production.
Labor availability, long a problem in manufacturing, was exacerbated by the pandemic. Some workers were sick and unavailable; others were scared to work in a confined environment. Inside the plant, social distancing and other COVID-19 rules made it harder to run existing lines, especially more manual lines, efficiently. Manufacturers took measures to ensure employee safety, but the worry remained. Adam Moran, vp of sales for Vorne Industries, says some of their customers were scared they could be shut down at any moment if one of their employees tested positive for the virus.
According to Jorge Izquierdo, vice president, market development at PMMI, there was also a shift in the product mix. With people eating out less often, demand for consumer packaged foods increased significantly while commercial and institutional demand declined.
Packaging operations improved in four ways.
As it always is, the packaging industry was up to the challenge.
1. One response was to purchase new, more highly automated and more efficient machinery. According to PMMI's Izquierdo, sales by US builders were up by a record 12% in 2020.
2. Demand and long lead times sent many companies looking for pre-owned machinery. Rich Frain, CEO of Frain Industries, says their demand skyrocketed in 2020. As a leading provider of new and like-new packaging and processing machinery, Frain's huge inventory allowed them to deliver 17 complete hand sanitizer fill-pack lines in as little as four weeks. Frain estimates this fast delivery produced an additional 32 million cases of sanitizer during the height of the crisis. Frain's short-term rental fleet also solved the problem of what to do when the machinery was no longer needed.
3. Another tactic according to Izquierdo was to decrease changeover downtime on existing lines. John Henry's 10W-40 rule states that 10 minutes of daily wasted time costs a week of lost annual production. Packagers reduced downtime by improvement. But they also minimized downtime by cutting stock-keeping units (SKUs), reducing the need for changeovers. Two sizes of ketchup is better than four if the alternative is none at all.
4. Travel restrictions have made interaction between customer and builder difficult although this loosened up after initial severe restrictions. Customers could not visit builders for Factory Acceptance Tests (FATs). Technicians could not visit users to commission new lines or perform repairs and service. International machinery deliveries were curtailed as travel became practically impossible. Thirty years ago, this would have been a complete showstopper. Fortunately, we now have many technologies that allow remote assistance.
Expect new efficiencies to continue.
COVID-19 has challenged the packaging industry as never before. The men and women working in all corners of the industry have proven themselves equal to the challenge. They have come up with solutions and workarounds that minimized the negative impacts. If anything good is to come out of this global pandemic, it will be these improved practices that drive even greater packaging efficiencies.
Sign up for the Packaging Digest News & Insights newsletter.
You May Also Like
---