Flexible Screw Conveyors Help Contract Manufacturer Expand Powder Production
Flexible Screw Conveyors Help Contract Manufacturer Expand Powder Production
Conveyors deliver safe, reliable powder transfer for private label manufacturer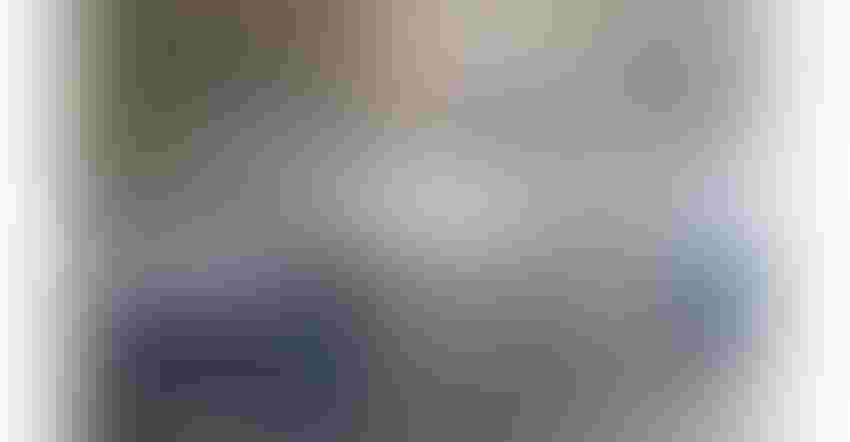 (R to L): At Davion, North Brunswick, NJ, an AFC Spiralfeeder captures corn starch from the bulk bag unloader and transfers it into a blender on load cells. A second AFC Spiralfeeder captures the material discharged from the blender and transfers it into an IBC.
Image courtesy of Automated Flexible Conveyor Inc.
Jim Placa was supplying nail polish and other personal care products to Target, Walgreens, CVS, and other global retail giants when his contact at CVS suggested adding more stock keeping units (SKUs). The private label manufacturing company Placa founded in 1987, Davion, had established a track record as a trustworthy partner with a stellar on-time delivery record and competitive pricing. CVS wanted to consolidate purchasing among fewer vendors and Davion made the cut. Placa purchased a powder processing company and began private labeling baby powders, foot powders, and other products. His retail customers quickly signed on for the new SKUs and business boomed.
Today, Davion offers a complete range of product development, contract manufacturing, packaging, and associated services for the production of health, beauty, personal care, and household cleaning and laundry products. The company operates two manufacturing facilities in NJ and a third in Quebec to streamline service for its Canadian customers. Nearly 120 employees produce 100,000 units daily, translating to annual revenues of more than $60 million, which continue to climb each year. A quick pivot to manufacture hand sanitizer added a welcome, short-term spike.
But when Placa evaluated his first powder processing line as part of his expansion plan, meeting the required production targets to achieve the level of growth he envisioned seemed uncertain. The largely manual operation needed to be modernized and, where feasible, automated. Placa turned to the pages of Powder & Bulk Solids for knowledge on the latest automated powder handling equipment and contacted several equipment manufacturers.
Conversations with David Nadel, lead engineer at Automated Flexible Conveyor (AFC), Clifton, NJ, proved fruitful. AFC designs and manufactures flexible screw conveyors, bulk bag unloaders, bag dump stations, and other equipment for automating powder and bulk handling processes. Nadel and his business partner, Jeff Malenchak, purchased AFC from its founder in 2017. "David's fast response and his obvious expertise in powder processing were very refreshing," recalled Placa. "He understood our situation and offered one idea after another to design the most efficient filling line at the right price."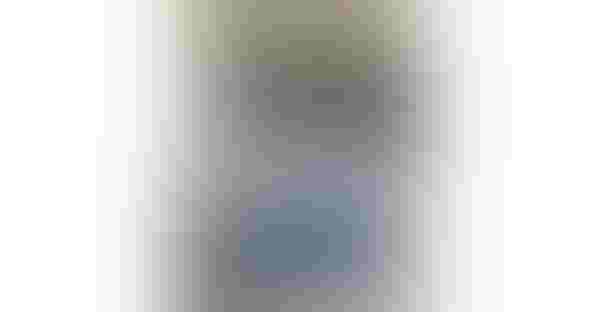 At Davion, North Brunswick, NJ, an AFC Spiralfeeder transfers powder from a bulk bag unloader into an IBC. The enclosed screw conveyor helps contain the fine material inside the system.
The most efficient way to automate powder handling for this situation features the company' signature line of conveyors, the AFC Spiralfeeder. This line of flexible screw conveyors sets a rotating screw auger within an enclosed outer tube to automatically transfer powders, granules, blends, flakes, and/or other dry, bulk materials from one point in the process to another within a sealed, dust-tight system. As the screw rotates, the motion pulls material from the hopper at the bottom and transfers it to the discharge at the other end. This configuration protects the material in process from contamination due to exposure to the plant environment and protects workers from exposure to spillage, combustible dust, and other safety hazards. The Spiralfeeder is typically specified for transferring one or multiple materials from bulk bags or from storage into hoppers, mixers, reactors, tablet presses, and other equipment, and also from their discharges for conveying downstream.
AFC upgraded the process at Davion to promote speed and safety. Bulk bags of corn starch or other powders are raised on an automated AFC bulk bag unloader and emptied within a sealed, dust-tight connection directly into the infeed hopper of a Spiralfeeder, which transfers the powder up and into the top of a blender. If necessary for the formulation, secondary ingredients such as sodium bicarbonate or fragrances may be added to the blender manually at this stage. After blending and laboratory testing to verify the mixture meets target specifications, the mixture is discharged from the blender into a second Spiralfeeder, which then transfers the mixture into an intermediate bulk container. The mixture is discharged from the IBC as needed downstream. "We just push a button and it goes," said Placa. "It's simple, it's easy, and it helps keep everyone safe."
The automated powder processing line from AFC worked well enough that when Placa needed to increase production capacity again, he purchased two more complete processing lines from AFC, each designed around the flexible screw conveyor. The latest expansion involved bringing production of the company's medicated powders in-house for improved control over lead times. While the process of manufacturing medicated powders is nearly identical to manufacturing non-medicated powders, the inclusion of APIs, alcohol, and/or other ingredients that come under the purview of the FDA requires the manufacturing be conducted in an FDA-registered facility.
Once Placa completed the process of registering his facility with the FDA, medicated powder production commenced using all three of the existing powder processing lines as the production schedule required. To meet brisk demand across all product lines, Placa often had to switch from producing one type of powder to another several times per day. This required cleaning product contact areas of all equipment in the entire filling line. Since the flexible screw conveyors are based on a minimalist concept with very few parts, the Spiralfeeder disassembles easily for complete cleaning. Placa's team cleans the infeed hopper, smooth tube enclosure, and discharge in minutes. Switching from non-medicated to a medicated powder, however, such as from body powder to baby powder, requires an additional swab test to verify and document the level of cleanliness meets FDA requirements.
In fact, an FDA inspector tours the facility annually to verify the operation continues to meet its requirements and auditors from Davion's retail giants assess the process nearly every 30 days. The flexible screw conveyors at Davion meet FDA sanitary processing requirements by using stainless steel for the infeed hopper and screw auger with continuous welds and a polished finish, and a UHMW polyethylene outer tube enclosure. "Changeovers mean downtime so it's important that we can access every part of the conveyor, clean it fast, and document the level of cleaning," said Placa. "With the Spiralfeeder, we can take it apart, clean it, test it, and get it back in service without making a major mess or taking a lot of time."
Since installing the AFC Spiralfeeder, bulk bag unloaders, and auxiliary equipment, Davion has consistently met or exceeded its production goals without incurring a single reportable workplace safety incident involving powder handling, combustible dust, or similar risks common to manual processes. "This system eliminates dust as a concern when feeding powders into the process or moving them downstream," said Placa, noting the system contains fines inside the system versus air sock filters and other methods that collect dust after it has escaped into the workplace. 
To meet customer demand for Davion's medicated powders, Placa has moved forward with the development of a dedicated powder processing line for the regulated powders to operate at its 150,000 sq-ft, FDA-registered facility in North Brunswick, NJ. Designed by Nadel and the team at AFC, the new, automated filling line is to encompass a bulk bag unloader, high-speed mixer, and dual Spiralfeeders to manage powder transfer from one stage to the next. The bulk bag unloader is to feature stainless steel construction with a sanitary finish and built-in massager paddles to promote smooth emptying and help promote flow without densification. The flexible screw conveyors are to include AFC's latest design with a 30% larger infeed hopper area and increased ground clearance underneath for easy recovery of residual materials, plus a modular, hinged safety grate system for easy access to the interior for cleaning when power is shut off. The new setup aims to shave 40 minutes off of every batch.
"All of the AFC screw conveyors and other equipment just keep working year after year without any trouble," says Placa. "And when you call, they pick up the phone, listen, and react immediately. It's hard to find that kind of service and expertise in one place today."
Automated Flexible Conveyor (Clifton, NJ) designs and manufactures a proprietary line of flexible screw conveyors featuring the AFC Spiralfeeder, as well as bulk bag unloaders, bag dumping stations, and other auxiliary equipment for powder processing. For more information, call 800-694-7271, email [email protected] or visit afcspiralfeeder.com.
Sign up for the Packaging Digest News & Insights newsletter.
You May Also Like
---