Integrated system delivers small footprint, intelligent change parts
Integrated system delivers small footprint, intelligent change parts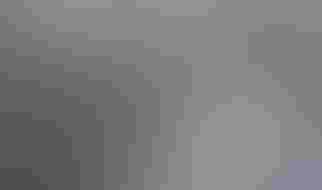 Edson integrated EOL system
The Pro Mach companies are showcasing several examples of packaging machines working well together.
One such example was the end-of-line solution by Edson Packaging Machinery, which sync'd the company's SR3550sa case packer, a Currie by Brenton robotic palletizing system, an Orion FA-ST stretch wrapper and Shuttleworth product handling conveyors.
Benefits of selecting an integrated system from one company include one purchase order for multiple-vendor systems, less overall risk related to multi-vendor systems and faster trouble-free start up. The combined system also delivers a smaller footprint than buying separate machines.
Also launching at the show was Edson's Inteletül intelligent change parts system. It reads the RFID tags on the case packer's changeparts to make sure they are all correct. If not, the machine will not operate. This follows a trend of automating a function to take all the guess work out and eliminate human error. Inteletül also provides reminders for preventive maintenance, keeps operator logs and more, as account manager Steve Boothe (shown in photo) explains.
Edson Packaging Machinery, 905-385-3201.
PACK EXPO Booth S-760
www.Edson.com
Pro Mach, 866-776-6224.
http://promachlaunchpad.com

.
Sign up for the Packaging Digest News & Insights newsletter.
You May Also Like
---