PC-based Controls Keep Production Popping
PC-based Controls Keep Production Popping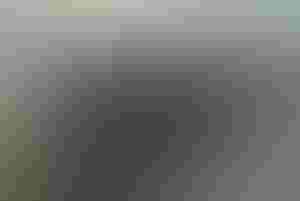 PC-based controls provide a higher degree of accuracy in the bagmaking machine's finished product
As a snack with its own button on most microwaves, popcorn is about as iconic as you can get in American comfort foods. Despite its convenience, a great deal of technology goes into those microwave popcorn bags before they puff kernels into steaming bowlfuls of that essential movie-night treat. Talon Mfg. (www.talonmfg.com), Spring Park, MN, provides high-end microwave-popcorn packaging systems with the latest in controls technology to make sure those microwave bags are perfect.
Talon is a premier supplier of microwave-popcorn and other snack-food bagging systems, shipping machinery to 17 different countries. Talon machines are priced to be cost competitive, with high overall value. Even more importantly than machine cost, Talon strives to stay at the forefront of technology, which led the company to undergo a major controls upgrade at the beginning of this year.
After deciding he had reached the limits of traditional rack-mount programmable-logic controllers, Talon president Dennis Hohn sought a high-performance automation platform that the company could use as its standard for years to come.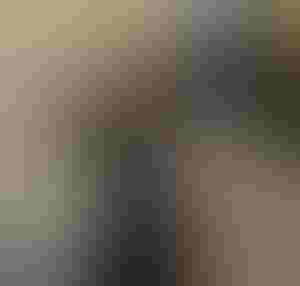 Dennis Hohn, president of Talon Mfg.
For its previous system, Talon relied on multiple suppliers; the PLC, operator interface and servo system were all supplied by different vendors. "We wanted to streamline these elements and purchase them all from a single supplier," Hohn says. "The controls had to be more cohesive, with more features and better performance, while passing on cost savings to our customers."
When one of the year's first popcorn bagging-machine orders arrived at Talon in 2008, Hohn decided it was time to implement the new controls-system project at full speed. However, with just a few months to complete the project, there was little time to spare in learning new controls hardware and software. "As panel space is obviously very important, the new supplier would have to provide more control in a smaller device format," Hohn says. "With the more traditional PLC-type approach, we found that we had to make our panels bigger and bigger as we added hardware to keep up with our machine-control requirements. Also, the complexity of wiring all these devices was compounded every time we tried to significantly increase performance, especially as we increased the number of motion axes. Ultimately, Talon chose to move completely in the direction of high-powered, personal-computer-based controls," Hohn notes.
With an assortment of PC-based controls suppliers identified, Hohn and his team at Talon began a concerted effort to identify the right PC-based fit for their packaging machines.
PC-based controls
Talon gained first-hand experience with the power of PC-based controls when integrating one of its PLC-based popcorn bagging machines with boxmaking equipment from another machine builder. That particular PC-based system was supplied by Beckhoff Automation (www.beckhoffautomation.com). As a number of PC-based solutions were evaluated, Talon re-encountered Beckhoff and selected the company as the single-source supplier for Talon's new automation and motion-control system.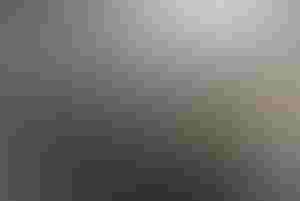 Special paper with aluminum/polyester heating-element film is folded and cut into microwave popcorn bags.
The first application of the Beckhoff technology was on a popcorn bagmaking machine. This redesigned Talon machine includes Beckhoff's CX1020 embedded PC with TwinCAT NC PTP software for automation and control functions, bus-terminal input/outout, EtherCAT I/O terminals, TwinSAFE terminals for safety functions and AX2000 servo drives paired with AM305x servo motors. In addition, Talon uses two types of Beckhoff 12-in. display panels: CP6201 panel PCs for all-in-one control and display devices, and CP6901 control panels for simple human/machine interface hardware. To complement the hardware, Talon purchased human/machine information software from InduSoft (www.indusoft.com) to design a high-end, easy-to-use array of pushbuttons, menu screens and display graphics. 
Software from InduSoft also helps provide a visual 
representation of the system monitoring.
"The CX1020 embedded PC was selected largely due to its small housing format," says Hohn. "Its design as a high-end industrial PC that fits on the DIN rail became a major space-saver for us when compared with the old PLCs," says Hohn. "Also, the embedded PC's direct connection to the Beckhoff I/O terminals made its selection that much easier. Windows XP is used as the operating system to provide numerous helpful tools from the office world for use on our machines."
Talon selected the TwinCAT NC PTP software package, which includes axis-positioning functionality (e.g. set-value generation and position control), an integrated-software PLC with a numerical-control interface, an operating program for commissioning and I/O communication to motion axes. TwinCAT NC PTP replaces conventional positioning modules and NC controllers. Talon enhanced its software with the purchase of the Modbus RTU library. This library offers copy/paste function blocks for quick and easy serial communication with Modbus devices.
Using EtherCAT as the system fieldbus brought ultra-high speed and deterministic control into the equation for Talon. "Even though it provides extremely high performance, EtherCAT I/O is actually even less expensive than most traditional I/O systems through the use of standard Ethernet-based components and cabling," Hohn says. "Avoiding expensive fieldbus cards and even more expensive fieldbus cabling is critical to protecting our machines' cost competitiveness."
Also, the Beckhoff Bus Terminal I/O, which is connected to EtherCAT via BK1120 bus couplers, replaced many of the simple terminal blocks used in Talon's previous system design. "This eliminated numerous connections that had to be wired back to the PLC. The fewer number of contacts, the better for overall system reliability," Hohn adds. For control of popcorn-bag gluing functions, Talon uses a KL5121 bus terminal that serves as an incremental encoder-interface with programmable outputs.
Beckhoff TwinSAFE terminals are also used on the Talon machines to flexibly integrate safety functions with standard control and automation functions. TwinSAFE does not require a special safety network and can be installed alongside a nonsafe bus terminal I/O without restrictions.
"TwinSAFE is a highly streamlined way to implement safety tasks, so this also helped us reduce the space used in our cabinets that much more," says Hohn. "The clean architecture of TwinSAFE permits far more efficient wiring efforts. In retrospect, third-party safety controllers wired to run over safety-only networks seem far less practical."
"Everything is tied together with TwinCAT; all of the Beckhoff hardware, from the I/O to the controls to the safety, is fully integrated in this one software platform," Hohn says. "With onsite training and support from Beckhoff, we were able to get the new popcorn bagging machines up and running quickly and on schedule for the customer."
With its TwinCAT homework complete, Talon now will be able to start adding up the programming-time savings from the new system. "Previously, we had to spend considerable amounts of programming time with each new PLC or drive that we added," Hohn says. "With TwinCAT and Beckhoff hardware, it's now easier to program one central controller and conduct slight modifications as we modify our machine and add functionality."
No opportunity left unpopped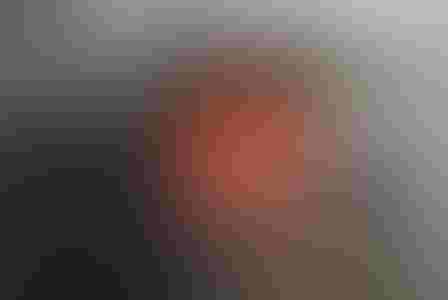 A vision system inspects the incoming film to ensure that the aluminum/polyester heating element (the square patch in the center of the film) is applied properly and that the glue is applied to the edges of the film.
Within a three-month time window, Talon went from a new automation and motion-control platform specification to full controls design, received Underwriters Laboratory approval and completed all programming. "Equipping our machines with Beckhoff controls really became a win/win for Talon and our customers," Hohn says. "We gave ourselves an aggressive timetable to implement a completely new controls platform, but with the help of Beckhoff sales and engineering support, we got it done. All of this work will pay off in the form of less expensive, repeatable machine designs well into the foreseeable future."
"With the PC-based controls, we're also seeing a higher degree of accuracy in our machines' finished product," Hohn continues. "The popcorn bags now have more precise cuts and have a more consistent length. We experience this improved performance, but we're definitely not paying a price penalty for it. Talon's controls cost about thirty percent less per machine than the previous PLC system."
"We were also able to increase our free panel space by more than fifty percent," Hohn says. "By doing more control and communication with less hardware, Talon was able to make significant strides in wiring reduction, because we use a centralized controller, a bus-terminal I/O and TwinSAFE. We now wire directly into the I/O terminals without wiring through terminal blocks. They waste a large amount of panel space, and the time to wire them is a huge hidden cost."
After focusing almost exclusively on popcorn applications, which account for about 80 percent of its business, Talon has recently re-entered the bagged-snacks market with its revitalized standup pouch-packaging machines. "Talon plans on implementing Beckhoff as the complete control system for these machines too, so we can expect more significant savings utilizing PC-based controls in the future. We have also actively begun retrofitting existing packaging machines with Beckhoff technology," Hohn says.
Sign up for the Packaging Digest News & Insights newsletter.
You May Also Like
---