Point level switch
Point level switch
Endress - Liquiphant FTL8x
Endress+Hauser introduces the Liquiphant FailSafe FTL8x series of point level switches. The level switch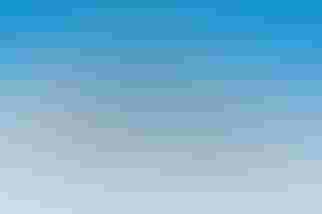 Endress - Liquiphant FTL8x
es have two relay outputs, a 4-20mA output that connects to a failsafe switching unit with a two-channel output, safety contacts, and a safety locking function. 

The 4-20mA output can be connected directly to a safety PLC or similar system for MIN and MAX safety applications up to SIL3. The 4-20mA signal jumps from high to low current when the MIN or MAX point level is reached for reliable detection by the safety system. In addition, a permanent live signal of 0.25 Hz is superimposed on the sensor output to indicate the sensor is operating in the "good" state. The level switch meets SIL3 requirements in accordance with IEC 61508, IEC 61511-1, ISA 84-1 and DIN EN ISO 13849. 

For high reliability, built-in diagnostics monitor the tuning fork-type sensor for damage, corrosion, material buildup and mechanical blocking. If a problem occurs, the live signal changes to notify the operator, a fault relay sends a signal to an annunciator or PLC, and a combination of three LEDs on the housing indicate the problem so that the switch can be cleaned, repaired or replaced prior to failure. 

The switches can be used for minimum and maximum level detection in liquids from -76 to 536F (-60 to 280C), at pressures up to 1450 psi (100 bar), viscosity up to 10,000 mPa-s, and densities from 0.4 to 2.0 g/cm3. The FTL8x can also be used in highly corrosive media. 

Tuning fork sensors are available in 316L or 318L stainless steel with AlloyC22 plating, and the other wetted parts are available with Alloy22 plating or ECTFE or PFA coatings for use in aggressive liquids. A choice of polyester, stainless steel or aluminium housings for the electronics are available, with or without a sight glass. 

For North America, these switches are designed as either single seal or dual seal devices with an alarm in accordance with ANSI/ISA 12.27.01. This means that the user does need to install an external secondary process seal which is required in ANSI/NFPA 70 (NEC) and CSA 22.1 (CEC). These devices comply with installation practice in North America and enable very safe, low-cost installation in pressurized applications with hazardous media. 

The FTL8x switches meet ATEX, CSA, FM, UL, IEC ex, NEPSI and TIIS requirements for use in non-hazardous areas. Special models are available for use in hazardous areas or applications with high pressures. 

Endress+Hauser Inc., 317-535-7138. www.us.endress.com/liquiphant-failsafe
Sign up for the Packaging Digest News & Insights newsletter.
You May Also Like
---