Rotary placers pick and accurately place products properly
Rotary placers pick and accurately place products properly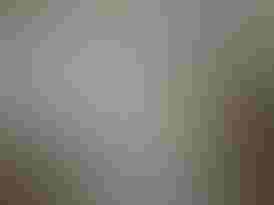 Accurate placement of products like CDs, DVDs and gift cards into cases, or coupons onto packs of cigarettes or into cartons of soda, is an ongoing requirement for many companies. Unfortunately, this is not an easy task. Many automated systems experience problems skewing products sideways or placing them inconsistently. But manual placement, while exacting, is costly in terms of both the labor costs and ergonomic issues.
Graphic Packaging Intl's Minnesota Automation Products Group (www.minnesotaautomation.com) could have the answer to these concerns. It specializes in machines that pick and accurately place common and complex products in a variety of packaging. The group produces a line of advancing-cam placers that deliver a product exactly where it is supposed to be at exactly the right time. The placers utilize a patented advancing-cam rotary design that can be driven off of the host machine for continuous-motion applications or equipped with a servo drive to place products for random-feed or multiple-speed applications. A servo-driven unit is also the choice for plug-and-play applications, where the placer might be moved from one line to another. The heart of the system is the cam design, which is engineered to either advance or slow the placer motion, which allows the product to be accelerated and the speed to be matched to the moving target. Vacuum cups lift the product from a magazine and place it, with forward motion, onto the target. These placement products are designed and manufactured in Graphic Packaging Intl's Crosby, MN facility.
The servo-driven placement technology was jointly developed by Minnesota Automation and Yaskawa Electric America, Inc. (www.yaskawa.com). "We've been working with Minnesota Automation for more than two years on a variety of projects," says Yaskawa's application engineer Doug Meyer. "During that time, we've developed a number of Application Solution Packages™, which are pre-engineered application and hardware-specific solutions for different applications. Our Rotary Placer Solution Package™ fit the requirements for this machine very closely and only required a few modifications." Yaskawa's Rotary Placer Solution Package provides a proven template that can be customized to meet the application requirements. This Solution Package comes complete with the program, control-signal assignments and variables that are necessary for the rotary placer. Setting the machine constants and providing the necessary input/output signals are the only steps for getting the solution code up and running on a machine. The program code for the package was developed in the MotionWorks+ icon-based programming environment for Yaskawa's MP940 motion controller. Designed for random in-feed applications, the Rotary Placer Solution Package utilizes electronic camming with smooth on-the-fly cam-shifting technology for adjustment to registration sensors. This solution also provides pick-and-place control for determining the proper management of product selection and activation of the vacuum picking mechanism.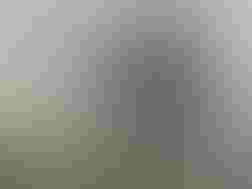 Designed for random in-feed applications, the rotary-placer package utilizes electronic camming with on-the-fly cam shifting technology to adjust the registration sensors.
As an example of an application, a Minnesota Automation Products client that markets gift cards was using a strip-type feeder to place the cards into a paperboard carrier. The paperboard was then folded over to hold the card. A bar code used by the cashiers to activate the card had to appear readable through a window after the package was folded, meaning that the card must be placed in the exact correct position. Using the strip feeder, the company was running about 125 cards/min with a scrap rate of about 10 percent. In other words, the operation was slow and experienced a high level of waste. Misplacement led to scrapped product, poor visuals for the customer at the point of sale and an inability to scan the product at the register. Minnesota Automation Products worked with the company to install an advancing-cam rotary placer that boosted output to 400 pieces/min with a one-percent scrap rate.
The advantages are even more pronounced when an automatic placer replaces a human operator, according to Graphic Packaging Intl. Not only are speeds and accuracy far less than those achieved with an automated system, but manual placement opens the door to all types of ergonomic issues, the company says. A person functioning like a machine cannot possibly do the job of a machine with the same consistency and longevity.
"Yaskawa developed the base program for this technology, and they've been an excellent company for us to work with on this," says Minnesota Automation Products' electrical engineer Jeremy Houck. "Their products have a lot of benefits that others don't have, and they've given us great support. This technology is constantly evolving, and they've been with us all the way."
Sign up for the Packaging Digest News & Insights newsletter.
You May Also Like
---