System Integration
System Integration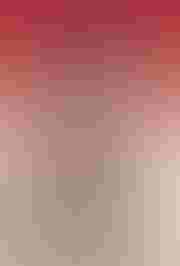 Vance J. VanDoren
Since its inception in 1994, the Control System Integrators Association (CSIA) has been the leading trade organization for system integrators that specialize in factory automation and information technology. The organization's 246 corporate members hail from all over the U.S. and 14 other countries. The members provide integrated control and information systems for clients in industries as diverse as automotive, chemical, food, packaging and plastics.
Collectively, CSIA member firms design and install more than $1-billion worth of industrial automation systems annually, accounting for $400 million in automation product sales. Not coincidentally, most of the automation industry's major vendors have joined the CSIA as partners, eager to encourage the growth of the system integration industry.
Reducing end-users' risk
The CSIA's purpose is to help system integrators become better businesses, which in turn helps reduce the risk that end users face when hiring an integrator. The organization provides its members with a self-evaluation process by which they can measure their performance and rate their progress toward meeting the CSIA's Best Practices and Benchmarks in general management, human resources, project management, quality management, financial management, business development and technical management.
CSIA members who have demonstrated compliance with these best practices are entitled to style themselves as CSIA-certified members and display the CSIA's seal of approval. Certified members must pass an audit of their business practices every three years in order to maintain their status.
CSIA certification is more than just another plaque on the conference room wall. It helps to demonstrate to a potential client that the certified integrator has a bona fide business that's likely to remain viable for the foreseeable future. Whereas more than seven percent of all industrial automation system integrators disappear in any given year, none of the 90-plus CSIA members certified since 2001 have ever gone out of business.
The certification process is also intended as a learning experience for members, helping identify the strengths and weaknesess of their business procedures and offering insight into potential improvements. The CSIA also sponsors an annual executive conference where integrators meet to share collective wisdom and to discuss common business issues.
Covering end-users' assets
A pressing issue addressed at recent conferences is one taken for granted: Insurance. Most insurers have little or no idea what an automation system integrator does, leaving many integrators with inadequate or inappropriate insurance coverage. The CSIA will launch its own insurance program designed to protect against the exposures inherent in control system integration. Coverage will include professional errors and omissions to general liability and auto insurance.
For more about the CSIA, see www.controlsys.org or consult Control Engineering Magazine's CSIA coverage at www.controleng.com.
Consulting Editor Vance J. VanDoren, Ph.D., P.E., contributes articles on process control, advanced control and systems integration. Dr. VanDoren also edits Control Engineering's and Packaging Digest's annual Automation Integrator Guide. Dr. VanDoren previously served the industrial automation industry as an applications engineer for General Electric and as a product marketing and development engineer for Texas Instruments' Industrial Automation Division. He currently manages a firm of consulting engineers in Lafayette, IN, where he develops custom control strategies for advanced process-control applications.
Sign up for the Packaging Digest News & Insights newsletter.
You May Also Like
---