System integrators and offshore outsourcing
System integrators and offshore outsourcing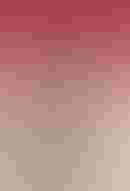 Strictly speaking, the term "outsourcing" refers to the practice of hiring a third-party service provider to assume responsibility for functions that the client no longer wishes to handle in-house. In the packaging industry, that could include such diverse chores as IT services, product design and even entire manufacturing operations.
But in recent years, outsourcing has become associated specifically with the hiring of overseas firms at bargain prices, especially in India and China where labor costs are dramatically lower than in the U.S. According to Ron Hira, chair of the career and workforce policy committee for Institute of Electrical and Electronics Engineers Inc., the Washington policy and lobbying unit of New York-based IEEE-USA, consulting firms are claiming 20- to 70-percent net savings as a result of offshore outsourcing, even with coordination costs factored in.
Russ Novak, research director for automation at the ARC Advisory Group, Inc., adds that "one successful type of outsourcing firm that has achieved a growing client base is the Global Service Providers (GSP). They use an onsite-offshore model that combines economical offshore personnel with a locally-based contingent. Local services are conducted in the traditional manner but are supported by a flexible offshore structure that incorporates an advantageous labor cost basis."
But with a few exceptions (most notably Tata Consultancy Services in Pune, IN), automation system integration is still dominated by North American firms. More than 90 percent of all the companies listed in the Packaging Integrator Guide (www.integratorguide.com/packaging) are located in the U.S. or Canada.
A few North American integrators are themselves GSPs for international clients. One of the largest is Honeywell Process Solutions (www.honeywell.com/ps) with more than 3,000 project engineers and designers working worldwide through a network of 50 design centers. Honeywell's onsite offshore model is based on their Global Project Engineering (GPE) methodology, which provides the foundation for consistent engineering processes, tools and standards across the company. It also allows for collaboration among multiple offices around the world when a project calls for geographically distributed resources.
Control System Integrators Association-certified integrator Advanced Automation of Exton, PA (www.advancedautomation.com) entered the GSP business last February by forming a joint venture with Engro Innovative Automation (EIAL) of Lahore, Pakistan. The new arrangement will allow Advanced Automation to localize its capabilities for clients that do business on a global basis. Advanced Automation will support EIAL in its sales and support activities in Europe, the Middle East, China and South Asia in offices formerly maintained solely by EIAL. More international system integrator partnerships are in the works. Stay tuned.
Sign up for the Packaging Digest News & Insights newsletter.
You May Also Like
---