System integrators gain market share
System integrators gain market share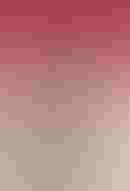 According to the Packaging Machinery Manufacturers Institute's purchasing plans study for last year, larger numbers of end users are turning to system integrators to design and install their packaging lines. As that study notes, this is consistent with manufacturers downsizing in-house engineering departments. More than one-third of the study's respondents (37 percent) currently outsource at least some portion of their integration requirements to system integrators, up from 34.6 percent in 2005.
This trend reflects the overall growth of the automation system integration industry. A survey conducted by Control Engineering in 1970 turned up just 103 system integration firms or "systems houses" as they were commonly known. In the early days, system commissioning usually was the responsibility of the plant engineering staff working closely with the principal vendor.
A recent survey for Control Engineering's 2007 Automation Integrator Guide included more than 1,400 contract engineering firms developing industrial automation and control projects. Though virtually all described themselves as "system integrators," they also called themselves "automation consultants (70 percent)," "control panel builders (55 percent)," "software houses (31 percent)," and "machine builders (27 percent)."
Much of this identity crisis in the integration industry is due to the wide variety of sources from which system integration services can be obtained (see this column in December, 2006). There's also no universally accepted definition of "automation system integrator" or "control-system integrator."
The Control System Integrator Association (CSIA), for example, defines a control system integrator as "an independent firm, a profit/loss business unit or division of a corporation whose unit provides value-added integration services for complex integrated solutions."
The percentage of revenue derived from labor-only integration vs hardware and other services is greater than 61 percent.
Packaging Digest takes a broader view when considering companies for our annual Packaging Integrator Guide (www.IntegratorGuide.com/packaging). Besides serving the packaging industry, all companies listed must be a contract engineering firm or a company's engineering division that can design and implement computerized control systems for automated facilities producing commodities or a finished product.
So depending on how "system integrator" is defined, the overall industry might be worth tens of millions or tens of billions of dollars annually. The CSIA estimates its members alone provide more than $1 billion annually in industrial automation systems, incorporating $400 million of hardware and software automation products. However, no matter how it is defined, the integration industry is growing and gaining recognition in the broader industrial automation community.
Sign up for the Packaging Digest News & Insights newsletter.
You May Also Like
---