Tea packager installs Linx printers
Tea packager installs Linx printers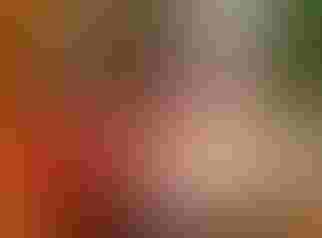 Clipper Tea boxes marked by Linx printers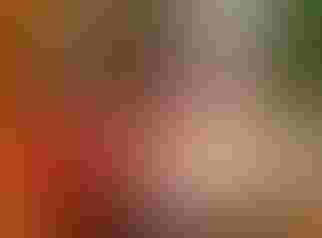 Clipper Tea boxes marked by Linx printers
Fairtrade tea manufacturer Clipper Tea has installed four more printers from coding and marking specialist Linx Printing Technologies. Clipper says it chose the Linx 7300 continuous ink jet (CIJ) printers due to their low cost, ease of use, minimised downtime and extensive features including a USB backup facility. Clipper used Linx Printing Technologies' CompleteCode leasing method, which covers all costs within one easy monthly payment. It brings to eight the total number of Linx printers operated by Clipper.
The Linx printers are being used to print 'Best Before End' dates and traceability codes, for internal use, onto cardboard boxes containing Clipper's range of Fair Trade and organic tea bags. Linx Black fast-drying 1240 ink is being used and the production line operates eight hours a day, five days a week for 50 weeks of the year.
Steve Norris, Engineering and Maintenance Manager for Clipper at Beaminster, Dorset, adds: "Reliability, cost and after sales support were the biggest factors for choosing Linx again, when we were reviewing our current printer needs. We are a Fairtrade company and we believe in forming lasting relationships with suppliers."
The Linx 7300 is designed to avoid the hidden costs of coding through the lowest possible running costs, minimized production downtime, error-free coding and future-proofing. Among its features are dynamically adjusted service intervals to ensure customers only pay for vital maintenance, the Linx FullFlush automatic printhead cleaning system, mistake-proof refills with the new SureFill system and error-free code changes with QuickSwitch software.
Service intervals of up to 6,000 hours are taken advantage of at the Clipper site, routine maintenance is minimal and, in contrast to other printers on the market, there are no expensive ink modules to replace. Similarly, there is no need to change the ink tank between services, another 'hidden cost' with some coding equipment.
To combat downtime caused by production stoppages, the Linx 7300 uses its FullFlush system, which automatically delivers the most thorough cleaning and drying of the printhead and conduit at every shutdown. As a result, manual cleaning is typically only required once per month, a feature which Steve Norris and the operators at Clipper are now enjoying, in contrast to other printers where production can be delayed on a daily basis to allow for cleaning. Linx estimates that customers can gain up to one week of production uptime during the first year of installation, compared to a printer that requires daily cleaning. Cleaning times are further reduced by the Linx printer's robust, curvaceous stainless steel enclosure which avoids dirt traps and allows liquid to run easily off the printer. Linx has provided an innovative SureFill system to avoid the risk of refilling the Linx 7300 with incorrect inks or solvent, which could lead to expensive call-outs and repairs.

The Linx 7300 incorporates QuickSwitch software, which allows fast and easy code changes by scanning the barcodes on products being coded or scanning barcodes on pre-printed job sheets. The risk of mistyped data is further reduced thanks to an integral USB port, enabling problem-free transfer of codes and printer settings between printers.
The USB function has proved a dramatic benefit for sites such as Clipper Tea, which uses a fleet of machines, as it results in one machine being the same as the next, increasing operator familiarity and reducing the chance of operator error. Linx also recognizes that many customers' requirements will change over time, and so has fitted the Linx 7300 with a number of features designed to make it future-proof. Data Matrix and 3-line coding are provided as standard, with optional 4 and 5-line printing. A wide range of code formats is available, including logos and barcodes.
With Linx's CompleteCode leasing product, a monthly payment equivalent to as little as £10 a day can take care of all coding and marking costs. The payment includes a brand new CIJ printer, large character outer-case coder or laser coder, installed and ready to operate, plus service and maintenance, all consumables, comprehensive operator training, help-desk access and on-site support.
Source: Linx Printing Technologies
.
Sign up for the Packaging Digest News & Insights newsletter.
You May Also Like
---