Absolutely stunning
Absolutely stunning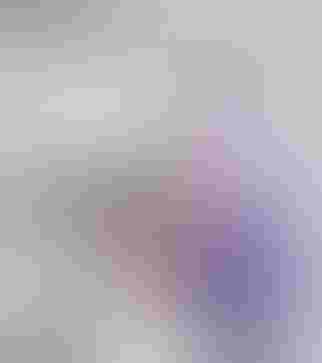 Nearly four million Absolut Unique bottles were produced, each with its own decoration.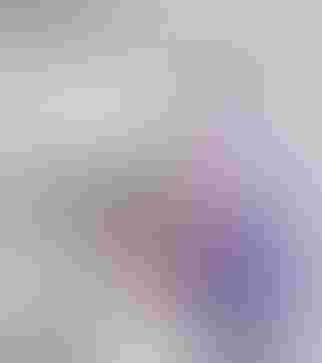 Absolut Unique multiples
The Absolut Co. is no stranger to innovative packaging. In the past, its limited editions have featured everything from a mirror-covered Absolut Disco gift pack (2007) to a plain glass bottle with no decoration whatsoever (2009). 

But the company's most recent limited edition, introduced September 2012, is without question its most remarkable packaging achievement. Called Absolut Unique, the limited edition comprises nearly four million uniquely decorated bottles, each with a numbered label. That's right: No two bottles are alike. 

The goal was "to make only one of each bottle, so every consumer can have their own unique product," explains Eric Näf, Absolut's director of packaging development. The bottles had to "be beautiful, as well. Not just different, but beautiful," he adds. In addition, the package design execution needed to meet Absolut's high quality standards.

Making the Absolut Unique concept a reality required some inventive changes to the decorating line at Absolut's main glass supplier, the Ardagh Group, plus several months of testing and validation to make sure the project was not only possible but also practical and affordable on a large scale. 

Absolut worked closely with Ardagh to develop the process through which each bottle acquires a unique combination of colors and patterns. All the Absolut Unique bottles are coated and screen printed at Ardagh's glass plant in Limmared, Sweden. Stockholm-based Absolut, a Pernod Ricard company, fills, caps and labels the decorated bottles at its plant in Åhus, Sweden.

Consistent decorating—not!
A central quandary in creating millions of unique bottles on Ardagh's existing decorating line was finding a way to build randomness and variability into a system designed for consistency and accuracy. The latter are necessary when decorating standard Absolut vodka bottles, which are screen printed in two colors, blue and black, and are not spray coated prior to screen printing.

In contrast, each Absolut Unique bottle is spray coated with two or three colors and then screen printed with three patterns (typically using three additional colors). Twenty-two colors are used for spray coating, not including random shots of color from a standalone spray gun. The screen printer, an electronic, eight-station model R100 SE from Fermac, uses 16 colors and is loaded with dozens of patterns. 

"Perhaps the main challenge was to find the best way of creating the variation throughout the various processes that would give each bottle its uniqueness," says Fredrik Källqvist, development manager glass Sweden & Denmark at Ardagh Group.

The solution included modifications to Ardagh's coating, screen printing, case packing and palletizing equipment, plus changes in operator procedures. The project team reprogrammed all the equipment, creating algorithms to randomize the placement of coatings and screen printed patterns on the bottles, as well as the order in which the decorated bottles are packed.

For the coating equipment, Ardagh created an electronic valve and control system that enables continual, fast, automatic changes among the spray colors and patterns. "It's all about hoses and nozzles, spray guns, pumps, piping and some programming to get the colors out of the tins and into the spray guns" as quickly as possible, Näf says. 

Ardagh added the standalone spray gun at the end of the coating line to apply an additional splash to coated bottles. The color in the standalone gun is changed frequently among five hues. This gun operates randomly, so not all bottles received the final spritz before moving to the screen printer for the application of patterns that simulate large and small brush strokes, droplets, splatters and the like.

The screen printer also required significant modifications for the Absolut Unique project. "We needed to re-engineer the whole process of how printing was managed because again, normally, you set up the machine and you start a long and steady printing process to achieve accuracy and stability," Näf explains.

For example, to introduce an element of chance, the team disabled the screen printer's bottle positioning function, which is normally used to make sure the logo and other graphics are applied in exactly the same place on every bottle.

But for Absolut Unique, "we do not want the bottles to be positioned. We don't want all the patterns to start at same spot on the bottles," Näf says. "In this case, we have the pattern starting randomly all around the bottle, and we are running with several different patterns independently on each and every bottle. So that's why it's creating so many different variations and different possibilities in the printing process. You don't control the starting point, and you don't control the relationship between the different patterns."

To add further variation to screen printing, Ardagh developed a system in which colors are mixed and changed frequently and the screens, likewise, are changed often. In all, 51 patterns are applied by the screen printer, and an aggressive changeover schedule keeps operators flying, changing screens and swapping in different colors. 

"We're involving the operators quite a bit," says Näf. "We bring out some of the creative side of each operator. Instead of just refilling the screen with the same color, we mix them and change them as often as we can," with the operators having some flexibility in deciding which color to add at each change point.

Despite the complexity of the project for machines and humans alike, Källqvist says Ardagh "achieved the same line speed as that of more standard coating or screen printing jobs" when decorating the Absolut Unique bottles.

Adding a final touch of randomization, Ardagh's case packers and palletizers are programmed to scramble the bottles prior to shipment to Absolut. Thus the colors and patterns are thoroughly mixed when the bottles arrive in Åhus for filling. 

In Absolut's plant
Absolut is able to run the bottles on its standard filling line with no changes to the line; the company uses a Krones low-vacuum filler. The basic bottles and caps used for the limited edition are the same as what the company uses for its standard packaging, in 700mL, 750mL and 1L sizes.

After filling and capping, the bottles are labeled front and back with matte, white, self-adhesive paper labels. The Krones labeler also applies a small round sticker depicting Absolut founder L.O. Smith to the embossed circle on the front shoulder of each bottle.

The front labels are printed with unique numbers, making every finished product part of a numbered collection. Absolut adds one last element of package randomization during labeling, by re-ordering the numbered labels before applying them to bottles. "We have scrambled the entire series of numbers, so the numbering is not in sequence. It's completely randomized between one and almost four million," Näf explains.

The end result is a massive array of artistic bottles, each carrying its own number and its own distinctive artistic fingerprint.

"Absolut has a clear expectation and a mandate from consumers across markets, gender and age to keep up high creative standards and bring exciting news to the market. Thus the main challenge is to keep re-inventing ourselves," says Jonas Tåhlin, vp of global marketing at Absolut.

"When it comes to the actual production, we developed this project slowly, to ensure that we could maintain our high-set quality and traceability standards throughout the vast number of variations," Tåhlin adds. "Even though optimized, the technology used is not that new, and it was more a question of guts, effort and determination. There are easier ways to do a limited edition." 

Ardagh Group, 813-884-0000, www.ardaghgroup.com
Fermac, +39 521989056, www.fermac.it
Krones, 414-409-4000, www.krones.com

.
Sign up for the Packaging Digest News & Insights newsletter.
You May Also Like
---