Boutique bottling
Boutique bottling
"We're not all about sex, drugs, and rock 'n' roll as an energy drink or an energy shot company," remarks Eric Schnell, cofounder of The Healthy Beverage Co., Newtown, PA. Founded by Schnell and partner Steven Kessler as a way to reconcile their shared passions for healthy living and sweet sodas, The Healthy Beverage Co. has grown into a triple-bottom-line company that measures its success not only by profits but also by its societal and environmental impacts.
To this aim, The Healthy Beverage Co. sells iced teas, sparkling teas and energy drinks that are USDA-certified organic and Fair Trade-certified. These drinks are sold under the Steaz brand and are accessible to a wide range of consumers worldwide including those in Australia, India, Singapore, South Africa, the Netherlands and the U.S.
Noting the popularity of energy shot drinks, the lack of energy-shot options for its customers and The Healthy Beverage Co.'s reputation as a triple-bottom-line company, one of Steaz' major U.S. resellers approached The Healthy Beverage Co. with a new product idea. "Whole Foods Markets came to us and asked us to design a clean version of a five-hour ENERGY shot," Schnell says. "Clean means no artificial preservatives, so it would need to be heat pasteurized, and all the caffeine would come from unsynthetic caffeine sources." The energy shots would get front-of-register placement in Whole Foods Markets in addition to inclusion in the stores' supplement sections.
Hot stuff in a small package
When The Healthy Beverage Co. first began looking for small, hot-fill PET bottles and copackers willing to fill them, it nearly rang the phone off the wall. "The first copackers and bottle suppliers that we spoke to had not developed the technology to do this yet," Schnell remarks. "There was nothing on the market that was that small—at the 2-oz level—and could withstand the heat, and copackers were only willing to do cold-fill on 2- or 3-oz bottles, which meant that we would have to add an artificial preservative."
The company continued speaking with vendors until it finally sourced a bottle—a 2.5-oz hot-fill PET container from Amcor PET Packaging (www.amcorpet.com)—and a copacker willing to rebuild a bottling line to hot-fill the bottle—Castle Co-Packers LLC (castlecopackers.com). "The main issue when you innovate is that issues haven't been solved before," remarks Carlos Valdes, director of operations for The Healthy Beverage Co. "We work with the different suppliers and solve those issues. We're kind of paving the way for innovation, and that takes a lot of time and effort."
Theory versus reality
According to Amcor project engineer Kirk Maki, there are three critical issues when manufacturing a bottle of this size: (1) controlling the stability of the material; (2) increasing the density of the material; and (3) managing the vacuum as the containers cool. Amcor addressed these issues by driving up the crystallinity in the container by adapting the manufacturing process and machines.
Within less than six months of accepting the project, Castle Copackers, a boutique bottler that is both Kosher and USDA-organic-certified, built a hot-fill packaging line specifically to accommodate the bottles' small stature.
An depalletizer from Ouellette Machinery Systems, Inc. (www.omsinc.net) pushes bottles one layer at a time into an unscrambler supplied by Palace Packaging Machines (www.unscramblers.com). The bottles convey to a Simplimatic Automation (www.simplimaticautomation.com) rinser before entering a 32-valve filler from Horix Mfg Co. (www.horixmfg.com). Capping equipment on the line includes an overcapper from E-Pak Machinery, Inc. (www.epakmachinery.com), a Sidel, Inc.  (www.sidel.com) cap sorter and a Alcoa capper (Alcoa's Packaging Group w as acquired by Rank Group Ltd, which operates the business as Closure Systems Intl [www.csiclosures.com]). A vision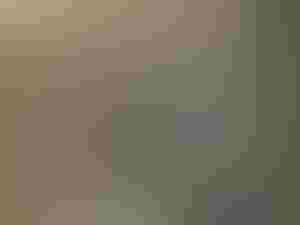 Because the tiny hot-fill bottles were new, many copackers turned away the business citing lack of capabilities. Instead of turning away the work, Castle Co-Packers rebuilt one of its lines specifically for the 2.5 oz. PET bottles.
system from Cognex Corp., (www.cognex.com) ensures the integrity of each bottle, which is cooled when transported through a tunnel from G.C. Evans Sales & Mfg. (www.gcevans.com). Shrink sleeves are placed by an applicator from Tripack, Inc., (www.tripack.net). A SMI S.p.A. Via Piazzalung (www.smigroup.it) bundler completes the rebuilt filling line.
Looking to the multipack market
With the packaging for individual sales firmly in place, The Healthy Beverage Co. continues to refine the Steaz Energy Shot packaging. Projects under development include what the company says will be a first-to-market, 36-count display-off-the-floor case for multipacks of energy shots. According to Schnell, this new packaging will be ripe for the times because "it'll be a value play."
Sign up for the Packaging Digest News & Insights newsletter.
You May Also Like
---