Sparkling developments
Sparkling developments
VISIONARY: COCA-COLA NORTH AMERICA

When you're the world's largest beverage company, you set the standard pretty high, especially in the leading sales region: North America. In 2012, the company posted its 11th consecutive quarter of volume growth here.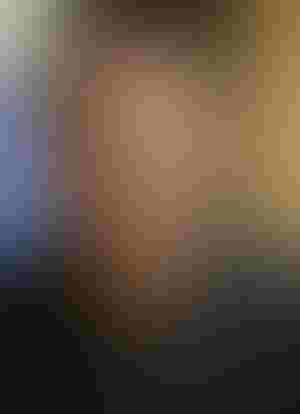 Scott Biondich
Scott Biondich, group director, immediate consumption equipment and sparkling package development, Coca-Cola North America, exudes a positive attitude—and leads with vision and passion.
Q: What advice do you have for the next generation of packaging professionals?
Biondich: As you continue to advance in your career, be willing to make lateral moves. Too often, we think the only way to move in an organization is up (a promotion). Higher-level jobs require a broader perspective; by moving laterally, you have the opportunity to acquire a wider knowledge base. 

While I recommend moving laterally, you should also strive to be recognized as an expert in something. So, much like everything else in life, succeeding as a packaging professional is about having the proper balance.

The other item I would mention is learning to lead others. Leadership is not about managing people. It is about the ability to provide direction and inspiration to a team or project. Gain leadership experience both internally or externally. I did it externally through professional associations, Product Development and Management Assn. (PDMA) and Institute of Packaging Professionals (IoPP). 

Last of all, do everything you do—no matter how small—better than anyone else ever has.
Q: How do you motivate your team in packaging R&D?
Biondich: I have a great team. I try, and encourage them to try, to bring positivity and energy to everything we do. Both are contagious, and you infect the people around you by what you bring when you work with them. I'd recommend reading "The Energy Bus" by Jon Gordon. It is an easy read and has a theme that anyone can easily apply. 

In line with positivity and energy, I always try to talk with my team about all the good things we're doing—the positive impact we are creating. This one I learned from my advisor during graduate school. Every time I was "down" and went to meet with him, he talked about all the positives and potential for our work, and I would leave his office feeling I could do anything. I called it his "Sunshine Pump." Everyone, to varying degrees, needs to hear that they are doing a good job on some frequency. 

When I took over as the lead of our local IoPP Chapter, I spent the first 12 months talking about all the great things we were going to accomplish. Once we had been executing for a year, we were receiving so much positive feedback, I didn't have to use the Sunshine Pump as much. 

As a final thought, there is no substitute for face-to-face time to build engagement.
Q: What excites you the most about packaging these days?
Biondich: Innovation-always has, always will. I love to create new things and work with others who have a passion for creation and invention. There are always great examples of exciting packaging innovation hitting the store shelf. 

Our team has commercialized new packaging that has engaged consumers while meeting business needs and delivering on our OBPPC strategy (Occasion, Brand, Package, Price, Channel). Examples include mini cans (choice with fewer calories), thermochromic cans (interaction), PlantBottle (sustainability), contour aluminum bottle (premium experience) and secondary shrink film with post-consumer recycled content (sustainability). 

We also offer variety in our beverages. We have 650 beverage offerings and 180 of those are low- or no-calorie options. The opportunity to innovate at Coca-Cola makes me excited about going to work every day.

BOTTLING HAPPINESS
Known for its iconic packaging and leadership in the beverage market, Coca-Cola sells more than 600 brands—including 16 billion-dollar ones—from soft drinks to juices and water.
1915-Coke's famous contour glass bottle is patented on Nov. 16. Today, the contour bottle design is one of the most recognized icons in the world—even in the dark.
1978-The 2-liter polyethylene terephthalate (PET) bottle is introduced, beginning the company's use of PET packaging that continues today.
1985-After more than $250,000 in development costs and months of rigorous testing by NASA, the "Coke Space Can" is accepted for its first mission in outer space aboard the Shuttle Challenger.

2001-The PET carafe bottle for Simply Orange is the first-of-its-kind in the juice category, featuring a sleek look and easy-open, grippable closure.
2005-Coca-Cola joins forces with design firms from five continents to introduce the first contour shaped aluminum bottle.
2008-The company develops a panel-less hot-fill 18.5-oz PET bottle for FUZE, which retains the iconic shape and full-shrink label and graphics of the former FUZE 18-oz glass bottle.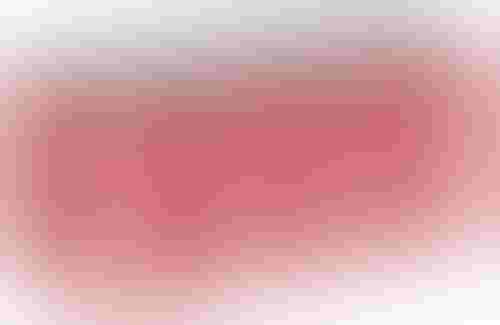 Coke mini cans
2009-
People told Coca-Cola that portion control was important to them, so it develops the 90-calorie mini can to offer more beverage choices. Many of the company's most popular brands—including Coca-Cola, Sprite and Fanta—are made available in the 7.5-fl-oz mini can, which reinforces the company's support for healthy, active lifestyles.
To reduce its impact on the planet, Coca-Cola introduces a major innovation in bottle design. PlantBottle packaging is made from up to 30 percent plant-based material that replaces some of the non-renewable petroleum or fossil-based resources used in conventional PET and HDPE plastic. The bottles are 100 percent recyclable in the existing PET and HDPE recycling infrastructures.
2012-The product and package innovation of Dasani and Powerade Drops enables people to customize their water by simply flipping the cap and squeezing the container to add a veritable burst of flavor. 
.
Sign up for the Packaging Digest News & Insights newsletter.
You May Also Like
---