Bio-Based Packaging Stars Digitally Printed Nebula
Bio-Based Packaging Stars Digitally Printed Nebula
In five months, 20,000 different Nebula Snacks wrappers have been created…and as many unique bars.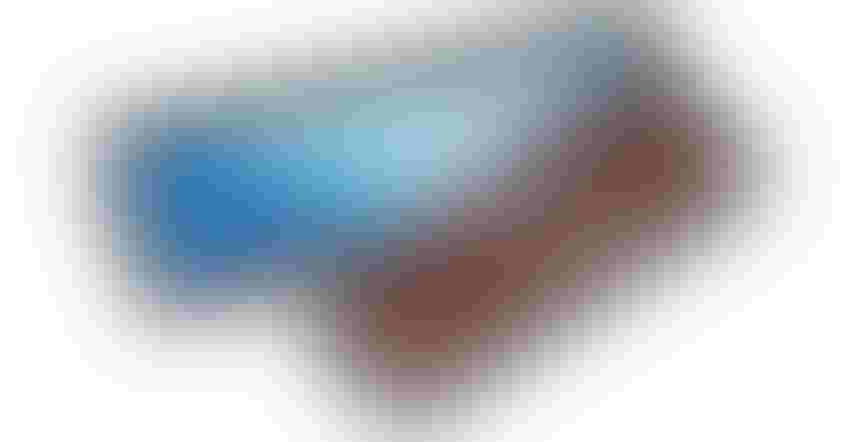 Thanks to digital printing, every single Nebula Snack wrapper is unique.
Image courtesy of Nebula Snacks
Startup Nebula Snacks is reaching for the stars by leveraging the power of packaging to attract health-conscious consumers including vegans and diabetics.
Through the magic of digital printing, every bar wrapper is different, a theme the brand doubled down on by making every bar different, too.
The unusual name originates from the brand's mission to "create and promote snacks made with better-for-you ingredients with 'out-of-this-world delicious' taste," says David Jacobowitz, co-founder.
Nebula Snacks launched online on Thanksgiving 2021 with a commitment to natural and sustainable products — the bars are free of added sugars or animal by-product and centered on natural vegan recipes — and sustainable packaging.
The snacks' on-package claim is "Wrappers made with Bio-Based Materials".
That appears on the back of the wrapper. Other on-wrapper callouts: Sugar Free Planet, Plant-Based Planet, Sustainable Packaging Planet, and OU Kosher Certification
Supplied by Accuflex Packaging, the snack wrappers are made of REE34WSUP from S-One's ReEarth line. It's a prelaminated structure composed of a Futamura-supplied cellophane print layer and a proprietary bio-sealant layer.
While the current films are not certified by the Biodegradable Products Institute, Nebula Snacks' next product run will include a closely related BPI-certified compostable film from S-One, REE34MSUP, that's replacing the "W"-grade version.
Accuflex tells us that the wrapper provides a minimum one-year shelf-life, though brands using the material are encouraged to conduct tests to determine the "Best By" date. It explains that "materials stored in a temperature and humidity-controlled environment are likely to see an extension of that one year."
Nebula Snacks set a two-year shelf life, Jacobowitz says. "Best By dating is listed on our ecommerce shipping box rather than the wrappers because our bars are sold exclusively online at the moment."
Digital vision and details for 20,000 unique wrappers.
For the packaging design, Jacobowitz looked to the stars.
"It was essential to inspire wonder as to what delicious treat lies below the vast expansiveness of a nebula," he says. "We wanted to capture those vivid colors on our packaging to showcase the vibrancy of flavor that's found inside. The focus was on pink and purple for the dark chocolate bar and light and dark blue and for the oat milk bar."
Nebula Snacks was unaware of the HP Mosaic tool when it approached Accuflex.
"As we explained our vision and shared our initial mockups, the Accuflex team identified the opportunity for us to truly expand our vision, much like a supernova that births a nebula," Jacobowitz reports. This ensures that no two are the same."
At the time of this report, that has totaled 20,000 unique wrappers.
The HP20000 digital printing system was installed in April 2020. Accuflex informs us that "our parent company has been a long-time supporter of HP Indigo and has been utilizing HP printing technology since 2003."
HP has a suite of tools built into their workflow, HP SmartStream Designer, that makes variably printed materials relatively easy to produce. 
Two tools Accuflex uses on a regular basis are HP Mosaic and HP Collage. The supplier says that "for the Nebula Snacks project, we used HP Mosaic."
Using an algorithm, the HP Mosaic software can generate millions of unique designs through variations of a core pattern by using scaling, transposition, and rotation.
The distinction doesn't stop there. The top of the bars have a natural cocoa butter pattern sprayed on during manufacturing, a built-in variable such that "no two bars look the same, either," Jacobowitz tells us.
The company launched with two chocolate flavors, one dark chocolate and one made of oat milk.
"Reminiscent of the flavors you're used to, but better for you," he adds.
Nebula Snacks products are available at the company store and on Amazon in four stock-keeping units: a chocolate variety box with four dark and four oat milk bars; an 8-count oat milk box; an 8-count dark chocolate box; and a two bar sampler pack.
The commitment to sustainability extends to all four SKUs, which use either compostable or 100% recyclable materials that include
Boxes made with 100% recycled materials and are printed on the box top using algae ink.

Protective foam inserts in the boxes are made using cornstarch and are compostable.
"The inserts are water soluble and can be dissolved in your home sink," Jacobowitz says.
The brand's tagline reads "Nebula aims to not only be good for humans with our snacks, but to be good for the Earth!"
Shooting for the stars while keeping both feet planted on the ground is a good formula for success.
Sign up for the Packaging Digest News & Insights newsletter.
You May Also Like
---