Digitally Printed Aseptic Cartons Tout Marketing Flexibility
Digitally Printed Aseptic Cartons Tout Marketing Flexibility
Tetra Pak limited-edition series of five cartons specially designed for Pack Expo previews creative opportunities now available to brands.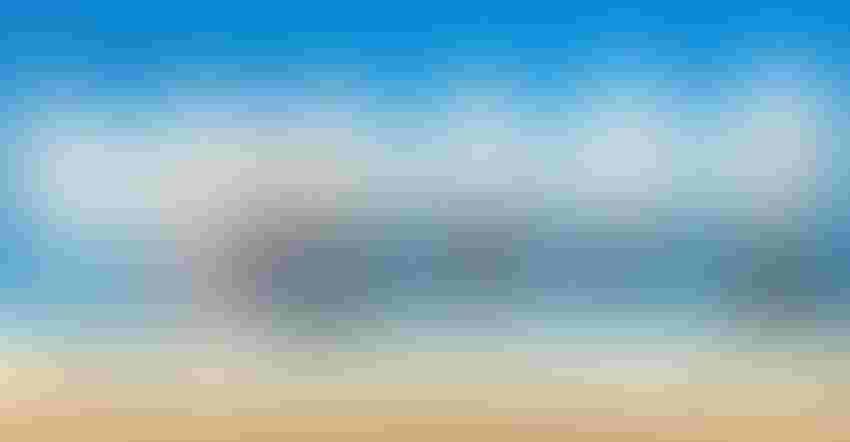 Image courtesy of Rick Lingle, Packaging Digest
Tetra Pak took advantage of last week's Pack Expo gathering at Chicago's McCormick Place to officially debut a one-of-a-kind digitally printed carton series to a large audience of packaging professionals.
The limited edition of five cartons each boasted a different design printed for the show and offering a different variety of flavored water. Four featured one of the company's processing machines on the front panel, for example the Separator PX15 (watermelon and mint-flavor) and the Aseptic VTIS systems (lemon ginger flavor). The fifth promoted Tetra Pak's Services.
Turning any of the cartons clockwise reveals, in order, the Pack Expo logo and show details; nutrition facts and other required information plus the company's social media channels; and a quick-response code that opened a link to the featured product's web page.
It was a clever, two-in-one way to appeal to potential brand customers in marketing and in production.
While processing systems were in the spotlight, the cartons provided an impressive billboard display for the ready-for-market digital printing option available to brand owners.
At the show we spoke with Marketing Manager Tania Jacomini, who provided these digitally printed carton highlights:
Brands can select from carton sizes ranging from 250 mL to 1 Liter;

Digital printing offers the same 6-week turnaround as standard flexographically printed cartons;

 They are available through lower minimum orders.
As an example of what could be done, she suggested that a college football team could develop a carton line of products wherein each flavor features the picture of a different player.
I could picture my favorite team doing just that — those would be a collectable sellout just like the team's home games.
Jacomini disclosed that the first in-market introduction will come in early 2023. She also informed us that a second digital printing system is in the works, though that one will be installed overseas.
For now, the only system is in the US at Tetra Pak's converting operations in Denton, TX.
According to a mid-2021 Packaging Digest report, the printing system is Koenig & Bauer's RotaJET VL 168 large-format digital inkjet press. The German-made system prints on rolls as wide as 168 centimeters (about 66 inches) at speeds up to 270 meters per minute (about 885 feet per minute).
This culminates the research and development Tetra Pak has conducted over the past several years to bring this to fruition. When Packaging Digest first reported on the technology in early 2019, Carmen Becker, president and CEO of Tetra Pak U.S. and Canada, had this to say: "Brands continue to look for opportunities to deliver greater customization and personalization of their products. We're thrilled to offer our customers new and innovative ways to engage with consumers, all while increasing flexibility in the design and order process."
And now that's soon to become an in-market reality for any brand owner desiring a sharp point of difference on-shelf versus their competitors.
Sign up for the Packaging Digest News & Insights newsletter.
You May Also Like
---