New Digital Printing Technologies Boost Packaging Benefits
New Digital Printing Technologies Boost Packaging Benefits
Next-gen digital presses and label printers broaden the scope of packaging applications, boost productivity, and offer sustainability advantages. The new equipment also provides better print quality, color control, and registration consistency — and all at a more affordable cost.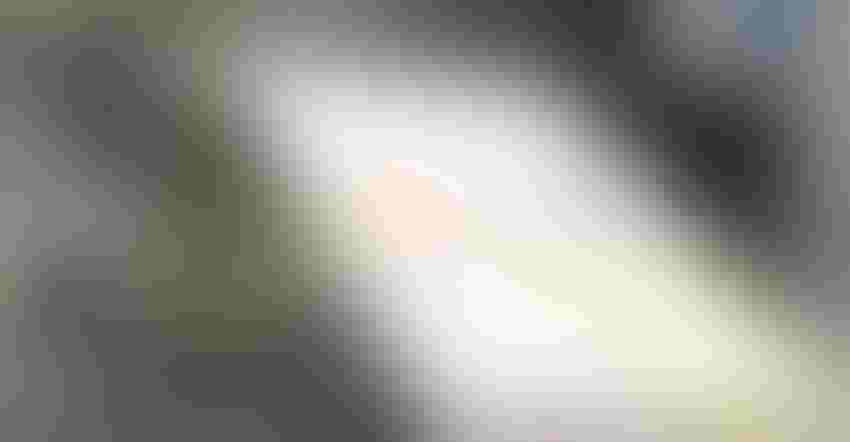 The new Colordyne 2800 Series AP – Retrofit adds full-color digital printing capabilities to existing equipment, using aqueous pigment inkjet technology that enhances water fastness, light fastness, and rub resistance.
Image courtesy of Colordyne
Digital printing — which offers production flexibility, packaging personalization, and fast time to market — is becoming even more attractive to brand owners and packaging converters, thanks to a variety of equipment improvements.
Manufacturers of digital inkjet models and toner-based digital presses are making strides for applications ranging from on-demand color label printing to full-color overprinting directly on cartons. More types of media can be printed with the latest digital presses, and digitally embellishing packaging with special effects is also possible.
At the operational level, advancements include the ability to integrate digital presses into traditional pressrooms, with a digital front-end controlling the different press technologies (analog and digital) and supporting integrated workflows. Connectivity to management information systems (MIS) and cloud-based overall equipment effectiveness (OEE) analytics are available for some presses, as well.
In this exclusive Packaging Digest Q&A, six industry insiders reveal the range of equipment advancements occurring in digital printing, discuss how these apply to packaging, and share their thoughts on what to watch for in the future. The Q&A participants are:
• Yogev Barak, head of strategy and business management at HP Indigo
• Mohit Bhushan, global director of product management for AstroNova Product Identification
• Katelyn Bohr, marketing director of Colordyne Technologies
• Bonny Chou, product manager, Commercial Labels, Epson America
• Dan Maurer, VP of digital product management at Heidelberg USA
• Sebastien Stabel, market segment manager, carton packaging, Xeikon (Flint Group Digital Solutions)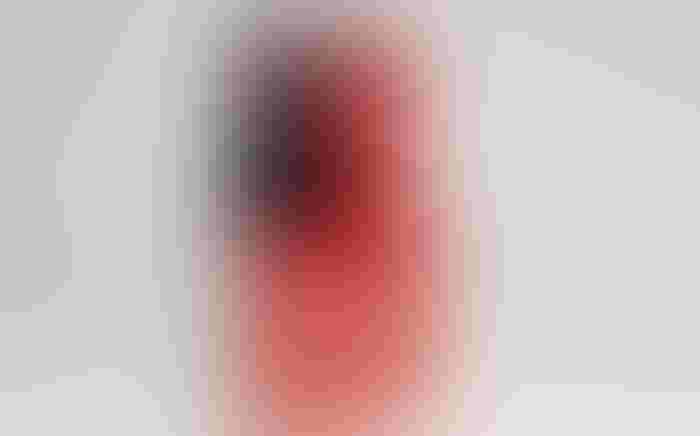 Heidelberg's toner-based digital printing systems provide print quality that's extremely close to that of the same file printed traditionally. This beer carrier was printed on the Versafire EP.
What recent advancements have you seen in digital printing for packaging applications and why?
Maurer: Digital printing for packaging has the unique challenge of needing to meet all the established quality and application expectations of traditional offset and flexo processes, but of course doing that in a very different printing process. In addition to achieving this requirement, packaging converters also expect digital presses to achieve the same uptime reliability as their traditional presses.
An example of the difference in requirements between commercial printing and packaging printing is that, in packaging, when a product is on the store shelf, the carton can be compared immediately to the carton next to it. The color and appearance need to be exactly the same, which is much less of a requirement in commercial printing. The casual observer may not appreciate the challenge of meeting these requirements with either digital inkjet or toner-based digital presses.
Luckily, thanks to 30-plus years of R&D technology advancements in digital color presses by several manufacturers, packaging applications in very short runs and personalized product designs can be manufactured using the latest digital presses.
Toner-based (whether liquid or dry) electrophotographic digital presses have been challenged by their inherently unstable printing process. What this means is that the development of the toner to the sheet is highly dependent upon the system's parameters of voltage, exposure, and toner conditions, all of which are affected by changing machine conditions, contamination, and the environment. This challenge is compounded exponentially with increases in sheet size.
The benefit of toner technology is that substrate compatibility with everything from paperboard to metallized and synthetic materials is possible. Recent advancements in closed-loop control systems for color and registration, seen in our digital presses, have allowed toner-based presses to achieve amazing output consistency.
Perhaps different, but still challenging, inkjet has the benefit of being an inherently pretty stable process. It just shoots drops of ink, but it has the challenges of substrate compatibility (with food-safe aqueous ink) and keeping thousands of nozzles firing without clogging — and doing so with color-to-color registration and at speed. The technical hurdle for inkjet, like toner, is that this challenge increases exponentially with sheet size. But we have seen that B2 and B1 inkjet presses have been introduced that rival or even surpass offset performance.
[Editor's note: B2 and B1 refer to the maximum sheet size that can be printed on a press or printer.]
Furthermore, in packaging applications, compatibility with downstream processes like coating, foiling, die-cutting, folder gluing, logistics, and filling need to be considered to exactly match traditional press performance.
Compatibility with coatings has been a challenge for both toner and inkjet but is now being conquered. Registration consistency for die-cutting was also previously challenging for digital presses but now is achieving offset-level performance. Another example would be rub resistance of the carton when it is being transported in containers for fulfillment, but toner and inkjet outputs have now also taken this into account.
Barak: Recent advancements we've seen in digital packaging span several areas.
More applications:
• New or improved press capabilities are allowing the use of more media types, such as substrates that are thinner or thicker, heat-sensitive, metallized, stretchable, transparent, and more.
• Certifying media and adhesives enable printing on compostable or recyclable packages. Digital presses can print labels that will not contaminate the container and allow recycling of polyethylene terephthalate (PET) and other types of containers.
• New inks address attractive opportunities in brand protection, shrink sleeves.
• Digital capabilities ensure food and pharma packaging safety.
[Editor's note: Digital printers are well suited to printing variable data, including information useful in tracking and tracing.]
• Today, there are more solutions for digital embellishment, both pre- and post-print.
   ◦ Pre-print — We introduced an in-line solution with Kurz for transferring foil to media and printing over the foil with our digital press to reach high-brilliance metallic effects.
    ◦ Post-print — The addition of a digital embellishment module to the ABG Digicon system will allow our digital press customers to digitally embellish labels with foil, spot varnish, tactile effects, and more.
Greater productivity and sustainability:
• For spot or custom colors, a new color system allows our digital presses to reach brand colors faster than ever before, with minimal waste, while keeping the color within tight tolerances.
• Software and hardware improvements help reduce media waste during production. This can occur, for example, when changing media type, switching between jobs, and calibrating the press.
• Presses can print more jobs daily, with better connectivity of the press to upstream workflow, management information systems (MIS), costing systems, and even all the way to the brands.
• Cloud-powered analytics enable increased press utilization and serviceability. New print production operating system capabilities, overall equipment effectiveness (OEE) measurement, easy access to knowledge, and predictive press-care solutions that all contribute to better overall utilization of the press.
• New converting equipment (coating, lamination, pouch making, embellishment, and slitting) supports digital output, including fast set-up, less waste, more sustainability, smaller footprint, and lowered energy consumption.
Increased print quality and consistency:
• Systems print in high resolution (1,600 dots per inch) with frequency modulated (FM) stochastic screens.
[Editor's note: Because FM stochastic screening uses such fine halftone dot sizes, the technology enables print quality rivaling that of photographic prints.] 
• New sensors and software keep colors within tight tolerances, enabling high color accuracy and consistency.
• Presses can generate reports for tracking and communicating print quality.
Converters are asking that the above will also be available for their existing fleet and not only for newly installed presses. To protect our customers' investments, we package many of these new capabilities in "value packs" used to upgrade existing presses.
Bohr: Digital press manufactures are always listening to customers and working to build equipment that can help them run their business more efficiently and increase profits. We've seen a lot of advancement and new equipment around water-based pigment inkjet, also called aqueous pigment inkjet. Systems using this technology can offer greater flexibility to label converters, packaging printers, and brands.
We've also seen a large variety in the types of systems using water-based pigment inkjet. Label and packaging manufacturers, as well as label users, can now find roll-to-roll, sheet-fed, in-line, offline, and retrofit technology all using this technology.
Bhushan: Due to current market demands, print runs within the packaging industry keep getting shorter, causing all the players in the printing ecosystem to continually advance their products, ensuring they're more suitable and cost-effective for short-run requirements.
Specifically, digital package printing using inkjet technology is enabling advancements in printing technologies, ink chemistry, material availability, and software tools.
Stabel: We've seen more and more uptake on serving customers with tight deadlines in small- to medium-run lengths and versioning.
Another critical factor is having the digital output ready for food safety. Food safety is hardly ever out of the news. Moreover, it is not only about the hygienic production, processing, and storage of food. There is more to food safety than avoiding bacterial contamination. Recently, mineral oils from liquid printing inks were discovered in recycled paperboard used for food packaging. If it had not done so already, the packaging industry now realizes that substances used in printing inks could contaminate food, even without direct contact.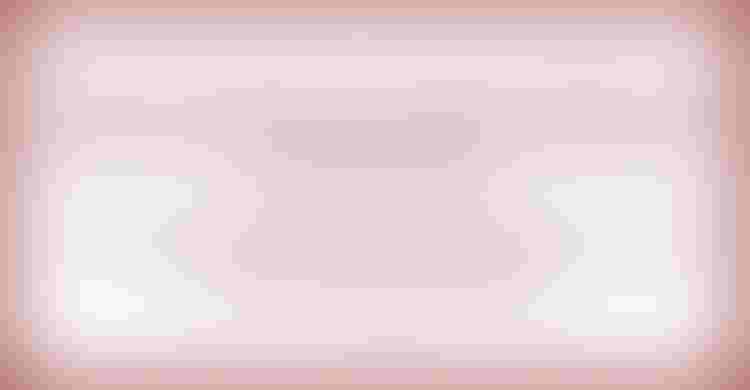 With digital printing gaining acceptance in the packaging market, we aim to provide a better understanding of how dry-toner digital printing technology compares, as far as food safety is concerned. Packaging includes folding cartons, flexible packaging, and labels. This point is limited to indirect contact between printed matter and food, as few packaging applications require print on the inside, in direct contact with food.
Dry toner is one step ahead, as there are many aspects to food safety, and migration is a pivotal concern. Dry toner does have an intrinsic advantage over other digital technologies.
Further acceptance of digital printing for packaging applications will depend on specific developments to broaden the application area. Accurate color reproduction, color consistency, and lightfastness are equally important. Our dry toner has been developed and formulated specifically with lightfastness and food safety in mind. 
Chou: On-demand color-label printing at the point of production continues to spread, due to its affordability, the flexibility it brings, and its capability to improve the bottom line for businesses.
Recently, we released a series of color label printers — the first printers specifically designed as a color upgrade to thermal transfer. They are engineered for mission-critical industrial environments and deliver fast throughput at up to 5 inches per second. These printers produce stunning, photo-quality images at a comparable price to thermal-transfer printers and offer all the same connectivity options and work off the same command language that thermal-transfer printers use.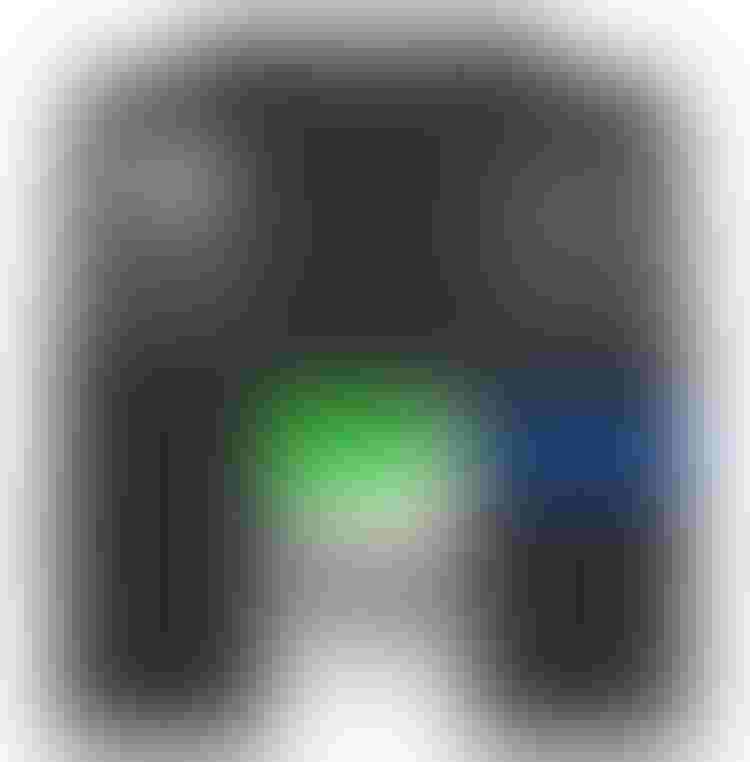 The Epson ColorWorks C6000 Series of color inkjet label printers was designed as a color upgrade to monochrome thermal transfer printers. These new inkjet printers produce photo-quality images, printing both the color images and the variable data in one pass.
How do these advanced systems compare to the existing standard equipment?
Stabel: In a word, flexibility. The digital side offers several technology options, all with specific attributes and features, making them more or less suitable for particular applications.
With ever-shorter product life cycles, a proliferation of stock-keeping units (SKUs), and a demand for increasingly eye-catching and sophisticated packaging to win customers and fight counterfeiting, digital production is arguably the best way forward to secure a profitable business. It is important to understand the intricacies of digital technologies to choose the right one for each application.
With ever-shorter print runs, there are productivity gains to be had from automated workflows, which is exactly where digital printing comes into its own. As each technology has its own merits, ideally you should combine several, or all of them, to make the most of their respective advantages and features. And the good news is: There are digital front-ends on the market that can control different press technologies, supporting customized and integrated workflows, thereby offering you a fully integrated production set-up.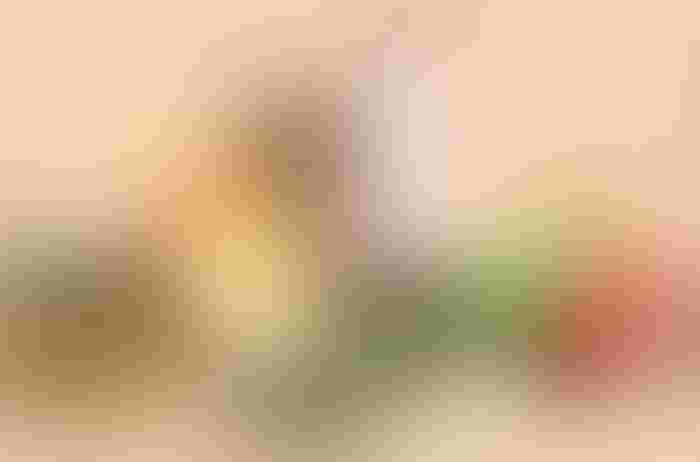 Trade printer Stouse uses a Xeikon 3500 Digital Press to print various type of folding cartons.
Bohr: Previously, we saw digital print users needing to choose between water-based dye inkjet and ultraviolet (UV) inkjet, depending on the application needs. The aqueous-pigment inkjet inks offer an agile combination of both high-resolution water-based inkjet and print durability, so users can produce a greater variety of applications with the same digital system. Plus, water-based pigment inkjet works with a greater number of substrates, making it more cost-effective and versatile than aqueous-dye inkjet.
Additionally, press manufacturers can use water-based pigment technology to build presses in a variety of formats and print widths, making it compatible with almost any packaging market — flexible, labels, folding cartons, corrugated, and more.
Bhushan: With recent developments, brand owners and commercial printers now have the flexibility to print short runs or have 24/7 production, eliminating unnecessary waste. Beyond that, users have more print capabilities and options than ever. For instance, with our introduction of the world's first narrow-format, industrial-quality, water-based inkjet press, users can print high-resolution, water-fast, durable images and seamlessly print and pack.
Chou: Standard monochrome printers are limited in terms of ability to communicate information. For instance, with monochrome, how do you play up certain information you want to draw attention to? You can either make some text bigger or bold. But in terms of capturing attention, monochrome offers limited options.
On-demand color label printing offers the added power of color — the ability to make key information pop, to include color-code warnings in red, to highlight allergens in food applications, and to use product images to aid in identification. By adding color to a label, businesses can boost safety, reduce errors, better identify products, and add branding, which helps to improve brand perception and grow sales.
Our new series of color inkjet label printers produces more durable labels than thermal transfer, because of their pigment inks. With permanent printheads and automatic nozzle checking and cleaning capability, these printers are simple to operate and maintain. On-demand color benefits include low total cost of ownership (TCO) compared with two-step printing, and significant cost savings can be achieved by eliminating the need to order, manage, and store pre-printed labels.
Maurer: What is perhaps the most impressive of the latest technology advancements is their integration into digital presses at much lower cost levels, making the ROI [return on investment] for the packaging printer much more viable. Previously, even in the A3+ format size, to get a digital press with the color consistency, registration performance, and substrate range for packaging would require an investment of at least $500,000. This investment level has now dropped to as low as $150,000 or less.
Similarly, cost per sheet has dropped and will continue to do so to converge closer to offset costs. But packaging printers must also take into account the cost savings of digital printing, with faster pre-press processes, essentially no make-ready time, and very little waste sheets.
In comparing printed packaging output to traditional analog presses, we have shown with our toner-based products that it is nearly impossible to see any difference when comparing the output to the same file printed traditionally. This advancement allows us to consider ourselves what we call "an agnostic print-technology provider," which means that a packaging converter can decide which technology of press to print on without making any trade-offs for output quality or application restrictions.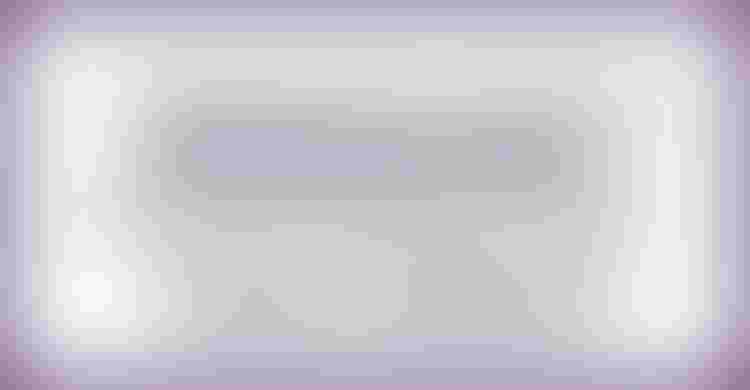 The benefit to the packaging converter is that the latest digital presses can integrate into the traditional pressroom environment, and real-time job production decisions can now be made on the fly, based on job run length and press availability. This represents a further production cost savings to the packaging converter, because more costly, short runs can now be moved from traditional analog presses to digital presses, allowing quantifiable improvements in OEE of the offset presses.
We are in the process of completing our analysis of this hybrid printing approach for folding cartons and will soon produce the report on potential increases in OEE from this new approach.
A final area of comparison of digital presses to traditional presses is in the use of multicolor six- and seven-color processes to simulate PMS colors. Traditional presses still often use PMS inks to process jobs, and it is required by many brand owners. But with advancements in both digital and traditional printing, packaging converters are seeing how closely PMS colors can be achieved within fractions of a Delta E, saving changeover time from job to job.
Barak: The advanced systems described in my answer to the first question go way beyond the standard equipment in the market, but for our company's existing digital press solutions, they offer incremental value and performance.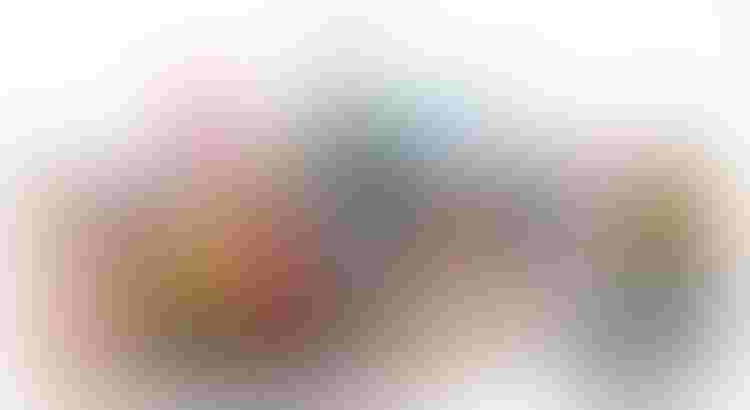 All of these labels were printed on HP Indigo digital presses. The company has modified its digital presses for compatibility with more media types, including heat-sensitive, metallized, and transparent materials.
What are the benefits of these advancements for brand owners?
Bohr: Brand owners, whether printing their own labels in-house or working with a print provider, will experience greater packaging versatility and cost savings with water-based pigment inkjet technology. Not only will pigment inkjet help expand the equipment options available to print providers and brand owners, but the end-label and packaging user can see lower costs with the expanded media options.
Also, brand owners printing labels in markets not previously suited for water-based inkjet technology have a new option for short-run and high-mix, low-volume printing.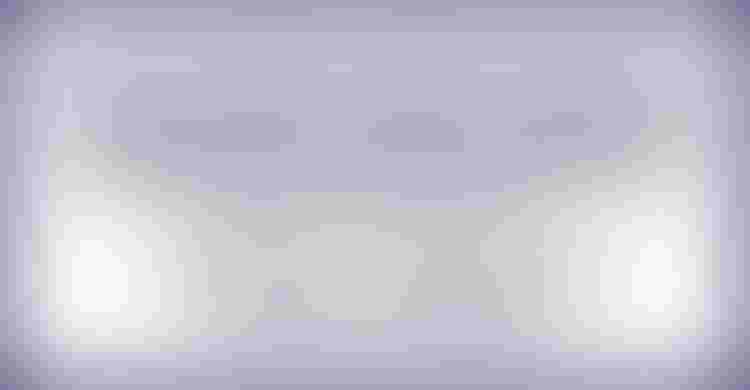 Bhushan: The benefits of the advancements I mentioned are vast. Brand owners now have endless options when it comes to the technologies that best fit their specific application(s). From solutions offering wider formats, flexible packaging, variable data capabilities, superior durability, or high-speed throughput, there's a system out there for virtually everyone. And if not, developers can find gaps in the market and engineer a product that fits whatever specific need a customer has.
This is what inspired the development of our unique, full-color overprinting solution, which prints directly on flat cartons, corrugated boxes, and many other diverse, uncoated materials with ink-receptive surfaces. Traditionally, inkjet printing has been very sensitive to the distance between nozzles and substrates, severely limiting the substrates that can be run with a printing solution. However, our overprinting system uses a unique, automatic height-calibration routine that senses the substrate thickness to adjust for accurate print height, enabling substrate changeovers in less than two minutes. Featuring extremely durable pigment inks and print width, it expands the short-run possibilities and has resulted in many successful customer installations globally.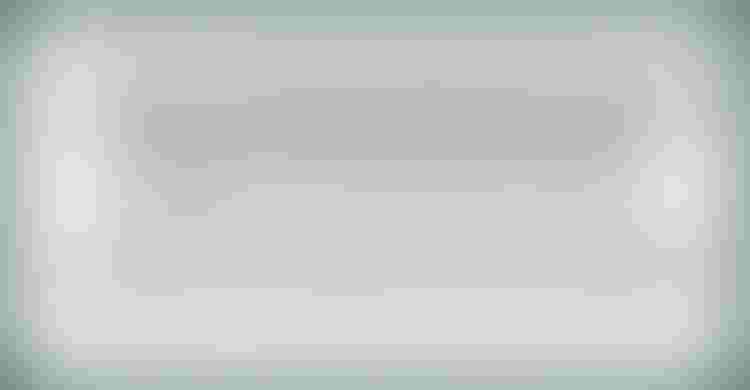 Maurer: The ability of digital press technologies to now match the same job printed on traditional press technologies represents some real-world, exciting opportunities for brand owners. With our digital presses integrated into folding-carton converters, brand owners have had the advantage of working collaboratively in real time with the packaging converter.
The advantage of digital press technology is that brand owners can decide to change a PMS color in their design and immediately see how that looks on the next sheet printed. If the brand owner wants to do some test marketing or sales promotions in short runs, they can easily do this on digital press platforms in which every single sheet or short runs off the digital press can have different colors.
Another benefit that brand owners are exploring is the incorporation of personalization into packaging designs. The market segments where this personalization is showing promise are cosmetics, pharma, and higher-end consumer products. In these cases, the packaging design can be either versioned for specific market requirements, including languages, cultural differences, or special events, or include variable data in both image and text forms, making each carton unique. Brand owners are finding this advantageous in fighting the constant problem of counterfeit product.
Another advantage to the brand manager is efficiency of press checks. With the digital press matching the output of the traditional press perfectly, what used to be an all-day event of press checking can now be done in a matter of minutes. One of our customers that uses our digital presses had a job with 40 different SKUs. Printing these on the digital press was accomplished on 40 sheets in minutes. The brand manager said, "It took longer for me driving over here in traffic than it took to do the press check. This is amazing!"
Stabel: Again, the word flexibility comes to mind. Brand owners need to be creative, nimble, and master collaborators. A well-designed, well-placed, high-quality package sets a brand apart from others. Digital printing offers the ability to be on target, and the possibility to be in market a few days after an idea strikes.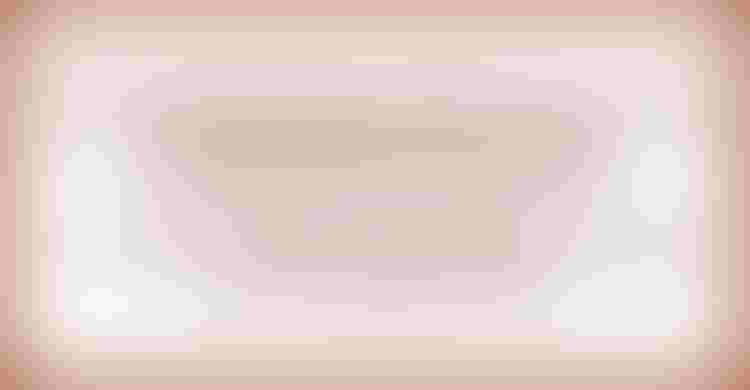 Packaging itself becomes the marketing that attracts customers. Seventy-nine percent of brand owners say that packaging is a key marketing tool for their companies. Shoppers like attractive, uncomplicated stuff that helps them make decisions in the retail atmosphere. In the retail environment, the package is everything. Digital printing allows brand owners to focus on the brand. The branding of a product can be more important than the product itself. Two businesses can sell essentially the same product, and it's the branding that makes one a premium product, while the other is viewed as a commodity.
Digital printing enables high quality, food-safety assurance, and fast turnaround without compromising creative integrity or brand identity.
Barak: Brands owners are asking for greater agility in terms of time to market, shorter runs, sustainability, higher quality, and consistency, plus more engaging packages (campaigns, more media types, embellishment, and personalization). Brands also want safer-to-use food and pharma packaging, as well as an ability to protect against counterfeiting and diversion.
Using our digital presses and the new capabilities we are rolling out, converters can address such brands' needs better than ever.
For smaller or craft brands, digital equipment can make a huge difference. With converters using our digital printing equipment, small brands can afford high-quality packages, with fast turnaround, at any quantity without paying for conventional tooling.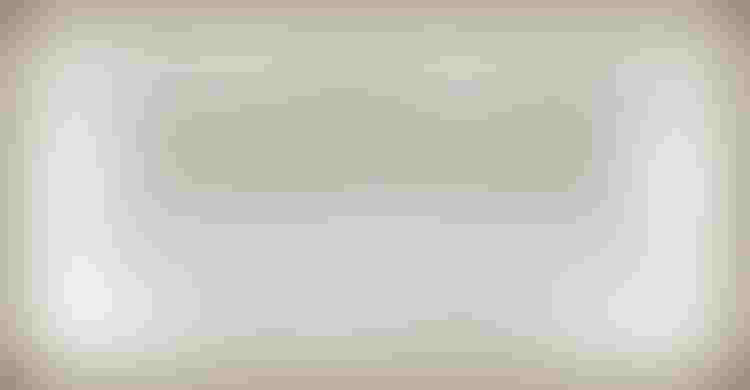 Chou: Packaging is a vehicle for branding — including areas that previously were only for utility (for example, shipping labels). Some have insisted that shipping labels, due to their utilitarian function, would never need more than black and white, but color opens new possibilities. A shipping label is prime real estate for an ad. In most cases, the package being shipped is on its way to a customer who is fond of the business and likely has a purchase pattern. The empty white space on a shipping label can be used for a color logo or for an advertisement of another item the customer might like — the perfect opportunity to cross-sell.
On-demand printing also offers increased flexibility. Changes to label design can be made on the fly without waiting weeks for a new batch of pre-printed labels or scrapping existing printed inventory.
With on-demand printing, business owners gain the capability to affordably customize products in masses — they're never tied into ordering large batches of labels to get a reasonable price. In today's world, with the uncertainty surrounding the pandemic, the economy, and the upcoming election, a company's ability to adapt, adjust, and be flexible are more important than ever.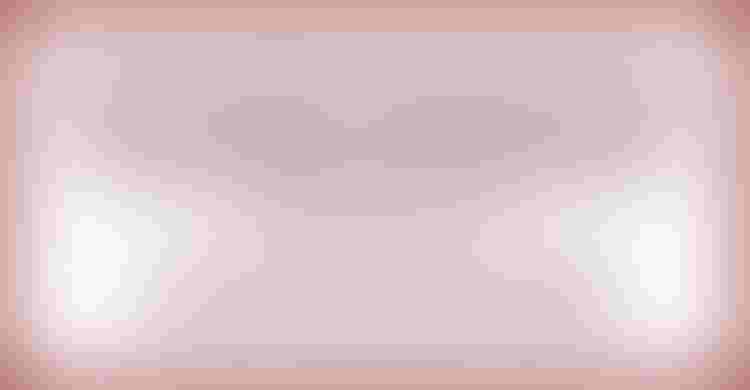 What areas in digital printing for packaging still need work and why?
Maurer: Though much of the technology gap in achieving performance on digital presses that matches traditional presses has converged, there is still a long way to go before traditional offset and flexo technologies are not advantaged for longer production runs and diversity of applications. Production speed and cost per sheet is still heavily favored to traditional presses and will be for the next decade, at least. Achieving production speeds and quality levels required for packaging converters with digital presses still has a ways to go but promises to offer great improvements in the coming years. Packaging converters can expect to have a cost per sheet from a digital press to be three to eight times more expensive than printing it traditionally.
Also, even though digital presses are now much more robust than their predecessors, they still have a ways to go to achieve the real-world production uptime and reliability of traditional presses.
Another area of work required for digital presses is the range of applications, in terms of substrates and post-printing process capability for coatings and foiling that exactly match the appearance and durability of analog presses.
Finally, there is an adoption of multicolor printing process technology, replacing PMS inks, that needs to be accepted and trusted by both packaging-converter production departments and brand owners. This will happen with proven real-world jobs being produced digitally and proof-of-market-acceptance of the quality achieved.
Bohr: Technology continues to evolve in the digital space, and this is not stopping any time soon. Equipment manufacturers keep looking for new ways to serve customers and make digital print production simpler, quicker, and more affordable.
With this change, we as manufacturers need to find new and better ways to help educate the market and customers about the benefits of inkjet technology, as well as its limitations. We see that our most successful customers understand that inkjet can't do everything, and it's not always a good replacement for flexo jobs or other analog equipment. Instead, they excel by strategically transitioning work and finding new opportunities with customers. This is especially true for new brands and products that need labels and packaging, but in smaller, short-run quantities. So, for us, it's about educating and supporting customers through their entire life cycle with our equipment.
Bhushan: In my opinion, digital printing is expected to mature with further advancements in both aqueous inks and printheads that allow printing on a wider variety of affordable materials.
There needs to be a reduction in cost per page, along with the reliability and robustness of printing solutions, so that comparisons with flexo printing appear more favorable. While manufacturers make this happen, there must also be increased awareness of possibilities enabled by digital printing in large consumer packaging companies. Although many companies are open to the idea, most of them are trying to investigate from a distance instead of running active pilot programs.
Chou: Thermal transfer is decades-old technology, so by now there is a variety of thermal media available on the market. Inkjet, being a newer, innovative technology, does not yet have a full spectrum of media choices, particularly lower-end media for shipping and warehouse labels.
Sustainability continues to be a dominating trend in the packaging industry. We are hoping to see more options for recyclable or compostable labels.
Stabel: We see digital as a complementary technology, so the goal is not so much trying to substitute conventional printing technologies by trying to do the same but offering a tool or business model that addresses market needs that are difficult to answer with those conventional techniques. Think short runs and optimized supply chains.
To help the converter's business case, we continue working on better presses in terms of stability, quality, and productivity. Besides the overall technical features of an engine, we notice there is a clear need to help converters with their "digital transformation." Questions to be addressed are: What is the business model? The application scope? And the operational and commercial ramp-up support needed to be successful?
Barak: Today, digital print focuses on short runs and multi-SKU jobs. Based on our market analysis, approximately 6% of pressure-sensitive label volume is printed digitally and approximately 45% at a run length lower than 1.5km.
In the areas of folding cartons and flexible packaging, less than 0.5% of the volume is printed digitally.
Digital print will expand over a few vectors:
1. Winning a growing share of short-run volume. Today, even in pressure-sensitive labels, only a third of the volume is printed digitally. The advancements addressed above (media range, sustainability, utilization, upstream, and converting) will increase digital print proliferation.
2. More "digitally born jobs" at any run length. The need for jobs with variable data (image, barcode, and/or security capabilities) is growing. Demand is related to our ability to introduce more creative solutions that will excite brands.
3. Higher productivity to switch longer runs to digital. Integrated workflow, digital print, and converting solutions will allow replacing conventional tools for runs between 3 to 10 kilometers in labels and between 3 to 7 square kilometers jobs in flexible packaging.
What's next and when might we see further improvements in digital printing for packaging?
Bhushan: COVID-19 has resulted in numerous impacts on a variety of industries, and digital-printing solution providers are not an exception. For the most part, brand owners and manufacturers have realized that agility and flexibility are even more desirable than before, and short-run digital printing is a smart way to be more agile and flexible vs. conventional methods.
After economies start opening up, and companies begin to spend again, we can expect to see an increased pace of adoption in digital print technology operationally. Additionally, we can expect more robust and affordable digital printing solutions that would pair well with custom-engineered solutions. The demand for more complex engineered solutions is expected to grow as companies become more familiar with printing and try to integrate that into their production line.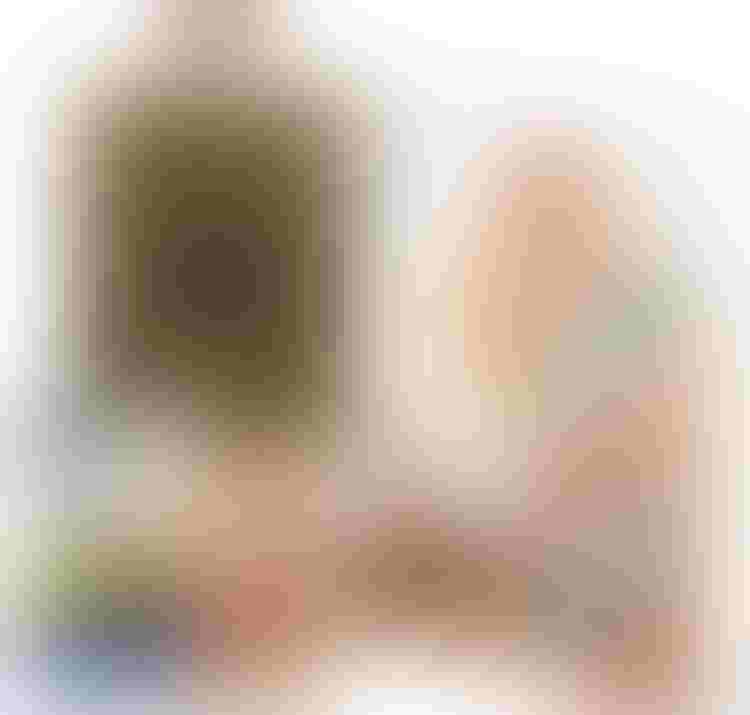 These packages were all printed on AstroNova's TrojanLabel T3-OPX full-color overprinting system, which prints directly on flat cartons, corrugated boxes, and other uncoated materials with ink-receptive surfaces.
Chou: The pandemic has accelerated consumers' adoption of ecommerce, resulting in a dependence on digital labeling for many applications, such as in supply chains, home deliveries, and healthcare.
As on-demand color printing continues to grow, labels and packaging will continue to be brought closer to the production line. The printers may be integrated with applicators or other third-party hardware, too. We also predict new, creative solutions being developed as on-demand printers are integrated with independent software vendor (ISV) and MIS software.
Barak: Some of the improvements are introduced as new capabilities and have been added to existing platforms. Some require a completely new platform.
We recently announced a new underlying technology for printing labels and packaging at 120 meters per minute with high quality and application versatility. This new digital printing platform will expand the "sweet spot" of digitally printed labels to runs between 3km and 10km.
For the folding carton market, we will introduce in 2020 two new digital printing solutions, a B2 digital press and a B1+ web-fed digital press. These will address the need for lower TCO; digital print in B1 format; high-definition resolution; thinner media range; higher-opacity white, in-line coating, and spot varnish; and more.
[Editor's note: B2, B1+, and B1 refer to paper sizes as defined by the ISO 216 international standard.]
For the flexible packaging market, we will introduce in 2020 a new digital press and add new lamination and pouch-making tools to our Digital Pouch Factory eco-system. These solutions will allow flexible packaging converters to serve the growing need for short runs, fast time to market, and demand for sustainable pouches.
Stabel: One area is digital corrugated-packaging solutions. We recently announced a new digital-solutions platform for corrugated-packaging converters. One of the cornerstones of this platform is a post-print, single-pass printing press. This press uses certified food-safe water-based inks on coated and uncoated corrugated sheets up to 1.6 meters wide x 2.8 m long (5'3" wide x 9'2" long) at up to 150 linear m/min (492 ft/min). It is an ideal solution for a corrugated-box market with decreasing lot sizes, shorter lead times, and ever-increasing demand for high-quality packaging.
Our new platform will deliver higher print quality than flexography and enable printing of both short and long runs with all the benefits of a digital print-on-demand solution, including reduced waste. With a much smaller, more environment-friendly footprint, the platform can also customize and version.
[Editor's note: Versioning refers to creating different versions of the same package with, for example, personalized information.]
It is no secret that we are seeing rapid changes in the behavioral patterns of consumers, brands, and retailers. The exponential growth of ecommerce and the increasing pressure on sustainability are underlying forces that drive creative innovation in the digitization of packaging to higher levels of productivity. Ever-rising consumer expectations for instant, unique, and entertaining products continue to set the bar higher within the supply chain for decreased lead times and even faster delivery. Companies need to review their business models and markets.
Migrating from corrugated post-print to digital corrugated printing is the optimal way for forward-thinking businesses to set themselves up for future success. Our solution provides a single-pass digital press for the corrugated sector, food-safe patented ink technology, and an open architecture for third-party integration.  
Maurer: What has been achieved by digital press manufacturers, including our company, has been amazing. And like all things in our digital world, the advancements grow at an exponential pace.
We will see, over the next five to 10 years, a further convergence in the cost for high quality, production speeds, range of applications, substrate compatibility, extension of PMS colors and color gamut, and compatibility with post-printing processes from digital press technologies. It is a very exciting time for packaging converters that are exploring the new advantages of integrating digital presses into their traditional pressrooms.
Bohr: We will see improvements today, tomorrow, and each day after. This was a big year for new printing presses and technology advancements, and no one is slowing down. Going into the second half of 2020 and early 2021, I would expect to see these new presses getting in the facilities of talented packaging printers. They will then push us to improve, based on their needs and the needs of their customers.
Sign up for the Packaging Digest News & Insights newsletter.
You May Also Like
---