NEW MATERIALS June 2011
NEW MATERIALS June 2011
PLA masterbatch
PLA masterbatch
Terraloy 90000 Series masterbatches are formulated with Biostrength impact modifier from Arkema Inc. and carrier polymers consisting of Ingeo PLA from NatureWorks LLC. A clear impact modifier masterbatch for use with polylactic acid (PLA) bioplastics provides increases in impact strength while sustaining the clarity of the base resin, the company says. Adding the masterbatch to PLA resins at 5 to 10 percent is recommended. The masterbatch is in compliance with FDA requirements for food-contact applications at loadings up to 20 percent.
Teknor Apex, 401-725-8000.
www.teknorapex.com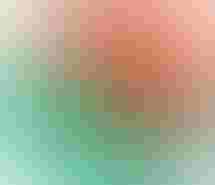 Dispensing closure
Dispensing closure
The company's new stock, 70-mm, dual dispensing closure, for spooning and shaking out product, is suitable for food condiments needing larger dispensing openings. The two-piece design features a custom colored top and base. The closure is designed for one-hand operation with stay open hinges that lock the lids away from the product flow.
Rexam, 800-537-0187.
www.rexam.com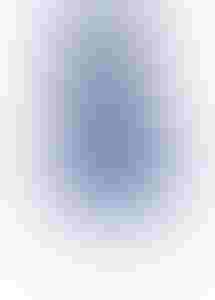 Beverage cap
Beverage cap
DreamCap has been ergonomically designed with on-the-go users in mind and features a high neck and an over-the-edge design to offer beverage consumers easy access to the spout and a comfortable fit to the face and lips. The company also identified how people like to drink beverages while on the go. DreamCap's large, 26mm opening and ridge to engage the lips allow consumers to drink in the way they prefer, with improved control of the liquid flow into the mouth.
Tetra Pak Intl., 847-955-6000.
www.tetrapak.com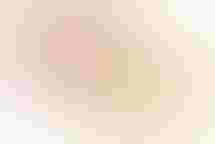 PP resins
PP resins
Agility NX clear PP resins feature functionality and enhanced operational efficiencies for greater impact on the sustainability profile of PP. The resins bring together the company's polymer design and production capabilities for random copolymer PP resins with Milliken's Millad NX 8000 clarifying agent. These new resins are suitable for clear, injection-molded food and consumer storage containers, thin-wall retail food packaging and other demanding consumer goods applications.
The Dow Chemical Co., 800-441-4369.
www.dow.com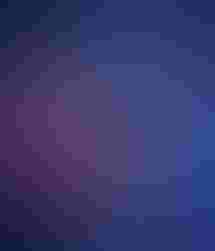 Pharmaceutical packaging
Pharmaceutical packaging
The Ready Pack system is designed to help pharmaceutical and biopharmaceutical companies mitigate risk by providing an inert package that is processed with minimal variability to assure consistency as a drug scales up from development to clinical trials to commercialization. Each sterile system comes with stoppers, flip-off seals and the customer's choice of glass or Daikyo Crystal Zenith resin vials.
West Pharmaceutical Services Inc., 800-231-3000.
www.westpharma.com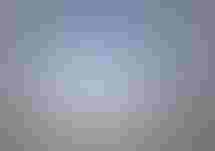 Linerless closure
Linerless closure
New Steri-Shield linerless plug closure technology for aseptic beverage packages meets the rigorous demands of aseptic applications. The category has traditionally used closures with thermoplastic elastomer (TPE) or foil liners to achieve seal integrity for both low- and high-acid beverages. By eliminating the liners, the plug design helps minimize package cost and contributes to material source reduction. The aseptic linerless plug closures are compression molded using a proprietary resin blend, which includes high-density PE. The end result is a lightweight closure that does not fail (stress crack or back-off, for example) during the sterilization and/or distribution process.
Portola Packaging Inc., 877-801-9169.
www.portpack.com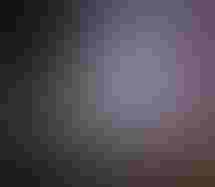 Adhesive dots
Adhesive dots
Small MatrX is a pattern of p-s adhesive micro-dots, engineered for applications that demand low profile adhesive solutions. The adhesive micro-dots are available in 0.25- and 0.5-in. wide permanent adhesive patterns, with a thickness range of 3 to 5 mils.The adhesive micro-dots apply smoothly and deliver all the same properties of company's large adhesive micro-dots, in a smaller footprint.
Glue Dots Intl., 888-688-7131.
www.gluedots.com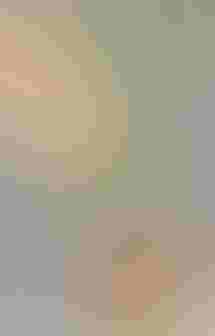 Valve closure
Valve closure
PlastiFlow, a silicone-free valve closure, is molded from thermoplastic rubber, a substance which is easily recycled. The closure is a leak-proof solution for any liquid or viscous product, such as ketchup, honey, mustard, shampoo and cream, and for any application requiring top-down dosing control. Its shape, diameter, orifices and finish can be easily customized and the valve itself can also be supplied in several colors, allowing possibilities for creative packaging solutions. The closure has a screw-on thread and can be supplied with an induction liner.
Capsol, +39 031 6877000.
www.capsol-spa.com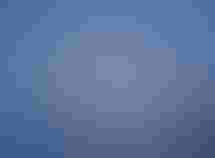 Universal liner
Universal liner
The Gore Universal Liner for Agrochemicals is a vented solution for pesticides and fertilizers, with advanced roll-off properties, a wide sealing window for easy induction sealing, and a safe and robust design that reduces the chance of barrier delamination and product leakage. The liner is made with the company's ePTFE (polytetrafluoroethylene) membrane that resists liquid penetration and equalizes pressure, even after exposure to particulates and aggressive solvents. The universal liner provides high levels of airflow as well as controlled moisture vapor transmission so that active ingredients are not altered. Coupled with a large induction sealing window, it can withstand a higher temperature weld.
Gore, 800-637-4449.
www.gore.com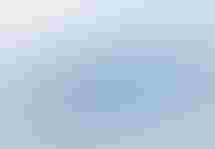 Thermoform material
Thermoform material
MEDEX 641 medical grade thermoform rigid packaging material is an alternative to XT polymer, polycarbonate, PVC or polyester. The material features strength and durability, great visibility with tints also available and is a coextruded product, in which the surface contains mechanical attributes that allow for easy-formed part separation. The FDA and USP Class VI compliant material also thermoforms, trims clean and has excellent flow.
Prent Corp., 608-754-0276.
www.prent.com

.
Sign up for the Packaging Digest News & Insights newsletter.
You May Also Like
---