Pathogen-Fighting Technology Protects Packaged Produce
Pathogen-Fighting Technology Protects Packaged Produce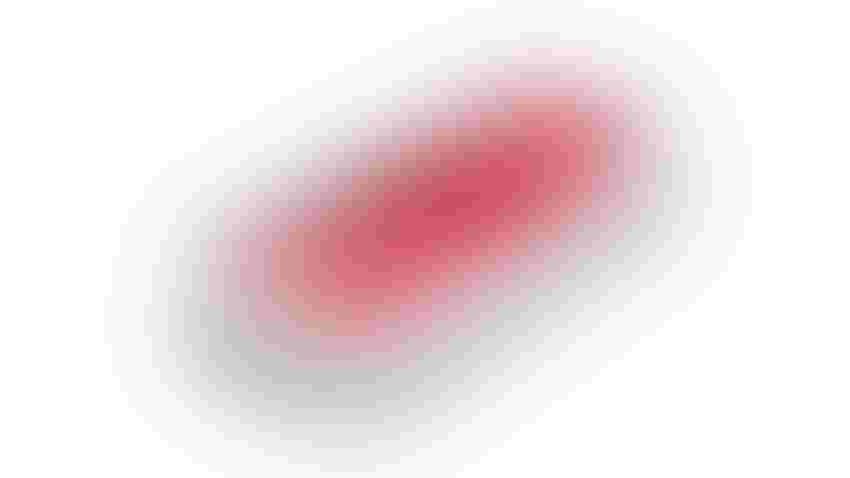 InvisiShield protects packaged fresh-cut produce against bacteria, fungi, and viruses.
Eight things to know about InvisiShield, a new food safety-improving technology for fresh-cut fruits and vegetables.
InvisiShield sounds like something a superhero would wield, but instead of fighting fictional villains, the real-world technology defends produce against a potentially deadly foe, pathogens.
It's a new controlled atmosphere packaging method to increase food safety from Aptar Food + Beverage, part of AptarGroup, Inc. The division specializes in a range of active packaging systems and processing equipment for fresh-cut fruits, vegetables, and seafood.
Described as a first-of-a-kind anti-pathogenic packaging solution, InvisiShield is seamlessly integrated into sealed packages to protect fresh-cut produce from harmful pathogens like bacteria, fungi and viruses. Easy to incorporate into existing or new produce packaging lines, the technology mitigates pathogen growth without negatively affecting the product.
"We are extremely proud of our technology and the tremendous amount of work that has led to this launch," states John Belfance, President, Aptar CSP Technologies, a division of AptarGroup that has more than 20 years of expertise in materials science. "We have material science expertise that we are applying to food safety solutions at a critical time when consumers are demanding better and healthier food packaging outcomes."
Here are eight things to know about InvisiShield.
1. What it is and how it works.
InvisiShield leverages 3-Phase Activ-Polymer technology, patented by Aptar CSP Technologies. The 3-Phase Activ-Polymer technology is currently used by leading global brands with a wide range of products to extend shelf life, maintain freshness, and improve efficacy in industries such as pharmaceuticals, medical devices, and food safety.
InvisiShield utilizes Aptar CSP Technologies' patented 3-Phase Activ-Polymer platform technology, which consists of a base polymer, a channeling regent, and an active ingredient, which in this case is chlorine dioxide—which is an oxidizer/disinfectant—in particle form.
"The release of the active ingredient is controlled by the channeling agent inside the three-phase polymer, which is triggered by moisture inside the sealed package," Angela Morgan, Ph.D., director of business development and food safety solutions for Aptar Food + Beverage – Food Protection, tells Packaging Digest.
The materials used are considered GRAS, Generally Recognized as Safe.
2. What it is not.
"It is not a lidding film, rather it is a technology that can be integrated into processors' current production lines," says Morgan. "It's sold independently from the sealing film or trays."
3. Applicable foods to expand.
The company is currently focused on using it for widely consumed fresh-cut items including tomatoes, onions, peppers, pico de gallo, and sliced apples. In addition to these, it is developing the technology to release different anti-pathogenic agents to improve the safety of leafy greens and berries.
4. It's packaging agnostic.
"InvisiShield technology is highly adaptable and is what we call packaging agnostic," says Morgan. "It works in any sealed environment that contains a headspace, and it does not come in direct contact with the food."
5. It's nearly 100% effective against the most common food-borne pathogens.
Third-party validated studies demonstrated InvisiShield technology to be up to 99.9% effective against E. coli, Salmonella, Listeria monocytogenes, Human norovirus, Hepatitis A, Shigella, Campylobacter jejuni, Staphylococcus aureus, Yersinia enterocolitica, Vibrio vulnificus, Geotrichum candidum, Feline calcivirus and Rotavirus.
6. It has not been validated against the coronavirus…yet.
"It has not yet been validated for COVID-19 or any other coronaviruses as we have been developing this solution over the last several years to address known risks to the fresh cut industry," says Morgan. "The risk of COVID-19 transmittal in food is considered very low. However, we are in the early stages of exploring the application of the technology on COVID-19."
7. Three customers identified.
Royal Fresh Cuts, already an Aptar customer, plans to launch the first commercial use of the technology this quarter. "We are excited to partner with Aptar as the first to implement InvisiShield technology, which promises to provide increased food safety to our fresh cut produce offerings," says Kevin Whitehurst, owner of Royal Fresh Cuts.
The company is currently focused on launching InvisiShield technology for use on tomatoes, onions, peppers, pico de gallo, and sliced apples, and it is already using InvisiShield for a film-sealed 5-pound tray of sliced tomatoes. In addition to these widely consumed fresh-cut items, the company is planning to further develop the technology.
Aptar's Food Protection division is also working closely with Lipman Family Farms and McEntire Produce, two leading food processors, to bring the technology to the wider foodservice community.
8. It has promising potential.
"I am very excited about the potential this technology has to change the way the food industry thinks about food safety," says Morgan. "We are taking a small, but game-changing step in reshaping the food safety paradigm."
Sign up for the Packaging Digest News & Insights newsletter.
You May Also Like
---