Label printer tackles variable data and graphics, plus QC
Label printer tackles variable data and graphics, plus QC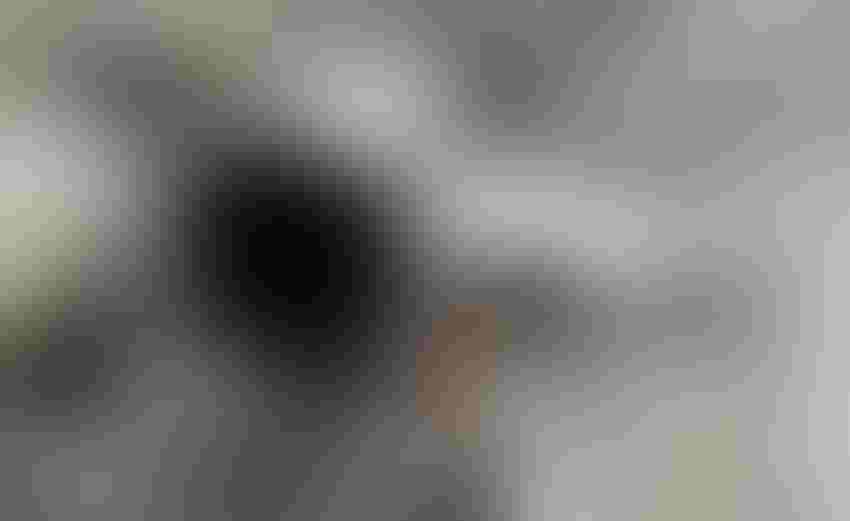 Three tension zones separately control unwind, rewind and printing tension to eliminate telescoping and dishing of label rolls.
Printing labels with high-quality graphics plus real-time variable data, such as barcodes, is challenging—particularly for pharmaceutical packaging applications, in which serialized data is essential for track and trace. The new Autonomy IV on-demand digital printer is taking on this labeling challenge, along with quality control (QC) features.
From Weiler Labeling Systems (WLS), a ProMach Product Brand, part of the Pharma Business Line, the Autonomy IV label printer can print most barcode formats and human-readable codes, including serialized data. The ultraviolet (UV)-curing, drop-on-demand (DOD) system can also print color or black-and-white graphics at speeds up to 3,050 inches (77meters)/min.
Packagers can use the system to print real-time variable data on pre-printed labels or perform on-demand printing of the entire label. Many substrates are print-wear resistant, which eliminates the need for a protective top coat.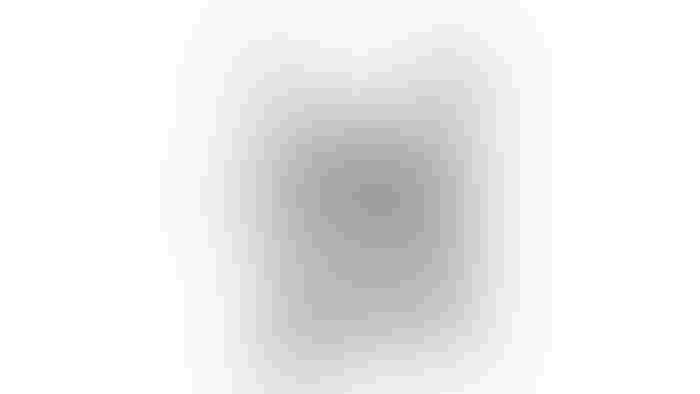 During development of the Autonomy IV printer, WLS conducted two market studies with 94 large pharmaceutical and non-pharmaceutical customers. Solutions to issues revealed by the studies included the engineering of "three tension zones for the web handling, to control the unwind and rewind tension separately from the printing tension," says Ted Geiselman, business development, WLS.
Geiselman explains that this yields improved print quality and better control of the roll unwind and wind characteristics, which eliminates telescoping and dishing (the opposite of telescoping). "In addition, we have created a more user-friendly and simple user interface to help ensure our customers that their operators will not be operating a printing press, so to speak." In fact, the system's operators require minimal training.
Benefits of the Autonomy IV printer include quick turnaround, production planning flexibility, multilingual label printing and label-inventory reduction. For quality control, users can add a vision-inspection component, such as the Total Layout Control (TLC) system from Antares Vision.
WLS will introduce the Autonomy IV printer at Pack Expo Las Vegas, Sept. 23-25, 2019, at the Healthcare Packaging Expo (Booth #N-307) and in the Main Hall (Booth #C-3225).
Show attendees can also learn about the system in a presentation to be given by WLS and Antares Vision on Innovation Stage 3 (C-1041) on Sept. 24 at 1 p.m. According to WLS, this presentation will demonstrate how "print-on-demand labeling and whole-label inspections are transforming the packaging market."
In the meantime, Geiselman answers a few questions from Packaging Digest about the system.
Specifically for the pharmaceutical market, how are print-on-demand labeling and whole-label inspection "transforming the packaging market"?
Geiselman: This project actually began with several of our current pharma customers making inquiries to us about UV-DOD printing and whether we could mount it to one of our label-application machines. They were interested for a variety of reasons, but mostly they needed to print more information on the label at speeds that could not be met by laser or other technologies. UV-DOD generally is information-independent relative to speed—at least for text and barcodes.
Oftentimes, this data was serialized. This is not information that is preprinted on the label, but information that the brand owner must add to the label during production. They did not like the black ablation box required for most laser applications; this was mostly a marketing issue. Reactive coatings for lasers to print black weren't giving them the quality or permanence they needed. UV-DOD prints beautiful barcodes and text at extremely high speeds. And we usually get grade A or B codes—well above other printing technologies.
As we delved further into the project, we had more requests for color being added to the labels, possibly a company logo or a product identifier. As we evaluated that option, we ran into several customers who identified yet another desire. This was to be able to stock fewer labels by buying a blank label for any products that were the same size, and then printing the whole label, as needed for production, with a combination of fixed artwork and variable data.
Two real case examples: A pharma customer currently manufactures 110million bottles of a certain product each year but in 25 different "flavors"—meaning the contents vary, but the label size and shape don't. In addition, they have a ton of variable information, including serialized, that must make its way onto the label in real time. The company must inventory 25 stock-keeping units (SKUs) in huge quantities all the time, because they can't always predict production demand. They throw away 7.7 million labels per year due to obsolescence, changes and such. This technology would allow them to procure just one label for those 25 products and print what they want, when they want it.
Another pharma customer in Europe mentioned that they have one container size for which they inventory 120 different labels—20 products, but in six languages. This approach would allow them to inventory one blank label. So, is the transformation needed? Well, it certainly won't hurt.
For pharmaceutical applications, is this system validatable?
Geiselman: This is the hardest question to answer. First of all, the customer can buy several configurations. Black-only, four-color printing, no vision (that is, catching mistakes on the labeler), basic vision for barcode reading or optical character verification/optical character recognition (OCV/OCR)—or whole-label inspection using the Antares TLC system that will scan the entire label, pixel by pixel, to do a gold-standard match, as well as decoding barcodes and readable text.
In addition, the customer may be providing fixed data to be printed locally on the printer (such as a lot code) or sending variable data directly to the printer from a network, including serialized data. Or the customer may be sending data to the Antares TLC vision system, in which case the TLC unit sends the data to the printer and then compares it to the captured image of each label and reports back to the customer's system.
As you can see, validation will mean many different things to many different people. Having said that, the shorter answer is "yes." We validate all of our label-application machines, which generally have printing and vision on them, as well. That validation is a mix of our own protocols and oftentimes custom protocols provided by the customer. The situation will likely be the same for this unit.
Can you tell me more about the ease of operation of the Autonomy IV printer and the minimal training requirements to operate the system?
Geiselman: We have spent a significant part of the last two years working on the user interface for the customer and more so, the framework behind that interface. The printer utilizes control software and hardware from a mainstream supplier of digital printing presses. So we have an overwhelming amount of capability, as do the presses. But we are trying to make this a simpler unit, so we are working on front-end interfaces that will allow the customer to easily set up label artwork as well as easily request a print job.
The importing of data is linked to the "recipe" for a given label, and the operator will not need to understand how to set that up. Once recipes are available, an operator can initiate a job by just loading the label stock and selecting the recipe and number of labels requested. The printer does the rest. In addition, maintenance consists of a once-a-day purge and simple wipe that takes approximately two to three minutes.
Why doesn't the printed label need a protective top coat? Is the ink UV cured? What ink options are there for this printer?
Geiselman: Yes, it is UV cured. The issue of a top coat is one that will need to be determined case by case. Although UV-DOD printers can print on a variety of materials, performance varies widely. The best materials give results that appear as though they should pass the Sutherland Rub Test.
Customers will determine that, based on the test parameters they choose to use. In general, the ink, when cured correctly (and we offer two different powered lamps for this), is very durable. When it fails for rubbing off, it seems to be generally the coating underneath that is failing. So, we will continue to work with suppliers to identify the best material solutions for our customers.
The ink is manufactured for us by a large ink supplier that has been supplying the label ink for our Konica Minolta heads for years. They also manufacture a low-migration version for these heads. These are the only two inks that can be used on the printer.
What are the various vision inspection options for the Autonomy IV system?
Geiselman: As mentioned above, we have multiple options. For just barcode or OCR/OCV, we will mount a smart camera from Antares, Cognex, Optel or Systech. For a larger amount of that type of data, we utilize an Antares system that uses a faster smart-camera and additional computing power.
Then at the highest level is the Antares TLC system, which is a line-scan camera developed into a package to fit onto the Autonomy IV printer. This technology combines what Antares does for printing presses with what it does for serialization. So, it can inspect the entire label for proper printing, as well as decode barcodes and OCR/OCV, and at speeds up to 50 meters per min. The primary benefit, since the system is a roll-to-roll, is that without vision inspection, any defects of consequence would not be found until the labels were used—which could be hours, days or weeks later. Much wasted time and material and money.
What is the benefit of adding vision inspection options to this labeling system?
Geiselman: Vision inspection allows the customer to identify printer, or data management, issues as they arise. In addition, with the proper vision inspection and corresponding processes, the customer could then place the labels onto a production line and forgo additional inspection—other than possibly "label present" inspection.
Sign up for the Packaging Digest News & Insights newsletter.
You May Also Like
---