Study: Nutrition labels confuse consumers
Study: Nutrition labels confuse consumers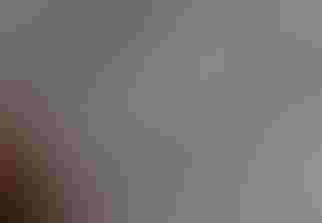 Nutrition labels confuse consumers

Consumer research firm Nielsen has released a new report indicating that 59 percent of consumers around the world have difficulty understanding nutritional labels on food packaging. Also, more than half (53 percent) consider themselves overweight.
Nielsen's 2011 Global Survey of more than 25,000 Internet respondents in 56 countries shows that approximately half of consumers (48 percent) are trying to lose weight and of those, more than three-quarters (78 percent) are trying to lose weight through dieting.
"Consumers around the world have healthy eating on their minds and consumer packaged goods (CPG) marketers have an opportunity to help," says James Russo, vice president, Global Consumer Insights, Nielsen. "Consumer-friendly nutritional labeling can be a powerful marketing tool as consumers are hungry for easy-to-understand information."
Label confusion
Nielsen's study shows that nearly six-in-ten (59 percent) consumers around the world have difficulty understanding nutritional facts on food packaging, with 52 percent understanding the labels "in part." Forty-one percent of global respondents "mostly" understand nutritional labels, down from 44 percent in a 2008 Nielsen report. Seven percent say they do not understand nutritional labels at all.
Consumers in North America show the most confidence in understanding nutritional labels, with more than half (57 percent) indicating they mostly understand the information. Fifty-eight percent of U.S. respondents report mostly understanding the information, compared to 49 percent of Canadians. In contrast, consumers in Asia Pacific show the lowest level of nutritional label understanding, with less than one-third (31 percent) mostly understanding nutritional information. Nielsen's survey results show that food label confusion is highest in the Chinese-speaking world and other Southeast Asian markets, with greater levels of understanding in India, Australia and New Zealand.
European consumers are split, with 45 percent reporting a strong understanding of nutritional labels. Sixty percent of Portuguese respondents largely understand nutritional labels, the highest reported country in the study. French consumers are the least likely to understand nutritional information, with 31 percent indicating full comprehension.
Consumers show health claim skepticism
Nielsen's study shows that global respondents are skeptical about the accuracy and believability of health claims found on food packaging, such as "low fat" and "all natural." Across 10 nutritional content categories studied1, at least more than two-thirds of global respondents indicate they believe the nutritional claims are either never or only sometimes trustworthy.
Calorie count claims are the most trusted, with 33 percent of respondents believing calorie count claims are always accurate, and 58 percent finding them sometimes accurate. Vitamin and fat-content are the second and third most trusted claims, respectively.
On average, 15 percent of global respondents rate less-defined claims such as "freshness" and "heart-healthy" as "always accurate." Nearly 80 percent of consumers surveyed indicate either never or only sometimes considering these assertions as believable.
"Consumers have difficulty trusting more ambiguous attributes compared to the concrete ingredient-based information," says Russo. "Clearly there is a need and an opportunity for more education to help reduce the skepticism that is apparent around all parts of the globe."
Overall, Latin America consumers indicate the most trust in packaging health claims across the nutritional and content categories in the survey, according to an average reported number of consumers who believe the claims as always accurate. By this measure, an average of 22 percent of Latin American respondents found the claims always accurate or truthful compared to a global average of 19 percent. Consumers from the Middle East/Africa and Asia Pacific were the second most likely to trust the labels, followed by consumers in Europe and North America.
Consumers show support for calorie counts on restaurant menus
Consumers around the world show support for calorie counts on restaurant menus, with half (49 percent) of global respondents reporting that fast food restaurants should always include calorie information on menus, and 31 percent indicating that fast food restaurants should sometimes do so. Twenty percent of global online consumers think fast food menus should never include calorie data.
According to Nielsen's study, demand for calorie counts on fast food menus is highest in Latin America (64 percent), North America (56 percent) and Europe (53 percent). In the Middle East and Africa, less than one-third (28 percent) of respondents think calorie information should always be listed on fast food menus.
Considering full-service chain restaurants, 41 percent of global respondents think these restaurants should always post calorie counts and 39 percent think they should sometimes. Twenty percent of global online consumers think full-service chain restaurants should never include calorie information.
Source: Nielsen Holdings N.V.
.
Sign up for the Packaging Digest News & Insights newsletter.
You May Also Like
---