Niagara Bottling roars past lightweighting obstacles
Niagara Bottling roars past lightweighting obstacles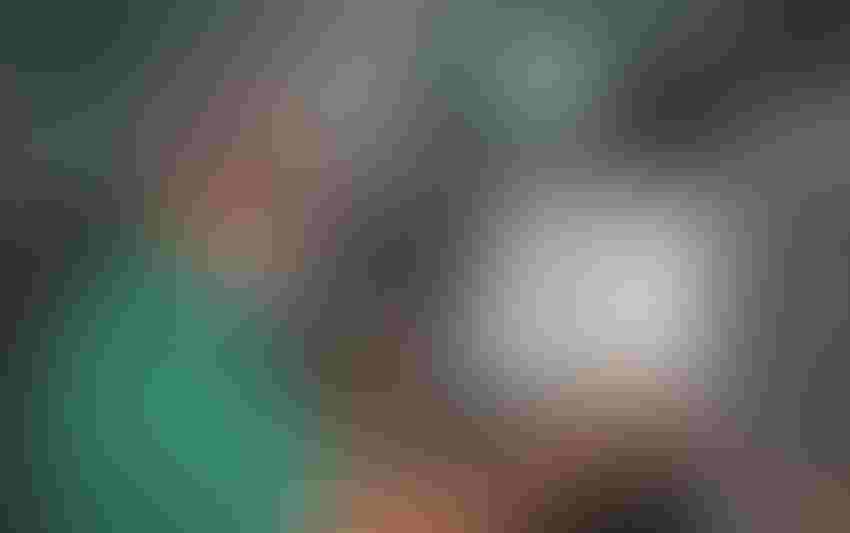 Niagara Bottling's Process Pilot Automated Blowmolder Control System has proven instrumental in generating a 10 to 15% improvement in bottle consistency—and why the bottler ordered 20+ more of the systems.
Automated systems permit the bottler to tighten packaging tolerances by 10% to 15% in a light-weighting initiative driven by cost-cutting and sustainability goals.
In its role as the leading provider of private-label bottled water in North America, Southern California's Niagara Bottling, LLC, is engaged in an ongoing lightweighting effort. Previous lightweighting initiatives produced the company's flagship 500mL PET water bottle, and now Niagara is forging ahead in the quest for additional weight reduction to sharpen its competitive edge.
Recently, corporate R&D and manufacturing teams joined forces to investigate the latest technologies to advance the lightweighting process. Their collaboration spawned a new approach to bottle-making, a "paradigm shift," in the words of Niagara's Sid Khanna, manager, manufacturing solutions. The shift emphasizes bottle consistency to assure robust downstream operations and maximize production efficiencies throughout the plant.
One of the key elements supporting Niagara's new strategy was the deployment of AGR International's Process Pilot Automated Blowmolder Control System. The results of the first system start-up indicate that the Process Pilot's blowmolder management capabilities have proven instrumental in generating a 10% to 15% improvement in bottle consistency.
"Lighter bottles demand more precise operations, especially in handling," Khanna notes. "Our research and manufacturing teams huddled and looked for new ideas to overcome line issues. Through trial and error with our new bottle designs, we learned that AGR's process monitoring is the best tool available today that is compatible with all leading blow molding equipment to assure we make the most consistent bottles we can for our downstream process." 
Sustainability and costs
Niagara Bottling was founded in 1963 by Andrew Peykoff, an enterprising route driver who sensed opportunity as he saw southern California's Inland Empire transform from dusty desert to industrial hub. Headquartered in Ontario, CA, the company today is under the second-generation leadership of Andy Peykoff II, president & CEO. By the time it celebrated its 50th anniversary last year, Niagara had built up a network of 13 plants across the U.S., from California to Florida, producing billions of bottles per year.
The vast majority of this output is filled in the 100% recyclable, 500mL (16.9 oz) Eco-Air Bottle. Typically configured in 24-count packs, the water is sold under the Niagara label or private brand to Big Box and club store customers. Five other pack sizes, from six to 40 bottles, are available, along with eight-ounce to one-gallon bottles, but the 24-pack, 500mL format is the company's "bread and butter," says Khanna.
Niagara's lightweighting initiative has widespread implications for two important company goals, sustainability and low cost. It has an essential role to play in shrinking the bottler's carbon footprint, first by reducing raw material consumption, and then by cutting down on energy resources and other utilities necessary for production.
Lightweighting also has a significant impact on two of the biggest cost drivers of the business, resin quantities and transport. "Reducing the amount of resin in each bottle is the biggest thing we can do to keep costs down," says Damon Choate, manufacturing technology specialist. "Given our economies of scale, every time we go a half-gram lower in weight while sustaining the same volume of bottles, we generate considerable savings."
The progression downward is not without obstacles. "All tolerances have to be tighter for lighter bottles," Choate comments. To maximize control, Niagara has incorporated all functions in a vertically integrated production model. Individual plants fabricate their own preforms, bottles and caps. The accelerated pace of production is demanding, often with less than one hour from preform injection to filling.
Adapting to variables
In this high-volume environment, where the blowmolders operate at some of the fastest rates in the world, consistency is paramount—yet variables abound at almost every step of production. Super-light bottle-making is especially sensitive to even minor shifts in the environment or process. Lighter preforms not only have a different center of gravity, requiring gentler handling, but they also demand a complex mix of heat settings on the blowmolder.   
"With lightweighting, you have the question of heat retention," Choate explains. "It's harder to maintain heat in a lighter preform, so it is more challenging to form. The absorption rates are different, and the number of oven lamps you use is different."
Further downstream, the thinner bottle walls that result from lighter weights present challenges for both high-speed filling and labeling. To compound the potential obstacles, bottles produced on different blowmolders often wind up on a single filling line.
"When bottle consistency and performance vary from blowmolder to blowmolder, it can wreak havoc with the filling operation since it is optimized for specific bottle attributes," Choate continues, pointing out that as the bottles lighten, this becomes even more of an issue.
"Bottles that fall over or cause jams interfere with operational efficiency downstream," Khanna adds. "The biggest metric we use for efficiency is overall equipment effectiveness, or OEE. When a critical machine stops, the line stops making money. It is very costly when bottle inconsistencies cause disruptions to our other line equipment.  When the OEE drops, we cannot not serve our customers on time." 
Automating blowmolder adjustments
As bottles get lighter and line speeds accelerate, the operating window "decreases significantly," according to Choate. More attention must be paid to process changes and the surrounding environment.
The AGR Process Pilot gives Niagara the ability to pay granular attention to increasingly stringent operating parameters. Installed within the blowmolder, the system combines powerful interactive software with a series of high-precision sensors that take extremely accurate measurements at one-half-inch increments along the bottle sidewall. Sophisticated algorithms analyze minute changes in material distribution, using the feedback to adjust critical blowmolder settings so proper thickness specifications are maintained uniformly across all bottle output.

"Pilot is constantly monitoring blowmolder operation and continuously making micro changes to adjust for process variation," Choate says. "I've found that this monitoring gives us the foresight to head off a potentially larger issue. Then we can start investigating and troubleshooting—did the blender start working incorrectly? Are we feeding just virgin material into the injection molder? Sometimes, when a label skews, the technician might think it's a labeler malfunction, but it could be that the sidewall of the bottle is actually thinner and more pliable than desired. Process Pilot is a proactive tool so we can quickly investigate potential problems that could disrupt downstream functions and cause line stoppages."
"We operate at such high speeds that manual corrections can't be done fast enough," Khanna emphasizes. "When an operator monitors and manages the blowmolder, he has to analyze a set of data before making any major change. It's not nearly as efficient."
"I see the Process Pilot as a multiplier," Choate points out. "If I had to do my own section weights on a complete round of bottles, it would take half an hour, but the AGR system does it in less than 30 seconds. It multiplies our skill set—freeing up our process engineers from closely monitoring the blowmolder to do other things."
Evaluating the initial process pilot
Equipment configurations vary among the numerous production lines Niagara operates. The lines are comprised of equipment from world-class suppliers including Husky, Sidel, Krones and AGR International.  
When it came time to confirm Process Pilot capabilities, Niagara installed the system on a filling line fed by two identical blowmolders, each with 20 blowing stations. One blowmolder was managed traditionally, with the operator making manual corrections for environmental issues and process drift, while the Process Pilot controlled the other blowmolder automatically. 
Niagara found bottle-to-bottle consistency to be much better for bottles produced on the blowmolder equipped with the Process Pilot. Choate reports a 10 to 15% improvement in consistency in bottles under Process Pilot control. The standard deviation improved from 5.89 sigma to  6.2 sigma.
The advance in performance is reflected in downstream efficiency. "When we are able to control the consistency of bottles from line to line, blowmolder to blowmolder, we are more consistent downstream," he says. Especially given Niagara's high volumes, the cost savings that result from the efficiency improvements—reductions in labor, energy, and scrap—are significant. Furthermore, according to Khanna, "Lightweighting is a constant evolution. We have never stopped and never will. Every year we are looking for opportunities to reduce gram weight and make sure we keep our resin and transportation costs in check."
AGR's Process Pilot has demonstrated the ability to reduce process variation, which should translate to overall line efficiencies. A tighter process will enable Niagara Bottling to further lightweight with less risk of increased scrap. The total cost reduction potential provided by AGR's Process Pilot in labor, energy, scrap, and material looks to provide for rapid payback and offers a competitive return on investment.
In addition, Process Pilot features like mold/spindle correlation facilitate proactive maintenance practices, Khanna points out. "It keeps us performing our maintenance activities on time so we don't go into massive breakdown. Especially in the summer when our lines are the busiest, we can't afford stoppages."

20+ more systems ordered
With the goal of making "the lightest container in the world," Niagara has just ordered 20-plus additional Process Pilot systems, to be installed at various plants around the country over the next year as part of a phased roll-out of the technology.
"The AGR tool really positions us to experiment with bottle design," Choate relates. "It supports our manufacturing team in producing bottles with the right material distribution. It tracks data and pinpoints developing trends, so we can make predictions about blowmolder and bottle performance. It's almost like being able to view the future."
As bottled water continues to claim a larger share of the beverage consumer's stomach, rising almost two points, to 16.6% , from 2008 to 2013 (according to preliminary data from Beverage Marketing Corp.), the competitive pressures of the business will only intensify.
Slender margins in the water industry heighten the importance of driving down costs. Additionally, with the improved ability to reduce bottle weights, Niagara will use less energy for processing and shipping. The cumulative savings across Niagara's multi-billion bottle output can be a significant number, and the company's focus on lightweighting is not about to change.
"We will always be asking how to push the envelope to come up with even more cost savings," Khanna concludes.
AGR International, 724-482-2163
agrintl.com
Nicole Zaro Stahl has been writing about successful equipment applications in food processing and packaging plants for the past 20 years, pursuing stories internationally for print and online media. Reach her by email at [email protected] or by phone at 650-714-1802.
See related slideshow of in-plant images here.
Sign up for the Packaging Digest News & Insights newsletter.
You May Also Like
---