7 key developments
7 key developments
Ten years ago, as Packaging Digest turned 40-years-old, the world was breathing a collective sigh of relief that we had successfully bridged the new millennium. The U.S. economy was humming robustly. And packagers were embracing new technologies and designs born of the need to satisfy changing demographics and unfamiliar challenges from an expanding world market.

This month Packaging Digest marks its 50th birthday. The Great Recession is (hopefully) in the rearview mirror. Technology marches relentlessly onward. And packaging design is king.

Before we blow out the 50 candles, we take a look back at the first decade of this new century and survey the changes—both good and bad—that were wrought on the packaging landscape.

Protecting planet earth
Sustainability has dominated the environmental news during the past decade, and packaging is top of mind. The focus for sustainability success shifted from a "cradle-to-grave" mentality to "cradle-to-cradle." Retail leader Walmart announced its sustainability scorecard during Pack Expo Intl. in November 2006, through which it has monitored the success of its suppliers in meeting the retailer's sustainability goals. Procter & Gamble followed with its own scorecard in 2010. Sustainability metrics, life-cycle assessments (LCAs) and corporate social responsibility (CSR) reports abound.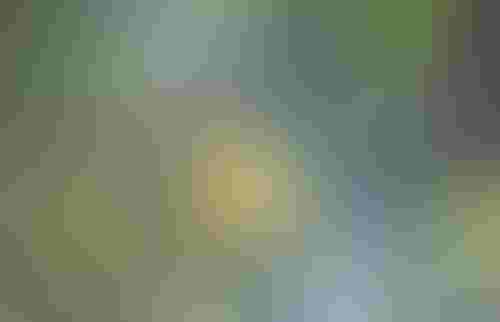 Coke PlantBottle
Consumer products goods companies introduced their own initiatives. After launching its first PlantBottle, at 30-percent
plant-based material, in 2009, Coca-Cola announced at a press conference in December 2012 that it would pursue 100-percent plant-based bottles with three suppliers: Virent, Gevo and Avantium. 

Additionally, several CPGs were honored in the last several years in the DuPont Awards for Packaging Innovation for packages that featured source reduction, biodegradable and recycled content, and renewable components. 

Recycling and use of recycled content are still critical components of sustainable packaging. Earthbound Farms, for one, has switched its packaging to 100 percent post-consumer recycled (PCR) PET. Tackling the recycling issue head-on, Polyflow Corp. has devised a technology that will recycle mixed batches of dirty plastic and rubber in multilayer structures without sorting. 

Beyond the packaging itself, Multifilm Packaging Corp. is tapping into renewable energy sources to meet what it terms "moral and economic initiatives." The Illinois producer of flexible films now uses geothermal energy to cool its manufacturing processes, as well as heat and cool its plant's ambient air. Local utility ComEd claims it is the first use among its customers of renewable energy for both manufacturing processes and heating/cooling the plant.

Now you see it...
Counterfeiting and product diversion were identified in the late 1990s, and the problems that both cause continue today. In counterfeiting, a product is duplicated so precisely that the consumer cannot differentiate real from fake. Most people hear about counterfeits of handbags, designer shoes and other hard goods. But the fraudulent activity is particularly dangerous in the pharmaceutical and medical industries. 

In 2010, counterfeit versions of Lipitor and Procrit made their way into the U.S pharmaceutical supply chain. Sophisticated replication techniques are a threat to human health. The World Health Organization estimates the cost of counterfeit drugs to the pharmaceutical industry at $32 billion per year. But worse, people's lives are at stake. 

Track-and-trace devices with serialization on the pill container are one means of fighting counterfeits. Among other deterrents are shrink and stretch wrap, holograms, security inks and fibers, electronic article surveillance (EAS) and radio frequency identification (RFID) tags. In particular, holograms—optically variable devices—are good overt authentication devices.

In diversion, a product that is destined for an exclusive retailer—such as a hair salon—is sold instead through unauthorized channels at a fraction of its intended price. Diversion is not necessarily illegal, unless it involves fraud, and some of the largest product diversion firms operate in full view of manufacturers, retailers and the law. Tracking features are most commonly used to thwart diversion.

New Sunshine, a marketer of high-end tanning products, applies RFID tags "hidden" under decorative bottle labels to protect against diversion. 

Nanotechnology can also provide a covert form of brand protection and track-and-trace. By definition, nanotechnology is so small that an entire encrypted code can be printed on a single pill for precise product tracking down to the individual product level. 

Guarding the safety of foods, drugs
The Global Food Safety Initiative was formed in 2000 as a business-driven attempt to improve the safety of the world food chain. In 2012, the U.S. producers of food products began the process of earning certification under the initiative. 

In early 2011, the U.S. passed the Food Safety Modernization Act which, among other powers, gives the FDA the authority to order recalls of contaminated foods. 

The Act shifts the focus of food safety from identifying contamination already released into the supply chain to preventing it from occurring in the first place. The mentality of "recall it all" has been replaced with prevention first. Packaging is included in the broad directive. 

RFID: Meeting expectations?
RFID reached a watershed in 2006-2007, when the hard facts revealed that the high cost of the technology did not necessarily produce the promised results. Heading into an as-yet-unseen recession of historic proportions, RFID struggled to win over new fans. 

However, not all the news was gloomy. Walmart disputed such qualms, citing asset management as a real, tangible and measurable return on investment. In 2006, active RFID with a power source in its tag emerged as a sleeper technology. 

Convenience: A recurring theme
Everyone wants life easy. And that includes meals: Easy to prepare. Easy to cook, clean up and store. Easy to take-along on busy days. Easy to open for arthritic hands. Fortunately, CPGs have been quick to respond to these needs, devising a plethora of clever options to, well, make life a little easier.

Perusing the past 10 years of Packaging Digest uncovered a smorgasbord of hundreds of time-saving yet tasty examples. These are but a (free!) sampling:

In January 2012, U.S. Sugar Corp. introduced the ZipBox for its granulated sugar, replacing the time-honored paper sacks and paperboard cartons. The new carton incorporates an integral plastic head with attached zipper, making both opening and reclosing easier. 

In 2008, Birds-Eye developed and marketed Steamfresh vegetables that can be quickly cooked in its self-venting microwavable bag-no pans to wash. 

In a first for ready-to-serve breakfast cereals, also in 2008, Target's Archer Farms brand moved several of its most popular cereals to reclosable, easy-pour paperboard canisters with a snap-fit closure to keep the crunch. 

Even foodservice earned its share of time-saving, materials-reducing convenience. Two years ago, McDonald's adopted the Convertible Clamshell. When open and lying flat, the clear clamshell serves as a food preparation tray for sandwich wraps; when closed, it is a package for sale of the finished sandwich. When opened by the consumer to eat, the flat package also serves as a plate. 

Convertible Clamshell designer HAVI Global Solutions won the 2011 AmeriStar Best of Show award from competition organizer Institute of Packaging Professionals (IoPP).

Conveniences aid in patient dosing
Pharmaceutical packaging has added many various options to improve patient compliance. The Healthcare Compliance Packaging Council has published eight studies over the past two decades that support the premise that packaging features can, indeed, aid patients in correct and timely dosing of prescribed medications. The calendar pack is one such option. 

Currently, available convenience options include, among many others:
• Injection-molded multi-piece cases with inserted drug carriers, such as birth control pill compacts;
• Paperboard wallet blister packs (DosePak);
• Molded cases with blister access (ShellPak);
• Smart caps for vials with timers, lights and/or buzzers;
• Free-standing blisters with printed prompts to guide the consumer in dosing;
• Pressure-sensitive labels that provide prompts.

Smart and active packaging
Printed electronics are conductive silver ink circuits, usually attached to a speaker. Most consumers recognize the electronics as the feature that activates a "spoken" or musical message when a greeting card is opened. But printed electronics, like RFID, have been available since World War II—albeit for much different purposes—and continue to find new packaging-related uses, sometimes for covert purposes. 

Time-and-temperature features have found packaging uses related to food and electronics products safety. Special sensors, treated films and labels can detect when a critical product has been exposed to temperatures that are either above or below a safe range. 

And, yes, there are fun uses, too: A thermochromic ink on a beverage bottle label or aluminum can alerts the consumer when the drink is cold and ready for consumption. Another example is Church & Dwight's temperature-monitoring label on baking soda cartons, which notifies the consumer when it is time to replace the refrigerator deodorizer. 

With the global increase in smartphones, such usage may become a powerful tool in thwarting counterfeits. An iPhone app from AlpVision can detect both embedded Cryptoglyph and Fingerprint for digital authentication.

An application originally intended for other purposes, smartphones have enabled the use of 2-D codes known as QR (quick response) codes. Using an iPhone with a camera app, the consumer can snap a photo of the special code and then download it to view coupon offers, product use instructions and even edutainment, recipes and other useful information. QR codes were invented in Japan and have been in use for the past 20 years. 

Packaging machinery evolves, too
The Organization for Machinery Automation and Control (OMAC) has been working for more than a decade to decide upon and standardize terminology for machine states. Specifically, the OMAC Packaging Workgroup (OPW) has finalized such machine language terminology specifically related to packaging machinery, referred to as PackML. 

Quick changeovers on machinery became a goal in the last decade of the 20th century and the practice continues to find new methods of improving upon what was learned back then. Packagers quickly realized the improvements in efficiency and, hence, profitability that could be achieved by reducing machine and line downtime. 

As one recent example, Xttrium Laboratories was able to run a range of bottle sizes with minimum changeovers (read more about the Xttrium packaging operation in "8 top packaging lines for engineers," which starts on p.22). 

Time marches on
As Packaging Digest embarks upon its next half-century of chronicling the developments in the packaging market, one fact remains sacrosanct: Nothing will stand still. Packaging is a dynamic field, with innovations driven by technology, product protection and ever-changing demographics. The past 50 years stand as testament to that undeniable fact.

Everyone at Packaging Digest looks forward with eager anticipation to what is yet to come. Which of the predictions shared in "Seeing into the future" on p.34 will come true?

But, in the meantime, let's blow out those 50 candles and enjoy the fruits of our labor!
Mary Ann Falkman joined Packaging Digest as executive editor in 1994, becoming editor-in-chief in 1998. During 15 years with the magazine, she reported on all of the topics covered in this article...and, yes, she remembers them all. She still writes about packaging. Contact her at [email protected].
WHAT ELSE HAPPENED?
A decade ago, Packaging Digest produced in-depth reports of significant developments from its first 40 years. For a look back over what happened in our first four decades, visit www.packagingdigest.com/Anniversary.
.
Sign up for the Packaging Digest News & Insights newsletter.
You May Also Like
---