AmeriStar Packaging Award winners unveiled
AmeriStar Packaging Award winners unveiled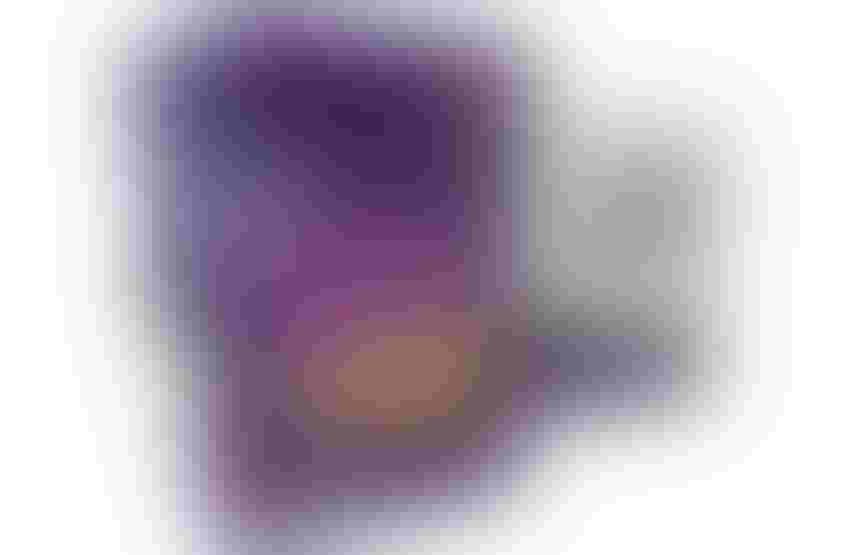 The winner in the Food, Refrigerated category is Schreiber Foods' use of the Delkor Cabrio Case
The Institute of Packaging Professionals (IoPP) announced the winners of the 2015 AmeriStar Package Awards Competition from across 14 product categories.
As was done last year, the judging for the 2015 AmeriStar Awards managed by Institute of Packaging Professionals (IoPP) was conducted virtually. Judging was based on package innovation, sustainability, protection, economics, performance, and marketing.
We present the 14 category winners and will follow with the three major awards tomorrow. Here are the winners alphabetically by category:
CATEGORY: Beverages, Non-Alcoholic
Drinkfinity
PepsiCo/Selig Group
Drinkfinity is an innovative personal and portable hydration system that lets you create and enjoy your own beverage experience. DRINKFINITY has a reusable Vessel and consumable Pods that work together to fulfill a variety of occasion and hydration needs. The Vessel is a reusable bottle that is totally portable, sleek and stylish. The Pods are powerful capsules utilizing Duoseal induction seal technology to separate active liquid and powder ingredients until they are mixed together with tap water just prior to consumption.
CATEGORY:  Beverages, Non-Alcoholic
Gatorade Hydration Tracking Bottle
PepsiCo – Gatorade
The Gatorade Hydration Tracking Bottle is part of the Hydration Tracking System developed to better meet the needs of professional and competitive athletes during training and match sessions. The objective was to develop an enhanced sideline bottle that added fueling customization and tracked hydration. The new bottle combines the functional aspects of the existing iconic green/orange sideline squeeze bottle, a new customizable Gatorade pod concentrate system and a new wireless metering cap.
CATEGORY:  Beverages, Non-Alcoholic
Lipton Ultra
Lipton & Amcor LATAM
Lipton and Amcor collaborated to create a new ultra lightweight hot-fill container for the Lipton Tea brand in Latin America. This package weighs only 22 grams and utilizes a 33mm finish that features a 50% reduction in material over a traditional 38mm finish. The sleek leaf body panels aid in the vacuum while providing visual movement and a comfortable gripping surface for the consumer. Additional benefits of this package are substantial ecological savings, lower operational costs, and a significantly reduced carbon footprint.
CATEGORY: Cosmetics
Modular Refillable Compact
International Cosmetics Suppliers Ltd
A modular, refillable compact design offering easy and intuitive use.  A hinged base frame secures the refillable pans and presents a clean appearance. The simple design allows for various pan sizes and the simple design means the user to confidently refill the compact without damaging the makeup.
CATEGORY: Cosmetics
Direct Effect Curved Tip Airless Applicator
Fusion Packaging
The Direct Effect Curved Tip Airless Applicator features a first-of-its-kind curved design that contours to the most delicate areas of the face with a feather-light touch. The package features an innovative pairing of the ergonomically curved polypropylene (PP) applicator and velvety soft overmolded TPE for an elevated sensory application experience, as well as a single-walled, airless bottle to further protect and preserve brand formulas.
CATEGORY: Cosmetics
Estee Lauder Re-Nutriv Ultimate Diamond Transformative Energy Creme
The Estee Lauder Companies
From the first touch, this velvety, intensely invigorating creme transports consumers to a new realm of luxury. And then the transformation begins.
Energy surges. Vitality radiates. Natural collagen is fortified as next-generation sculpting technologies power profoundly younger-looking contours. Skin looks radiant, more even-toned, its clarity and inner light restored.
Infused with Black Diamond Truffle, one of nature's rarest treasures. Transformed through a secret process into a pure, precious extract. 10,000 hours in the making, it is a potent energy infusion for your skin.
CATEGORY: Drug & Pharmaceutical
Flonase OTC launch - Secondary Pack
GlaxoSmithKline Consumer Healthcare
Flonase Allergy Relief over-the-counter pack is innovative clamshell pack with a sinusoidal flow design. The pack has clutter breaking structure differentiating it on shelf and brilliant graphics that provides visibility. The information bundle in the pack engages the patient through colorful mnemonics and text. The pack is put together utilizing a custom made fully automatic, robot assisted, turret type assembly line that 100% QC-capable ensuring quality and compliance.
CATEGORY: Drug & Pharmaceutical
Microdermis Provodine
Ampac
Microdermis has developed Provodine, the next-generation professional antiseptic that meets or exceeds FDA requirements for use as a Surgical Scrub, Pre-Operative Skin Preparation, Healthcare Personnel Hand Wash and First Aid Antiseptic. Ampac designed and developed a seven-layer highly chemical resistant, hard-to-hold, high barrier laminate with built-in directional tear properties for ease of opening the package and dispensing the product. The U.S. Army has begun using the product in the fight against Ebola in West Africa.
CATEGORY: Drug & Pharmaceutical (above)

Factor Hard Pack (Eloctate and Alprolix)
Biogen
The Factor Hard Pack is an injection molded case used to transport lyophilized drug product, diluent syringe and components to aid in the reconstitution of the product. Hemophiliacs and care givers are able to easily infuse at home or on the go with the convenient Hard Pack. The design embodies input from the patient community through extensive market research and diligent packaging engineering. The case conveniently folds down allowing access to the drug and components in a stable and functional presentation.
CATEGORY: Electronics
Enigma Encryption & Decryption Device - Klearfold Keeper
HLP Klearfold
BlackSquare Technologies chose the new Klearfold Keeper visual packaging system to launch their Enigma USB Hardware Encryption & Decryption Device. BlackSquare believed that the Klearfold Keeper effectively showcases the Enigma, revealing the thumb-sized product in its entirety, which helps to demonstrate its simplicity and ease of use. The patented Klearfold Keeper combines a printed rigid plastic sleeve and a uniquely designed vacuum-formed tray that lock securely together to produce a distinctive, efficient and secure visual package.
CATEGORY: Electronics
Polaroid Cube HD Action Camera
HLP Klearfold
The Polaroid Cube HD Action Camera was designed as a prefect 35mm cube, and to appeal to a younger, broader audience than the masculine GoPro camera. To demonstrate the Cube's small size and its simplicity, Polaroid licensee, C&A Marketing, and design studio, Ammunition, chose a sturdy .020"Klearfold APET plastic carton. Inside are white, pyramid-shaped thermoformed trays to showcase the Cube and to reveal its ease-of-use. Soft Crease scoring provides sleek, clean lines and allows the cube-shaped carton to keep its crisp shape.
CATEGORY: Food, Frozen
Self-Contained Master Shipper and Partitions
Whole Foods
The Self-Contained Master Shipper and Partitions design is an impressive and innovative solution in many ways. It saves money for the manufacturer and the end user. There is less material used in the pack and less labor and time required to assemble the unit than with traditional RSC and Partition packs.
This simple and streamlined offering is the cost-savings alternative.
CATEGORY: Food, Refrigerated (top image)

Shelf Ready Cheese Packaging
Schreiber Foods
The Delkor Cabrio Case was developed as a display case for shredded cheese packages. Schreiber Foods was asked to find an economical, easy to open case to display shredded cheese packages on a shelf instead of hanging on a peg. With the patents pending Cabrio Case product loads flat, ships flat, and displays horizontally. It uses less corrugate than other styles of display cases, is easy and intuitive to open, and provides a clean customizable tray front that isn't marred by perforations.
CATEGORY: Food, Refrigerated
Sargento Balanced Breaks
Plastic Ingenuity – Sargento
The thermoformed package and paperboard sleeve are the perfect combination of balance. The two compartment, yin yang tray and seal allows the cheese to stay moist, and the fruit and nuts to retain their texture. The outer sleeve provides eye catching graphics; nutritional information; unique radial shaped sides; and exceptional product visibility. This total product/package offering provides for impeccable differentiation at shelf, which was made possible through collaboration with Sargento, Plastic Ingenuity, Bemis, and Zumbiel Packaging.
CATEGORY: Food, Refrigerated
Oh Snap! Pickles
Ampac
The Oh Snap! shaped stand up pouch for GLK Foods' line of brineless pickles is a first of its kind. The shaped stand up pouch creates disruption in a sea of sameness - single pickles are usually packed in brine and a 3-side seal flexible pouch with very little graphics. Oh Snap! is a stand-up pouch with an hourglass shape providing differentiation and portability with its easy to grab indented middle. A registered matte varnish is used to highlight the bold, bright graphics.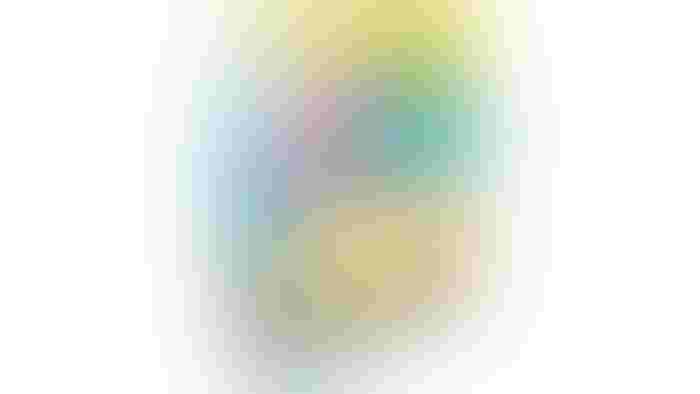 CATEGORY: Food, Shelf Stable (above)

Kellogg Special K Quad Seal Bag
Kellogg
New quad seal, flat bottom stand up bag for Kellogg Special K® Cracker Chips offers high end graphics, excellent on-shelf impact, great product protection and sustainability.
CATEGORY: Food, Shelf Stable
Wrigley Orbit FlexPack – A 5 piece flexible chewing gum package for Latin America
Wrigley
The Orbit FlexPack is a simple and creative package for chewing gum utilizing common packaging materials. The flexible lamination is a simple Paper/ metalized OPP structure and the creative use of heat seal coating and proprietary glue development allows for easy opening and re-close. Most importantly the straightforward structure allows the product to hit key entry price point in Mexico and South America ($0.50, 5 pieces per pack). No other chewing gum packaging at this price point is able to deliver this consumer functionality.
CATEGORY: Food, Shelf Stable
E-Z Snackpak by Ampac
Ampac
E-Z SnackPak by Ampac is a new packaging format for the single-serve snack food market. The tetrahedron shaped pouch transforms into a serving tray upon opening – providing a unique consumer experience. The flexible pouch is an innovative category changing package primarily focused on snacking occasions. E-Z SnackPak provides dual functionality, first as an innovative package, and second as a serving dish after uniquely converting into a tray after opening.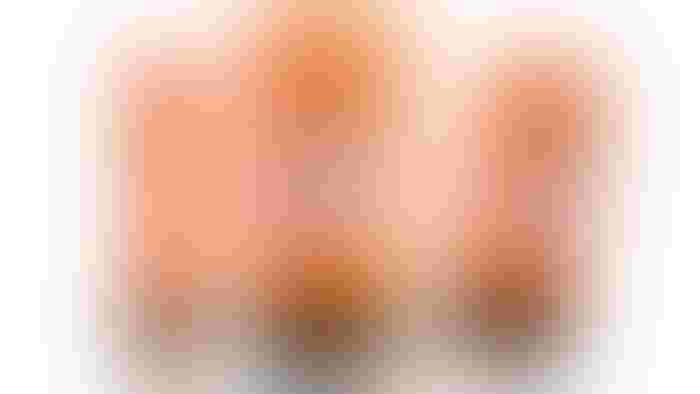 CATEGORY: Health & Beauty Aids (above)

Permatex - Fast Orange
Berlin Packaging Studio One Eleven
This compelling package refresh for the #1 selling waterless hand cleaner, Fast Orange, introduces a saleable point-of-difference with its unique, inverted "disc-top" closure. Users simply tap the bottle on a bottom corner to open the rocker closure and dispense, then tap again to close. Promoted by manufacturer Permatex through a YouTube video, the innovation has disrupted a staid product category and formed the cornerstone of the brand's recent marketing efforts.
CATEGORY: Health & Beauty Aids
P&G Gillette ProGlide with Flex Ball Technology
Placon
In North America, Gillette collaborated with Placon on the new Proglide with Flex Ball Technology razor packaging, designed with a recyclable clear blister that's heat sealed to a vivid graphic card and base. A 360° perforation skirts the periphery of the thermoform with a tab located at the top of the package providing opening instructions via an embossed downward pointing arrow. Once the tab is lifted and pulled back, the raised portion of the thermoform smoothly and completely lifts off the perforations, no scissors required.
CATEGORY: Health & Beauty Aids
Gillette Venus Swirl with FLEXIBALL
think4D Inc. / Procter & Gamble
The Gillette Venus Swirl packaging features a 3D silver ball printed and formed with think4D multi-dimensional technology, showcasing the new Flexiball. This packaging is cost effective, automation friendly and environmentally responsible, balancing function, structural design and eye-catching visuals, showing customers this is an innovative new product from their trusted brand. It's made from PETG, rPET and paperboard - all pre-consumer waste is recycled and the final package is completely recyclable.
CATEGORY: Health & Beauty Aids
It's a 10 silk express conditioner
Berlin Packaging / it'sa10
Injection Molded Tube technology with an In Mold Label offering amazing shelf impact with : Outstanding metallic and gloss;  full coverage from top to bottom ; a no-seam look ; perfect resistance for in-shower use;  tube always returns back to original shape when squeezed ; screw-on flip top cap always oriented; lead-time reduced from 20 to 8 weeks  and one supplier replacing four;  tube  is 100% recyclable polypropylene and uses 25 to 35% of the energy to produce vs. virgin polymers.
CATEGORY: Household Products
Lube-Tech Fuel Treatment Bottle with Dosing Cup
Lube-Tech
Lube-Tech's private-label fuel treatment package delivers a 16% reduction in resin use, 43% reduction in package costs, and more accurate product measurement by replacing the category's typical built-in measuring chamber with a snap-on dosing cup. Designed by Berlin Packaging's Studio One Eleven, the new PET bottle and PP cup also avoid both overdosing and product waste common with chamber solutions; reduce corrugated and pallet needs via a smaller footprint; and provide easy recyclability not available with the PVC used by many competitors.
CATEGORY: Household Products
Purina Pro Plan Renew Cat Litter Jug
Ecologic Brands & Nestle Purina
Ecologic Brands is a designer and manufacturer of molded fiber bottles made from 100% recycled cardboard and newspaper to form a unique, innovative, and disruptive container. The Purina  Pro Plan Renew cat litter jug, developed in partnership with Nestlé Purina PetCare, is Ecologic's first bottle made entirely from molded fiber, including the friction-fit cap. There is not a trace of plastic material in this package! The package conveys the brand's commitment to natural materials while maintaining a consumer-friendly, easy-to-pour design.
CATEGORY: Industrial / Commercial
Ecolab Nexa Concentrates Packaging System
Ecolab, Inc.
Ecolab has revolutionized the Hand Hygiene market with the latest innovation called Nexa Concentrates. The new Hand Care Packaging Platform is a closed loop, refillable, unit dose dispensing system. The system is comprised of a unique dual-port bottle, positive-sealing valve insert, and 2014 Ameristar award-winning packaging component: Nexa Pump. This Hand Hygiene system provides significant improvements over typical Hand Care packaging offerings in areas of dispensing, product protection, manufacturing, distribution, and sustainability.
CATEGORY: Industrial / Commercial
Vented Fitment for off gassing liquid chemistries packaged in Ecolab Oasis Pro Flexible Pouch
Ecolab Inc.
The all new vented fitment is an extension of the original Ecolab patented Oasis Pro bag line enabling a new line of off-gassing chemicals to be safely shipped in the Oasis Pro bag. It's constructed by taking a probe and welding an injection molded piece, which carries the ePTFE vent membrane.
CATEGORY: Other
Chamberlain Garage Opener Packaging
Chamberlain
Veritiv was given the task of redesigning Chamberlain garage door openers current packaging for their Retail product line. The existing packaging solution consisted of EPS foam cushions with a top-loaded FOL design. In the new package design, Chamberlain wanted the following attributes: protection, out-of-box experience, space efficiency, cost reduction, and environmentally friendly.
CATEGORY: Other
Anchor Packaging Embraceable Platter and Dome Lid
Anchor Packaging
Oval platter designed with locator ring in bottom to hold standard 8-oz paper food container for chili, soups, oatmeal, grits, mac & cheese that often accompany main dish, sandwich or salad. Clear, anti-fog lid contains an integral sealing flange that forms a lid over paper container at same time it forms leak-resistant seal on platter. Elimination of extra lid for paper container reduces cost and demonstrates environmental commitment to reduce waste. Meal may be carried in one single container rather than two improving consumer convenience.
CATEGORY: Other
Create Your Taste Open-Face Sandwich Carton
Havi Global Solutions
The patent pending Create Your Taste Open-Face sandwich carton with a built-in divider to separate sandwich halves is a unique design within the sandwich carton category. It is the foremost sandwich package in the marketplace today, allowing consumers to experience a premium open-face sandwich concept in a "to go" format. The collaboration between McDonald's, LBP and Havi unlocked an integral component to the launch of the new Create Your Taste platform and reflects the marketing principles: fresh, authentic, natural and customizable.  
CATEGORY: Promotional / Display
Kellogg Enhanced Ready to Eat Cereal Carton
Kellogg Company
The Kellogg Company introduces the Disney Frozen ready-to-eat cereal in a package that is sure to catch any consumer's eye. The traditional carton has been uplifted with a metalized (MET) polyethylene terephthalate (PET) holographic foil laminate to help capture the theme of the movie and visually enhance the appearance of the carton, making it jump off the shelf.
CATEGORY: Promotional / Display
Gear Box for music festival organization
Leo Design & Packaging Solutions Ltd.
Most box use lid & cover structure in opening. The gear box uses a "new idea" in opening by inserting a key into the gear lock and turning. The gear lock is made of several layers of cardboard paper. With novel design in its structure, the extended part of bottom layer (underneath the box surface) of gear lock can be inserted into the "hole" of gear box when it is in unlock status. When the key is turned, the extended part rotated into a new position and as a result, the extended part is blocked inside the "hole" and the gear box is locked.
STUDENT AMERISTAR WINNERS:
1st Place Student
Cotton Swabs Redesign
University of Wisconsin Stout
Carrie Kierstyn, Jacob Meicher, Jason Introwitz
2nd Place Student
Contact Solution Bottle and Case
Cal Poly State University
Rachel Berman, Elaine Cohen, Rachel King, Kevin Chiu
3rd Place Student
Easy to Open and Child Proof Prescription Bottle
Cal Poly State University
Mariah Barnum, Tyler Beaty, Arek Boloyan, Scott Burbach, Kathryn Cassidy
Honorable Mention
EZ Pour Funnel
Cal Poly State University
Jordan Sligh, Shamus Smail, Devadasi Stuart, Aline Schmitz, Blake Tillery
Honorable Mention
No-Mess-Scara
Cal Poly State University
Taylor Crump, Rachel Day, Galen Dresser, Sean Gorman, Jonathan Han
You can see the winners at the IoPP's 2015 AmeriStar Awards page.
Sign up for the Packaging Digest News & Insights newsletter.
You May Also Like
---