Celebrities design 7UP Retro packages
Celebrities design 7UP Retro packages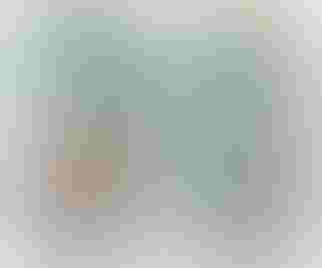 Celebrities design 7UP Retro packages
7UP taps into its roots as The Uncola to launch 7UP Retro—the crisp, clean taste of 7UP made with real sugar—with nostalgia packaging designed by "The Celebrity Apprentice" finalists, Marlee Matlin and John Rich.
The packaging designs, which served as part of the finalists' final task on the show, celebrate the 7UP brand's heritage from the colorful decades of the 1970s and 1980s, and are available nationwide for a limited time only. 7UP will also donate $50,000 to each of the finalists' charities. Matlin is competing for the Starkey Hearing Foundation and Rich is supporting St. Jude Children's Research Hospital. 

For the final task of this season's "The Celebrity Apprentice," Matlin and Rich worked alongside a team of former opponents to develop creative brand packaging and an in-store marketing campaign inspired by the 1970s and 1980s for 7UP Retro. Finalists were given authentic 7UP logos from the 1970s and the 1980s and the rest was a blank slate for them to use their imaginations. The finalists were also challenged to produce a 30-second TV commercial to promote the new designs and tasked to plan a star-studded launch event to introduce 7UP Retro to the brand's bottlers, retail partners and fans. 

"As 7UP has evolved over the years, we've always stayed true to our roots as The Uncola," says Jim Trebilcock, evp of marketing for Dr Pepper Snapple Group. "We're excited to partner with 'The Celebrity Apprentice' to see what this year's contestants can bring to a brand that has been a great-tasting part of Americana for more than eight decades." 

Matlin, an Oscar-winning actress and decorated spokesperson for the hearing impaired is competing on behalf of the Starkey Hearing Foundation, and created her vision of 7UP Retro through the lens of the glamorous 1970s. Her creative marketing campaign features a flashy disco-ball can design, a TV spot with a cameo from 1970s 7UP ad icon, Geoffrey Holder and a launch event with an exciting performance by the Harlem Globetrotters. 

"The Starkey Hearing Foundation is close to my heart," says Marlee Matlin. "I'm grateful to 7UP for the donation to my charity and look forward to seeing my packaging design in-stores nationwide. It was fun to flashback to the 1970s for this task." 

Award-winning singer, songwriter and producer, John Rich, created a campaign inspired by the 1980s. Rich, who competed on behalf of St. Jude Children's Research Hospital, developed eye-popping packaging with bold zebra stripes, a unique 30 second commercial featuring Dee Snider from Twisted Sister and hosted a 1980s-themed launch event with a special performance by Def Leppard. 

"I'm looking forward to toasting the end of a great season with 7UP," says Rich. "We've been able to raise a record amount for St. Jude Children's Research Hospital, and it's great to add such a significant donation to the funds that will help St. Jude carry out its mission." 

In its new packaging, 7UP Retro will be made with real sugar to celebrate the brand's heritage and crisp, clean lemon-lime taste that has set the drink apart for decades. The brand has also released limited-edition six-packs of 7UP Retro in green glass bottles at select retail locations. For a list of participating retailers, visit www.7UP.com.
Source: 7UP
.
Sign up for the Packaging Digest News & Insights newsletter.
You May Also Like
---