Chicken packaging bears humane certification label
Chicken packaging bears humane certification label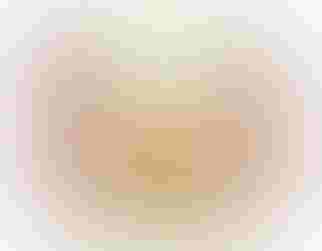 Just BARE humane-certified chicken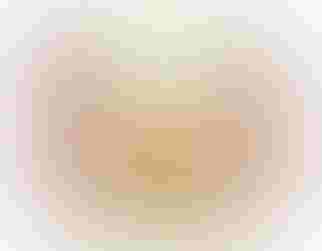 Just BARE humane-certified chicken
In October 2011, Just BARE Chicken passed the rigorous American Humane Certified (AHC) standards for the raising and handling of farm animals, joining the list of
American Humane Association (AHA)
certified producers. Beginning this month, the American Humane Certified seal will start appearing on labels of the Just BARE line of fresh, all natural chicken. The line consists of hand-trimmed boneless, skinless chicken breast fillets; breast tenders; boneless, skinless chicken thighs; drumsticks; and whole chicken.
The decision to become certified was made in direct response to consumers' desire for increased transparency. Julie Berling, director of brand advocacy and marketing for Just BARE, explains, "More and more, consumers are looking for brands that can prove their claims and are willing to open their operations up to third-party audit and review. In fact, verification of animal welfare was rated very/extremely important by 91 percent of the brand's target consumers."
The American Humane Certified seal signifies that an independent, third-party audit verified Just BARE's animal care, handling and processing practices met or exceeded the more than 200 rigorous requirements of the American Humane Association. The American Humane Certified Farm Program was the nation's first third-party audit program for farm animal welfare, and is presently one of the fastest-growing. It is based on the accepted values of the Five Freedoms created by Farm Animal Welfare Council (FAWC) and adopted by the Royal Society for the Prevention of Cruelty to Animals (RSPCA), as well as input from animal science experts, veterinarians and other animal husbandry specialists.
American Humane Certification is built around a comprehensive set of science-based standards and sound research. Its standards are reviewed regularly by the American Humane Certified Scientific Advisory Committee, which considers legislation, government welfare codes, scientific research, veterinarian advice, recommendations of the FAWC, and the practical experience of the farming community.
"Only a few small changes were required for the brand to achieve certification," said Berling. "This came as no surprise, since the respectful care and handling of our chickens has been a priority for our company since it was founded in 1926." She continues, "For us, the real benefit of Just BARE becoming an American Humane Certified brand is the access to expert research on animal welfare and the added consumer trust and confidence third-party certification provides."
In a 2010 survey of about 200 consumers, nearly two out of three said they placed a high level of trust in third-party animal welfare certification as long as it was done by a recognized and reputable association. And the AHA meets that criterion. Since its start in 1877, it has been at the forefront of nearly every major advance in the care and protection of animals.
"We're pleased to add Just BARE to our roster of American Humane Certified brands," says Kathi Brock, senior director of the American Humane Association's Farm Animal Program. "Just BARE chicken represents a higher standard of premium, natural chicken, with a demonstrated commitment to the welfare of animals and that of the planet."
The chickens raised for Just BARE are never given hormones, antibiotics or animal by-products. Additionally, there are no unwanted solutions, additives, binding agents or preservatives added. It's 100 percent all natural chicken and nothing else. The chickens are vegetable and grain fed and raised cage-free by independent, local family farmers in Minnesota. And every package is traceable to the family farm where the chicken was raised by entering the Family Farm Code on the outside of the package on the brand's website at JustBareChicken.com.
Source: Just BARE
.
Sign up for the Packaging Digest News & Insights newsletter.
You May Also Like
---