Coca-Cola unveils new 90-Calorie mini Can
Coca-Cola unveils new 90-Calorie mini Can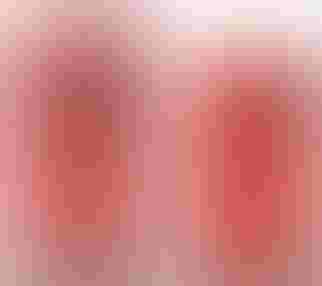 A little happiness in a stylish new package is coming soon to your refrigerator. Coca-Cola has introduced a new 90-calorie mini can to give consumers a better way to manage their calories.
"As the world's largest beverage company, we take seriously the need to help consumers balance calories consumed with calories expended," said Sandy Douglas, president, Coca-Cola North America. "The Coca-Cola mini can innovation reinforces the Company's support for healthy, active lifestyles."
The 7.5-fluid ounce mini can carries the distinct Coca-Cola contour-shaped bottle image in white with a red background. Additional brands that also will feature the sleek mini can packaging include: Sprite, Fanta Orange, Cherry Coca-Cola and Barq's Root Beer. It will be sold in eight-packs.
Consumers in Washington, D.C. and New York City will get a first glimpse of the 90-calorie sleek mini can when it debuts in December. The rollout will expand to the rest of the country and be well underway by March 2010.
"The Coca-Cola mini can is a great option for smaller thirst occasions, and for calorie-conscious consumers," said Hendrik Steckhan, president and general manager, Sparkling Beverages, Coca-Cola North America. "Our new sleek mini can supports the idea of moderation and offers people yet another way to enjoy their favorite Coca-Cola beverage."
The package introduction comes in the wake of a recent global commitment from Coca-Cola to put calories front-of-package on nearly all its products. Coca-Cola also recently announced a new partnership with the Healthy Weight Commitment Foundation, which advocates a common-sense approach to helping reduce obesity by 2015. A core objective of the group is to remind consumers that achieving and maintaining a healthy weight is about balancing the calories consumed in a sensible diet with calories expended through physical activity.
"Research shows that calories count when trying to lose or maintain weight, so this 90-calorie mini can is another way for people who love Coca-Cola to get the taste they enjoy while managing their calories – taste, refreshment and hydration all in one can," said Dr. Rhona Applebaum, chief scientific and regulatory officer, The Coca-Cola Company.
SOURCE: The Coca-Cola Company
Sign up for the Packaging Digest News & Insights newsletter.
You May Also Like
---