Consumers flip over new sugar container
Consumers flip over new sugar container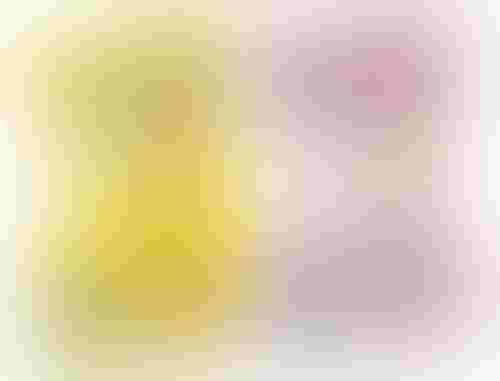 Domino C&H canisters
Domino Sugar and C&H Sugar will soon be available in a new, attractive and easy-to-use flip-top dispenser, featuring Quick Dissolve Sugar and Pourable Brown Sugar.
Domino Foods Inc., a leader in the sugar category, has previously been credited with introducing the Domino Sugar 4-lb canister into the marketplace. By mid-November 2013, the new flip-top package redesign, which is aesthetically appealing as well as ergonomically designed to fit easily into a consumer's hand, will be launching in retailers around the country.
Initially, the design objective of the project was to leverage core brand equity and to improve the consumer's usage experience through a package redesign. It was discovered during research that there was an opportunity for a package specifically designed for tabletop usage that would eliminate the need to refill a sugar bowl from a larger package. Once it was determined that the package needed to fit comfortably in the hand, sit on the table, and easily dispense and pour, the new form began to take shape. The willowy canister embraces the original product proposition for a custom-designed structural form that is easy-to-use, highly functional and elegantly styled to fit in with any kitchen décor.
"As we continue to focus on the needs of our consumers, we are certain that these well-designed bottles are a convenient and attractive sweetener solution," explains Domino Foods president/CEO Brian O'Malley. "The tall and graceful shape fits securely in the hand, allowing the consumer to easily open and dispense the sugar directly onto their food or into drinks, without needing the help of an additional spoon. In addition, the patent-pending flip-top lid snaps shut, preserving the freshness of this trusted product."
The flip-top packaging enhances the consumer experience for two existing products that consumers have enjoyed using to sweeten their foods and beverages. Domino and C&H Superfine Sugar (currently available in paperboard cartons) will be renamed Quick Dissolve Sugar to highlight that it is finer than traditional granulated sugar and rapidly blends in to sweeten hot or cold beverages. In the eastern U.S., Domino Brownulated Light Brown Sugar (now available in a resealable pouch) will now be called Pourable Light Brown Sugar, to clearly communicate that it is a free-flowing brown sugar that does not clump or harden. This product will be introduced for the first time into the Western U.S. as C&H Pourable Golden Brown Sugar in the flip-top container.
"I am certain the marriage of these iconic brands with such exceptional products and this premium packaging will have consumers delighted with the new user experience. Our expectations are that the new sugar package will become a part of morning breakfast routines and family meals, and be displayed proudly when entertaining, as it is truly a 'table-worthy' offering," explains Mr. O'Malley.
Source: Domino Foods Inc. 
.
Sign up for the Packaging Digest News & Insights newsletter.
You May Also Like
---