Contest seeks new packaged food ideas
Contest seeks new packaged food ideas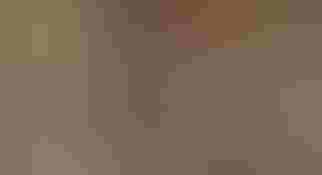 Blue Ridge Food Ventures products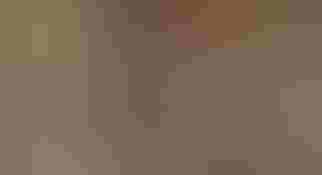 Blue Ridge Food Ventures products
Blue Ridge Food Ventures has been helping small N.C. food businesses manufacture their products for several years. Now it is going one step further by helping entrepreneurs develop products.
Based in Asheville, Blue Ridge Food Ventures is holding The Big Tasty contest that offers a $10,000 package of cash and business support to the best idea for a small N.C. food business.
"Our mission is to support development of food businesses and create jobs. So this is really in line with that," said Mary Lou Surgi, executive director of Blue Ridge Food Ventures.
Blue Ridge is a program of AdvantageWest, an economic-development group for 23 counties in Western North Carolina. Blue Ridge, founded in 2005, operates with grants from the Golden LEAF Foundation, the N.C. Tobacco Trust Foundation Commission, the Z. Smith Reynolds Foundation and others. Its mission is to act as a business incubator for farmers and food entrepreneurs.
So far, Blue Ridge has fulfilled that mission primarily by operating an 11,000-square-foot commercial kitchen and manufacturing space. Small food businesses that lack their own facilities can rent space from Blue Ridge to make their products in a space inspected and approved by the N.C. Department of Agriculture and the Buncombe County Health Department.
About 60 businesses use the facility each year. Companies using the space include the makers of Lusty Monk mustard, Carolina Pig Polish barbecue sauce and UliMana raw and organic chocolate truffles. Blue Ridge also has started selling holiday gift boxes that allow people to sample a selection of these N.C. products.
The deadline for The Big Tasty is Oct. 15, and the contest is open to all N.C. residents. A few products are ineligible, because of regulatory limitations. Those include packaged meat, dairy, low-acid foods, and any products containing more than 0.5 percent alcohol.
The contest costs $10 to enter, and contestants merely need to explain, illustrate or otherwise introduce the idea. "You don't even have to submit a product now," Surgi said.
Services also are eligible. "It could be a unique home-delivery service, where someone gathers local food products from different producers," Surgi said.
Semifinalists will be selected Nov. 1. That will begin a process that will extend through the winter.
During that time, the semifinalists will receive coaching to develop their products.
"We're not after a bottle or jar of something. We're after a whole business concept," Surgi said. "We want something tasty, but it also has to be a viable business."
The winner, to be announced in April, will receive $2,500 in cash and 100 free hours at Blue Ridge Food Ventures. Two runners-up each will receive $1,000 and 50 free hours.
All winners also will receive a free Foundations of Business Planning course from Mountain BizWorks, an Asheville agency that helps small businesses.
"It takes at least a year for most people to develop the product into a business," Surgi said. "There's product testing, market testing. There's designing the packaging and labels. There's learning the rules and regulations."
The contest is supported by a grant from the N.C. Tobacco Trust Fund Commission. If the contest is successful and funding is available in the future, Surgi hopes to repeat it.
"North Carolina is developing a reputation for being a hotbed for local foods," Surgi said. "This is just another piece of that energy and economic development."

Source: Blue Ridge Food Ventures via Winston-Salem Journal
.
Sign up for the Packaging Digest News & Insights newsletter.
You May Also Like
---