Curved corrugated creates captivating containers
Curved corrugated creates captivating containers
Could cutting corners be a good thing? It is when it means you can reduce the weight of packaging by about 30% without jeopardizing product protection. The new Arcwise round corrugated board lets brands do that while also boosting retail eye appeal with unusual shapes and unique designs.
"Surveys show that we generally prefer rounded shapes to angular ones," says Rickard Hägglund, business manager for Arcwise, a unit of SCA Forest Products AB. "Round packaging is eye-catching and attracts consumer attention in the retail environment."
However, while the corners are curved rather than at 90 degrees, the otherwise flat panels still offer good billboard presence on shelves—including seamless continuation of graphics around the curve—as well as cube efficiency for shipping and storage.
The 30% reduction comes from the added rigidity of the curved corrugated, meaning you can use less material to get the required product protection. According to the company, "At targeted strength and stability values, up to 30% material savings are possible. The rigidity is an inherent property of curved shaped objects."
A whitepaper on the Arcwise website contains load strength data of boxes with rounded corners versus right-angled corners.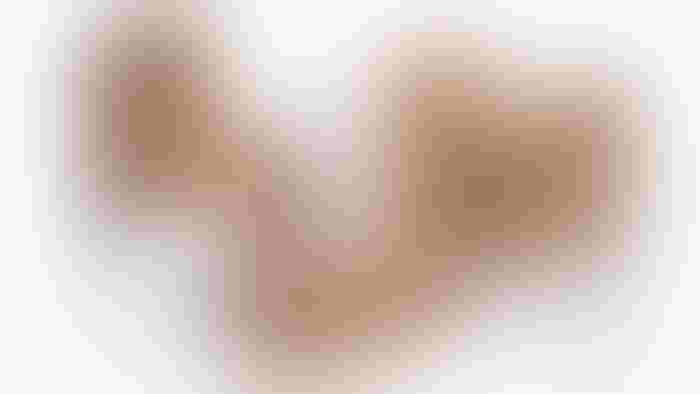 Arcwise is suitable for retail-ready, consumer, transport and display packaging. It's made in existing corrugated board manufacturing plants, shipped flat to brand owners for efficient shipping and filled on typical the erecting/loading systems for many applications (such as trays and wraparound packaging). However, the company admits that some machinery adjustments may be needed depending on the application and the existing system.
"The technique opens up totally new possibilities for packaging designs that are attractive to customers and consumers," says Hägglund.
Niclas Nilsson, CEO of VASA Brewery and an Arcwise customer, agrees, "A great thing about Arcwise is that we can introduce a breakthrough packaging design without specific investment costs and, since the material can be manufactured on a conventional corrugated machine, we see that sourcing is not an issue."
Arcwise also offers prototyping and design workshops to help create effective packaging designs with curved shapes. It also provides erecting and filling support, as well as material optimization assistance.
The Arcwise technique is available to packaging manufacturers under license and production facilities must undergo certification to assure the quality of production meets the Arcwise requirements.
____________________________________________________________________________________
See a host of new ideas in packaging machinery, materials and more at EastPack 2016, June 14-16, in New York City.
____________________________________________________________________________________
Sign up for the Packaging Digest News & Insights newsletter.
You May Also Like
---