DESIGN BLOG LOG:  LED packaging
DESIGN BLOG LOG:  LED packaging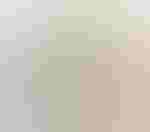 Student packaging
Redesigning LED Packaging is Bryant Lee's Senior Thesis at the School of Art & Design at the University of Michigan. The project focuses on thinking about the box, outside of the box, and inside of the box.
"The purpose of my project is to bring awareness to socially responsible LED packaging." Lee tells the people at the Dieline, a packaging blog where you can see more images that show the efficiency of Lee's packaging design. "Current packaging does not maximize sustainable materials or construction, while also failing to clearly convey information. To solve these shortcomings, this packaging uses only post-consumer recycled paper, promotes recycling old bulbs, and supplies the consumer with updated information through modern graphic design."
Bryant also focused on the supporting structure of the design as well as the exterior structure. Many prototype were created using Adobe Illustrator to create the template and the university's laser cutter to build the structure he needed. Resulting in a octagonal collapsing structure you see here.
Sign up for the Packaging Digest News & Insights newsletter.
You May Also Like
---