Diet Coke packaging promotes heart health
Diet Coke packaging promotes heart health
Diet Coke Heart Truth cans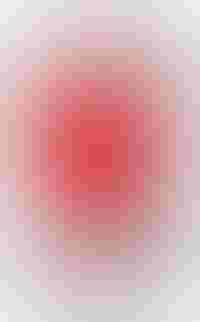 Diet Coke Heart Truth cans
"Showing a little heart" never goes out of style. That's why actress Minka Kelly and iconic fashion designer Diane von Furstenberg are teaming up with Diet Coke and the National Heart, Lung, and Blood Institute's (NHLBI) The Heart Truth campaign. The goal: to raise awareness of women's heart health educational programs. Five lucky Diet Coke fans will join these women for the star-studded Red Dress Collection Fashion Show on February 8, which kicks-off New York Fashion Week.
This year marks the fifth year Diet Coke will play an active role in The Heart Truth campaign. Diet Coke is taking its efforts online, on packaging and on the runway to call attention to women's heart health educational programs. Minka Kelly will join Diet Coke and walk the Red Dress runway in a custom Diane von Furstenberg dress.
Diet Coke fans walked their own virtual runway by using their social networks to "show their hearts" for the cause and entering to win a chance to attend the annual Red Dress Collection Fashion Show. Using the hashtag "#ShowYourHeart," people shared photos of themselves wearing red via Twitter, Tumblr and Instagram. The entries were judged, and the five best photos were selected. Minka Kelly then judged the five winning photos to choose one grand prize winner, who received a shopping spree with a style expert. All five winners will be attending this week's event.
"I loved the creativity the winners showed in their photos, and now I can't wait to show off Ms. von Furstenberg's creation and raise awareness at the Red Dress Collection Fashion Show," said Minka Kelly. "Heart health is important for women of every age, and it's up to each of us to help spread the word to the women we love."
In addition to the dress Minka Kelly will be wearing in the Fashion Show, Diane von Furstenberg created a limited-edition collection of Diet Coke aluminum bottles featuring her iconic prints. The bottles will be sold in select Diane von Furstenberg stores in New York and on the designer's website during the month of February. Proceeds from the bottle sales will benefit the Foundation for the National Institutes of Health (FNIH), in support of The Heart Truth and women's heart health research and educational programs.
The Heart Truth supporters can also help raise funds for the cause by "donating a tweet." For each person who re-tweets Diet Coke's The Heart Truth post on February 8, Diet Coke will donate $1 to the FNIH, up to $100,000.
Throughout the month of February, Diet Coke drinkers also will be treated to special packaging featuring the now familiar stick figure painting a large, red heart. Additionally, more than six billion packages of Diet Coke will feature The Heart Truth logo throughout the year.
"For five years, Diet Coke has been a passionate supporter of The Heart Truth and its efforts to raise awareness about the importance of heart health," said William White, Brand Director, Diet Coke North America. "While we've shared this vital message with millions of people through our partnership with the NHLBI, we'll reach even more this year with creative online programs, in-store activations and eye-catching packaging."
Through successful heart health educational programs and with the support of scores of people dedicated to the cause, including Diet Coke fans, awareness of heart disease among women has nearly doubled in the last 12 years. More than half (54%) of women recognize that heart disease is the leading cause of death for women in the United States, up from 30 percent in 1997.*
Diet Coke is activating national heart health programs with key retail and restaurant customers across the nation, including SUBWAY Restaurants. Together with Diet Coke, SUBWAY will donate $50,000 toward heart health education and research programs. SUBWAY fans can also help trigger an additional $50,000 for the cause. For every fan who uploads their own photo using the hashtag "#SUBWAYHeartTruth" from now until February 29, a $1 donation will be made to the FNIH, up to $50,000. The SUBWAY restaurant chain, is ranked "number one" by consumers in the Zagat Fast Food Survey in the "Healthy Options" category and their FRESH FIT menu options include sandwiches and salads containing 6 grams of fat or less and "better for you" sides and drinks, such as yogurt, apple slices, low-fat milk, bottled water and sparkling beverages.

The Heart Truth is also supported by advertising and digital initiatives. Diet Coke's support of The Heart Truth is another expression of Coca-Cola's Live Positively commitment to encourage active, healthy lifestyles in the lives of people and communities.
Source: The Coca-Cola Co.
.
Sign up for the Packaging Digest News & Insights newsletter.
You May Also Like
---