Earthly rewards
Earthly rewards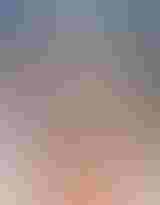 PD1107_WebCover
Representing breakthrough developments from brand giants such as Coca Cola, Intel, GlaxoSmithKline and Heinz, the 23rd DuPont Awards for Packaging Innovation showcases applications, technologies and teams around the globe. 

"The nominees and winners this year show how sustainability considerations are driving innovation," says Shanna Moore, global director, sustainability--DuPont Packaging & Industrial Polymers. "We see how sustainability takes many shapes-ranging from use of organic or renewably sourced materials to the relentless drive to reduce waste and weight."

These trends bear out in the results of a recent DuPont global survey of packaging professionals which found sustainability as the top challenge facing the industry, closely followed by cost concerns.
Judging was done by an independent, international jury panel lead by John Bernardo, principal, Sustainable Innovations LLC. The other judges were Alvaro Azanha, packaging technology director, Brasil Foods, Brazil; Dr. Martin Berlekamp, director of PET technology, Klöckner Pentaplast GmbH & Co. KG, Germany; Jane Bickerstaffe, director of Industry Council for Packaging and the Environment (INCPEN) , UK; Ronald De Vlam, partner at Webb de Vlam, USA; Geoff Giddens, food packaging associate director, Pepsico China; Jim Hanna, director, environmental impact, Starbucks Coffee Co., USA; Mike Heldman, marketing manager - products and innovation, International Paper, coated paperboard business, USA; Amanda Holder, sustainable packaging and resin supervisor, Berry Plastics, USA; Louis Lindenberg, packaging capability director, global design and sustainability, Unilever, UK; and Amit Ray, president and CEO, Flexible Packaging Division, Uflex Limited, India. 

DuPont sponsors the packaging awards program as a means to recognize how collaboration throughout the value chain can bring cost-effective innovation to the market to help solve important problems. The educational component of the program provides learnings and insights to packaging professionals.

This year's expert jury panel evaluated more than 200 entries from around the world and awarded two diamond winners, six gold winners and eight silver winners. Bernardo remarks: "Nearly all of the winning innovations related to reducing waste in the system," notes Bernardo. "The jury could see a much deeper consideration of sustainability concerns, starting with responsible sourcing, thoughtful package design, all the way to end of life factors."

Here are the 16 winners. 
Diamond winners
DuPont gives Diamond Awards only to those companies that demonstrate extraordinary levels of innovation, commitment to the principles of sustainability and cost/waste reduction. Of this year's 200-plus applicants from around the world, only two were chosen to receive this honor.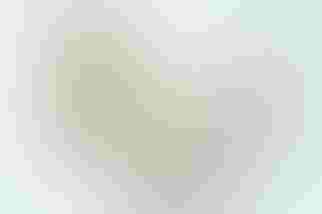 EcoCradle
Protective packaging concept rooted in nature
Ecovative Design
The idea for EcoCradle, the all natural protective secondary packaging used by Steelcase Inc. for its Currency ready-to-assemble laminate products, literally comes from the forest. "EcoCradle was invented by two students--Eben Bayer and Gavin McIntyre--in a class called Inventor Studio at RPI [Rensselaer Polytechnic Institute] and they were inspired by seeing mycelium in nature, binding wood chips together on the forest floor," says Sam Harrington, environmental director for Ecovative Design LLC, which grows and processes the packaging. "They were hiking around and saw mycelia, which is sort of like mushroom roots, and these thin white strands were essentially gluing the forest floor together. They realized that mushrooms just aren't for food and medicine and drugs. This whole other kingdom of biology came make some really remarkable materials."

Mycelium commonly is referred to as mushroom roots as the mass of interwoven filamentous hyphae is the vegetative body of a fungus and a mushroom is the fruiting body of the fungus. EcoCradle is grown from mycelia and regionally sourced agricultural byproducts, including cotton burrs and oat hulls. Completely composed of ultra-rapid renewable resources and home compostable, the formulation of EcoCradle that won this award, according to Harrington, also is cost-effective. 

"It's definitely not expensive," he remarks. "For customers such as Steelcase, which is the company this specific packaging was made for, we're matching the costs that they were paying for expanded PP. "

The very nature of the protective packaging helps control its manufacturing costs. "It's really a radically different manufacturing process and radically different material than the foams that we're competing against," Harrington remarks. "Unlike Sytrofoam and EPP foam that start from fossil fuels, natural gas or oil, EcoCradle starts with agricultural byproducts. In this case, we're using cotton-gin trash. This is actually a low-value waste product. You can't feed it to cows; you can't really burn it for energy; normally, it would just be thrown back on the field, so we're upcycling that into a higher value product.

"Then, the manufacturing is really low energy," he adds. "The magic is that the mycelia-these mushroom roots-are self assembling--so most of our manufacturing is done automatically by the mycelia. There's some energy involved but it's far less energy to produce synthetic foams. It [mycelia] grows in the dark, so it doesn't need any light. We've got lights in the warehouse for the people not the mycelia."

Harrington says the main uses of energy in the manufacturing process come from a pasteurization process that "kills any bacteria or mold spores that might come in off the farm," a material drying process and a final heat-treating process that stops the packaging from growing. 

In addition to leaving a smaller ecological footprint, the EcoCradle made for Steelcase also helps sustain local farmers. "I was at the Beltway Cotton Conference a few months ago, and the cotton industry is extremely excited about this because all their efforts have been really for their cotton fiber," Harrington comments. "Now, they're realizing that there are some exciting new markets for the rest of the plant."
He adds that the EcoCradle manufacturing process can include a range of agricultural feedstocks. "If you're manufacturing in Texas, it could be cotton gin trash or rice husks," Harrington exclaims. "If you're manufacturing in Northeast, it might be oat hulls or buckwheat hulls. You can find feedstocks all over the world that work."

The challenge is collecting these byproducts. 

"In some cases, like the cotton gin trash, it's already out of the cotton gin so it's already collected," he adds. "For other agricultural byproducts, we've found that they work great but there isn't a collection system sent up, yet. In the future, there might be a whole new market." 

To capitalize on this future, Ecovative plans to build a larger manufacturing facility in upstate NY. The company currently is located on Green Island, NY, which enables Ecovative to use carbon-free, hydro-electric energy to power any manufacturing not automatically done by those mushroom roots.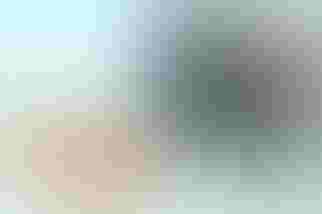 ProGlide Global Surfer Packaging System
Pulp tray pushes fiber packaging boundaries
The Procter & Gamble Co.; BeGreen Packaging LLC
Gillette moves away from a clamshell approach and opts instead for a formable pulp tray made of multiple, rapidly renewable fibers, including bamboo and bulrush, for the launch of its new Fusion ProGlide razors. This new package pushed the boundaries of pulp trays, reducing both cost and material weight. Additionally, it is much easier to open, making it popular with consumers. The graphics strongly reinforce the product's brand identity and support shelf appeal.
Aligning with Procter & Gamble's (P&G) long-term goals in environmental sustainability, the package redesign utilizes BeGreen Packaging LLC's fiber-based material. The package resulted in a 79 percent reduction in plastics, a 17 percent reduction in gross weight, and a 16 percent improvement in pallet density; all of which was achieved without any cost increase or detriment to the aesthetics of the package. 

"At Procter & Gamble, we think sustainability is important," Damon Jones, global communications director for male grooming products at P&G, remarks, "so much so that we actually revised our company's statement of purpose to have a very deliberate callout for sustainability. When we talk about providing products of superior quality and value, we include the phrase, 'both now and for generations to come.' It seems like a very small statement, but it actually something that we take quite seriously-making sure that we look at everything we do as part of our sustainability framework."

When the company was readying for its launch of the Pro Glide razors for the Fusion product line, P&G re-examined its packaging to capitalize on advancements in sustainable packaging technologies and processes. 

To extend the sustainability attributes of the Fusion razors, Michael Marcinkowski began to investigate different sustainable packaging options along with what Jones calls an "integrated technical community.

"Mike was the lead, principal engineer," Jones explains. "We always have one individual who champions a project and really pulls it all together. And, we try to bring as many different points of views to the table very early on in the process. We like to work across an integrated technical community meaning that we have people who work in R&D, who actually work on the functionality of product, people who work in our engineering department, people who work in our packaging development division all the way through to manufacturing and marketing, all together collaborating on the product and the project."

"This was a brand new product launch for us-the Fusion ProGlide family," Marcinkowski explains. "We took a huge risk, going out with this type of a pack on a brand new multi-million dollar launch product." 

His team looked at several fiber tray technologies, including those that used recycled paper, different versions of recycled pulp, before deciding on BeGreen's fiber tray technology.

While impressed by the package's sustainable attributes, P&G wanted a better performing package with more shelf impact. "We really pushed them into areas that they've never gone before when it comes to the design and manufacturing of that particular tray," Marcinkowski explains.

Be Green's lead engineer Shu Chen worked with P&G to create a packaging structure that would protect the razor throughout the shipping cycle and would stand up on shelf. "Through the work of Shu's team and the great team at Gillette, we were able to hit certain draft angles, develop an eco-friendly color technique and engineer how the lid would adhere to the flange of the tray," " Robert Richmond, chairman and president of manufacturing, BeGreen Packaging, LLC, remarks. 

Ron Blitzer, CEO and president of BeGreen Packaging LLC, adds: "The collaboration and transparency between our companies was absolutely extraordinary. I've been in business for 30 years with global giants, and I have never interacted with a group of people like this ever."

In addition to holding BeGreen to high standards for package development, P&G provided resources to help the packaging supplier reach those high standards. "They sent engineers in," Blitzer exclaims. "They sent people into our factories and our vendors, and helped us develop a lot of this."

All this was possible, Marcinkowski says, because of support from Gillette and P&G's upper management. "We had the support and power of a vp and a president," he remarks. 

With this support, P&G and BeGreen were able to complete the packaging design project and optimize the converter's package manufacturing plant in China in approximately six months. The new product and package has launched in the Europe, and as the companies build capacity, P&G plans to launch the Fusion ProGlide worldwide. 

In early June, BeGreen announced plans for a new manufacturing plant in Jasper County, SC. "This is America's time for manufacturing," says Blitzer. "The [fiber] sources are here; the low cost power is here; the technology is here; and with the price of oil and transportation getting higher daily, our customers are asking for U.S. production."

Richmond adds that the oil prices also are making their trays more affordable comparable. "Gillette was looking to be sustainable," he remarks. "Now with oil where it is, our trays are cheaper than the PET packaging that they were doing. So it's a win-win all around, it worked out perfectly." 
Gold winners
The following projects received gold awards for demonstrating excellence in two of the three evaluation categories: cost/waste reduction, innovation and sustainability.
A strong case for bag-in-box
Scholle Packaging; Shell Global Lubricants
Designed to help owners and operators of oil change facilities more efficiently store, manage and deliver Shell Global Lubricants' products to their customers' vehicles, the Ecobox bag-in-box system drains quickly, leaves minimal residual oil behind, requires less handling than quart bottles and offers big sustainability wins. The poly-nylon bag, which was developed by Scholle Packaging, results in 89 percent less landfill waste than the 24 plastic quart bottles that would otherwise carry the 6 gal of oil. 
Intel_CHF_4113

This is not the first time that Scholle and Shell Lubricants have looked at the bag-in-box concept for automotive lubricants. Approximately five years ago, Shell first attempted to introduce bag-in-box for automotive lubricants. "We were probably a little early in the game," Don Moser, lubricants marketing manager, North America, auto dealer and OEM, Shell, remarks. The company regrouped, listened to its installer customer base on their opinions of how to improve the packaging.

When Shell was ready to revisit the idea, it took that feedback and created a box that was more robust in materials and construction. "We felt it was critical that the product showed up in really great condition on the other end," Moser explains. "A lot of our customers direct-ship to their distribution facilities first. So this product may be handled or shipped four to five different time before it actually reaches the installer. And, the installer environment can be pretty harsh. Every day, the bays are cleaned. So there's moisture around." 

The new corrugated box is approximately 40 percent heavier than the previous case, which Moser says, offers the correct balance between rugged construction and easy teardown for recycling.

Shell also changed how the packages are decorated to enable just-in-time fulfillment for the 35 different SKUs. Each case is printed with information and branding elements common to all SKUs. All product specific information is carried on two labels: one placed on the top of the package and another on the front.
The company also employed a perforation scheme around the tap-application area, which prevents unsightly tearing of the box. The tap is Scholle Packaging's Maxiflow, a two-position turn tap that is designed for easy-on/easy-off gravity-flow dispensing with quick-connect hose options.

While Scholle Packaging provided the tap and bag, the company also played a role in the development of the box. Specifically, Stan Banas, senior package development specialist for Scholle, help designed the preliminary corrugated box and customer trials, in addition to coordinating internal lab testing. 

Rick Pindur, director of global equipment engineering, Scholle Packaging, modified Scholle's filling equipment to work with automotive lubricants. Neer Patel, customer business manager for Scholle, was lead coordinator between internal and external stakeholders and was responsible for project management.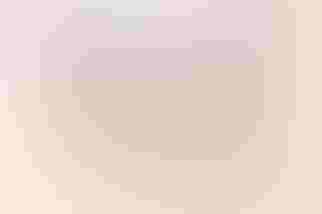 Airless Cosmetic Dispenser
Airless dispenser recycles beautifully
Aptargroup LLC
Composed of only one family of plastic-polyolefin-the Aptargroup LLC's Eden airless dispenser offers a high-performance pump mechanism that has no gasket and no metal spring. The company previously had developed several airless dispensers for the prestige market, and its French research and development team was familiar with the challenges of creating airless packaging for products in a variety of viscosities. Michael Hoer, strategic product manager for Eden, Aptar, notes that beauty product dispensers often rely on metal parts such as to help create the force usually necessary to draw the product up and out. Knowing that Eden was aimed at the large masstige market, Aptar wanted to avoid the use of stainless steel to make the package easier for consumers to recycle. "There was a lot of design work to create the shape and the geometry of the pump mechanism in Eden," he recalls. "The result is a very soft and smooth actuation, which we think is a real benefit for the consumer."

The design also reduced the number of package components. "In some cases, we have one components that's bi-injected that replaced three components in a standard pump," Des McEttrick, market development director, N.A. beauty, Aptar, explains. She also notes the wide-barrel, top-fill dispenser design makes the package easy to fill. 

"The customer has two parts-the top part and the bottom part," Hoer explains. "The piston is prepositioned inside. Our customers just fill the bottom part and snap on the top part."

In addition to a fast and easy filling process, Aptar conforms to Eco-Cert organic standards-making the airless dispenser a good fit for certified organic beauty brands.
Ironing board cover wraps itself in function, appeal
Household Essentials LLC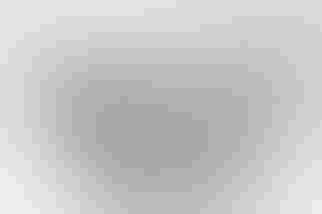 Ironing Board Cover and Pad Fold-into-Pocket Packaging
This ironing board cover-and-pouch concept creates a product that serves as its own packaging. Developed by Household Essentials LLC, the ironing board cover arrives at retailers folded within its own attached cloth pouch and surrounded by a recycled paperboard belly band. A sewn-in cloth hang-tag protrudes out from the band, holding the band in while offering retailers a convenient way to hang the product. To ensure the covers remains clean during retail display, the fabric is injected with a nanotech coating.
"Because the product would be the packaging, the ironing board cover is coated with NanoMax," Household Essentials president and CEO James Glenn explains. "This coating is injected into the cloth and uses nanotechnology to offer stain- and scorch-resistance."

By eliminating the outer package completely via this pouch approach, Household Essentials reduced the package weight by 14 percent. When Household Essentials first entered this project into the sustainability contest, the company estimated that the new packaging would eliminate approximately 375,000 lbs of PVC from going into landfills annually.

"Our business has grown since we sent our application [for the DuPont Awards]," Glenn comments. He projects that the business is up about 25 percent, which would result in the elimination of a half-million lbs of PVC from the landfills. 

Additionally, the smaller package size, being 35 percent smaller, reduces shipping costs and reduces retail display space by 30 percent. This approach yields a more upscale image and enhances shelf appeal to consumers who can touch and feel the product inside.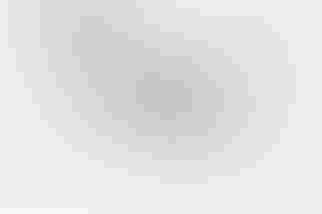 Katan-Ex Microlayer stretch film
Microlayer stretchwrap offers multiple benefits
Apeldoorn Flexible Packaging
;
Cloeren Inc.
Apeldoorn Flexible Packaging and Cloeren Inc. were recognized for their work in developing the Katan-Ex microlayer film. In developing the Katan-Ex microlayer stretch film, Apeldoorn Flexible Packaging used microlayer technology to design a stretch film with optimal properties for the beverage industry. The Katan-Ex microlayer film is designed to increase pallet stability at elevated temperatures, uses 30 percent less material per pallet and reduces damage products during transportation by 80 percent.
Thin film beautifully protects candies
Moneta S
Yango AL, developed by package printing company Moneta S, has enabled an Austrian chocolate to replace a 14 micron foil structure with 3 microns bi-oriented PP (BOPP) and 7 microns foil while attaining high-quality printing quality even when imaging on this extremely thin plastic film. 

Katarina Magyarova's, magister of Moneta S, led the development of the printing technology out of concern for the health of her nieces and nephews. 

"Because I work at a rotogravure printing company, I know the cons of methyl acetate based ink," she remarks. "The machines used to bunch wrap chocolates in rotogravure-printed packaging cannot fold specifically to avoid the printed area touching the chocolate. 

I wanted to invent something that will protect the consumer even if the printed side was covering the chocolate."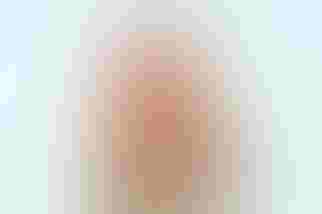 Thin film Yango AL

The new packaging would need to be multi-layered, using thin-gauge aluminum foil to protect the candies from contact with the printed BOPP layer, but it also needed to be thin enough to perform on confectioners' existing equipment and deliver perfectly dead folds that wouldn't self-release after wrapping. The problem, Magyarova, says is that most rotogravure presses require a minimum film thickness of 12 microns for BOPP. 

The Moneta S electrical team rebuilt the electrical components of its 8-color Cenrutti R940 rotogravure press so the machine would not roughly handle or stretch the material as the web moved between printing cylinders. The company's chemical engineers developed a lamination process that lowered the amount of wax applied to the thin BOPP film. Moneta S' senior manager in its mechanical division applied his knowledge of bunch wrapping operations from years working for Belgium chocolatiers to ensure the film would perform in Moneta S' customers' packaging lines. 

In addition to the food safety benefits that initiated this project and the sustainability benefits from the packaging reduction, Yango AL performed better for Moneta S' customer. "Aluminum is a fragile material that tears very easily," Magyarova explains. "This OPP layer brings strength to the packaging material. Our customers can optimize their machine running time by increasing the running speed without worry that the packaging will tear."

Yango Al's more robust construction also prevents the packaging from being scratched off during conveying. "If you look at chocolates that were wrapped in regular aluminum foil, you will see that every third or every tenth candy is scratched," Magyarova remarks. "This is because aluminum is a fragile material that scratches easily when it's conveyed. Our products travel very well on conveyors because its BOPP layer protects it from scratching. Our customers don't need to really worry about additional quality control at the end of a conveyor line because their packages won't get damaged from conveying." This, she says, proudly, "is an additional waste reduction" because Yango Al keeps less product as well as packaging from going to the landfill.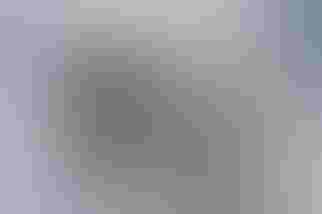 Agribusiness Virtuous Cycle
Yielding higher-value recycled products
Greif/Cimplast Embalagens
;
Cimflex
The Virtuous Cycle is a full cycle recycling system that helps prevent the reuse of spent agro-chemical packaging for inappropriate applications by farmers. This program was born when the Brazilian senator Jonas Pinheiro helped develop Federal Law 9.974, which regulates the collection and disposal of agrochemical containers and apportions responsibilities throughout the agricultural chain, to farmers, distributors, manufacturers and the government. To support this law, the Brazilian government created the National Institute for Processing Empty Containers also known as InpEV, to lead the scheme for disposal of empty containers. "Greif/Cimplast decided to create Cimflex in order to recycle the agrochemical bottles from the fields," Gustavo Melo, market intelligence manager for Greif Industrial Packaging--Brasil, recalls, "but we couldn't create a company just to be a part of the Virtuous Cycle if it didn't bring any money to the [parent] company. Avoiding the wrong use of the agrochemical packaging and supporting sustainability was our main drive, but we needed to have this part of the chain be profitable as well."

He adds that mixed streams of multilayer agrochemical packaging have been recycled before but only for manufacturing low value products. This, Melo argues, isn't the most sustainable way to run a business-especially a new business.

Instead Greif/Cimplast and Cimflex worked with DuPont on a recycling process using DuPont Fusabond, which bonds dissimilar polymers in the recycling process. It also is formulated to improve the impact resistance and surface finish of the spent packages. Fusabond enables Greif/Cimplast and Cimflex to turn the agrochemical packages into automotive lubricant bottles, rigid pipes and other high-value plastic products.

The process has helped Greif/Cimplast and Cimflex recycle more than 150,000 tons of empty agrochemical containers, saving about 374,000 barrels of crude oil and more than 160,000 tons of carbon dioxide equivalents.
Silver winners
Eight packaging projects were selected as silver winners on the merits of their breakthrough innovations.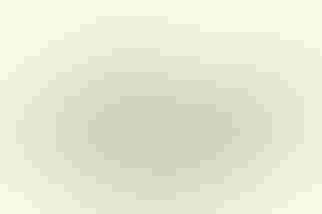 Sensodyne_4069
3-D graphics grace toothpaste box
GlaxoSmithKline Consumer Healthcare; API Laminates; Chesapeake Packaging; Blue Marlin
Created by GlaxoSmithKline Consumer Healthcare's global packaging team (PacXperience) and their collaborators, Sensodyne's new package design is the first oral health care brand to use Fresnel lens technology to create dramatic results. The combination of deep embossed Fresnel lens and positional control through the lamination process produces a 3-D effect.
Intel_CHF_4113
Cube-shaped cartons carries brand well
Intel Corp.
The smaller, cube-shaped Intel package uses less material and allows for easier transport and handling. The new packaging allowed Intel to eliminate the use of PVC inserts. Instead of PVC, thermoformed APET and corrugated fiberboard in a reduced package size deliver a substantial improvement in environmental impact for this high volume product line. The result? A 2.5-million-lb material reduction, reduced water consumption, and reduced greenhouse gas emissions. This package reduction also enabled a significant reduction in the number of vehicles required for transportation of raw materials and finished goods.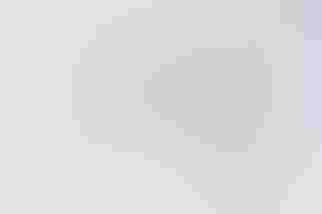 CocaCola_CHF_4134
Crushable bottles made from plant-based material
The Coca-Cola Co.
The Coca-Cola Co. has reduced the weight of its Lohas PET bottle by 40 percent, when compared to the Japanese beverage's previous packaging, while guaranteeing consumer usability. Comprised of 30 percent plant-based materials, the bottle is designed to easily twisted to a very small size. The crushed bottles reduce transportation costs to recyclers and improve transportation efficiency. It also supports the needs of the local market by reducing the volume of spent packaging that comes out of Japanese households.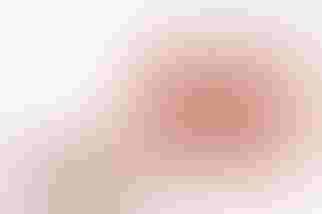 Heinz_CHF_4202
Dual-function ketchup packages
H.J. Heinz Co.
;
Multivac Co.
The dual-function package is a portable ketchup option for restaurant operators that offers better functionality for consumers by offering two different ways of use-tearing off the top or "cap" for squeezing or peeling off the lid for dipping. The Heinz Dip & Squeeze Ketchup package also provides three times more ketchup than standard 9-g sachets and uses less packaging, and leverages the Heinz Ketchup brand equity with a shape that mimics the iconic glass Heinz Ketchup bottle.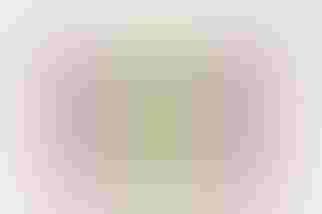 Plastipak_CHF_4239
Hot-fill method for specialized lightweight PET bottles
Plastipak Packaging; Tescor HR
Where hot fill usually requires thick-walled containers, the ThermoShape method enables packaging operations to fill lightweight bottles with negatively impacting the performance of the bottle or requiring vacuum panels. ThermoShape achieves this with a two-part system, that starts with bottles made using the ThermoShape hot-fill injection/blow-molding converting technology, then is paired with a filling process that includes a ThermoShape machine to reshape bottles just before labeling.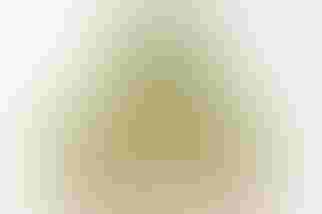 Stoneyfield_CHF_4254
PLA cups for yogurt
Stonyfield Farm
;
Clear Lam Packaging Inc.
;
Arcil
Overcoming technical challenges in material manufacturing and thermoforming, Stonyfield and Clear Lam broke significant barriers to use PLA in the dairy's high volume dairy application. The new form/fill/seal multipack yogurt cups are made of 93 percent PLA, a switch from polystyrene (HIPS). The PLA is made by Natureworks and results in 48 percent lower GHG emissions versus. HIPS while compression strength was increased by 15 to 20 percent, resulting in fewer damaged products during transit. Perfecseal_CHF_4296
Paneled packages ease removal of medical devices
Perfecseal, a Bemis Co.; Arthrex, Inc.
The Wire Coil Clamshell is a three-paneled, thermoformed package that is designed to allow medical personnel to easily remove and assemble suture passing wire. The design also eliminates the porous, heat-sealed lid and reduces overall manufacturing times and costs.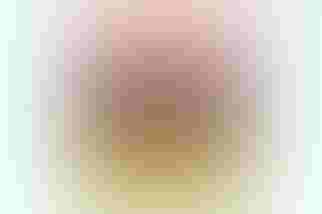 Positive_Pkg_CHF_4189
Thermoformed miniature bottles for single use
Positive Packaging Industries
Single-serve, miniature bottles made of flexible laminate, offer Nestle Maggi Arome seasoning liquid consumers, convenience, ease of use and affordability. The bottle-shaped packet leverages the brand's equity in India, and it enhances shelf appeal.
.
Sign up for the Packaging Digest News & Insights newsletter.
You May Also Like
---