Gauging private label packaging performance
Gauging private label packaging performance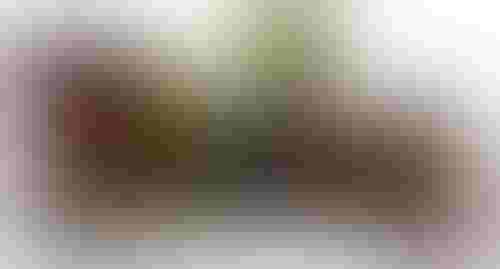 Loblaw private label products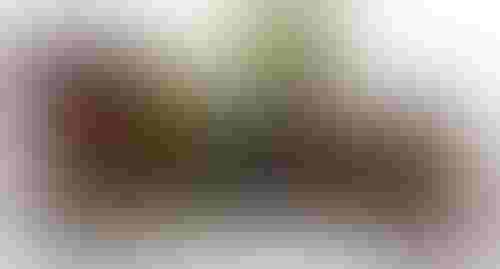 Loblaw private label products
The question private-label product managers continue to ask as they examine their products' performance and plan for the future: How well have PL products performed in today's highly competitive economy? The answer, it turns out, depends on who you ask.
Sources offering an upbeat outlook of the PL industry include the Private Label Manufacturers Assn.; in its 2011 Private Label Yearbook, the group reported PL brands in the U.S. have picked up by more than 2 percent and gained nearly 5 percent in drugstore chains. The Nielsen Co. reported PL sales hit an all-time high of $88.5 billion.
However, some sources are taking a darker view of the PL field. Ipsos Marketing has indicated that consumers' slipping perceptions of PL value, quality, flavor and other attributes could explain a decline in PL market share, while Symphony IRI Group's "Times and Trends" report indicates that dollar share growth among U.S. store-brand items is slowing, and unit share has declined.
Brian Sharoff, PLMA president, reports that while the PL industry might have its ups and fordowns, the long view of the industry strongly points to definite, solid growth.
"There's no question as to the growth of the industry," he says. "Major trends include segmentation of PL in the supermarket industry, which has resulted in upscale companies like Trader Joe's, Whole Foods, and several lower-strata chains like Aldi and Save-A-Lot making a push-all of these chains are very strong PL retailers. Large national retailers-such as Kroger, Walmart, Target, Costco-have committed themselves to larger market share. Mass merchandisers like Target and Walmart have moved into food as a major part of their offerings to the consumer. All of that is why we're upbeat about the market. "
Sharoff adds that national drugstore chains, such as CVS and Walgreens, have enjoyed favorable PL performance in their stores. Also, he states that to maintain an advantage in the PL market, retailers will have to keep competitive with rivals (regional and national) in terms of product assortment. "It's a question of survival," he says.
The Retail Systems Research (RSR) report "Getting it Right the First Time: Designing and Delivering Merchandise that Sells" indicates that while the PL industry has seen a number of challenges inhibiting growth, such as the recession and increased competition, the businesses that come out on top in the PL battle will be the ones that aggressively pursue growth and expansion of their PL offerings.
"Increasing the percentage of private label product has helped bolster gross margin," says Paula Rosenblum, managing partner with RSR.
Some retailers are looking to bolster their PL presence by unifying disparate PL offerings under a single identity. For example, Supervalu Inc. has consolidated its Jewel-Osco items and other PL units under the Essential Everyday label. The Minnesota-based retailer aims to supplant its store-name brands by February 2012 at all of its supermarket chains, which include Jewel, Albertsons and Cub Foods.
Supervalu's rebranding effort comes at the same time as similar moves by Sam's Club, Giant Food Stores and other retailers; such actions reflect a desire to recapture market share in the face of declining sales in some sectors, to give their PL products a unified look and to impart store-brand products with a more appealing, consumer-friendly look.
Other trends observed in the PL market, according to Rosenblum, include retailers' continued expansion of PL offerings, emphasis on value (that is offering high-quality product at a value price) and presenting PL items as "premium" brands.
PL versus branded products
For the most part, PL products have followed the lead of branded items, rather than forging new trails in terms of the product inside and the packaging outside. However, as large retailers such as Target and Supervalu expand the PL offerings on their shelves, PL's balance between imitation and innovation has been shifting.
"While PL products are often fast-followers to branded products, I believe this is changing," says Paul Crowe, vp of shopper and retail for Ipsos Marketing. "From my perspective, PL is still aggressively expanding, looking for additional categories to take over."
For PL products to succeed, Crowe says, they need to generate trial (which is relatively easy based on price), then deliver as promised when consumers take them home (which most do). He adds that PL items have the best chance of success in categories where branded manufacturers advertise little, or not at all. "If consumers are not reminded of the benefits of a specific brand, brand becomes increasingly less important," he says.
Walgreens Co.--a national retailer with a 50-year history of offering store-brand products--recently launched Nice!, a PL line that reaches across multiple departments in its retail locations. According to Maurice (Moe) Alkemade divisional vp of private brands, the Nice! PL line is a significant part of a larger effort to boost the retailer's image and presence.
"A few years ago we began the process of recreating our 'brand architecture,'" says Alkemade. The company examined its products, brands and designs, and considered how those items fit into Walgreens' future strategies; the firm then looked at reducing the number of brands offered, and weighed use of existing brands versus creating new properties.
"As a result, we decided early on that we would not use any existing brands to represent consumables and household," he says. "We used our consumers, along with our design agency, to explore other name options and fell upon Nice! The name translated into something with more character and was fun. Then we complemented the name with equally fun and unique packaging."
Packaging plays a vital part
"Packaging is an important part of PL success," says Crowe of Ipsos Marketing. "While they currently may not innovate as much as branded, they absolutely cannot disappoint."
Gill Aitchison, president of Global Shopper & Retail Research at Ipsos, states that as branded products have tended to lead the way in innovative packaging compared to PL counterparts, smart PL packaging design will take into account trends in branded packaging, including the trend toward more sustainable offerings.
"Reflecting the growing trend to reduce packaging or use environmentally friendly packaging to support the environment is the right way to move forward," he says.
Sensory Logic Inc. offers PL clients like Kroger a range of tools-usability tests, positioning statements and other services-to help gauge the effectiveness of a particular product and packaging design. Joseph Maus, communications specialist with Sensory Logic, states that the most important factor PL packaging design should communicate is quality, rather than affordability.
"Signal quality, always," he says. "No one likes to feel cheap. Don't let buyers think about the price or the deal because-in the end-you'll undercut any emotional connection."
Other crucial aspects of savvy packaging design, Maus says, are:
• Creative verbage: Rather than settling for a routine adjective to set yourself apart and come off as sincere to shoppers, use unusual adjectives to embody something that's unique.
• Color: Flashes of color on the box or pouch are highly effective in engaging customers.
• Accent: Find a central point to help impart the packaging with a clear, focused message.
• Clarity: Cluttered packaging design is a dealbreaker; instead, simplicity and elegance helps impart a positive message.
While a number of PL industry advisers hold a cautiously optimistic view of the private-label industry's outlook, store-brand experts like PLMA's Sharoff believe the best bet is on continued success.
"I have trouble thinking of any reason why the private-label market won't continue to be strong," he says.
Ipsos Marketing, 516-507-3515.
www.ipsos.com/marketing
Nielsen Co., 800-864-1224.
www.nielsen.com
Private Label Manufacturers Assn., 212-972-3131.
www.plma.com
Retail Systems Research (RSR), 305-757-1357.
www.retailsystemsresearch.com
Sensory Logic Inc., 651-224-7647.
sensorylogic.com
Symphony IRI Group, 312-726-1221.
symphonyiri.com
Loblaw launches choice gourmet brand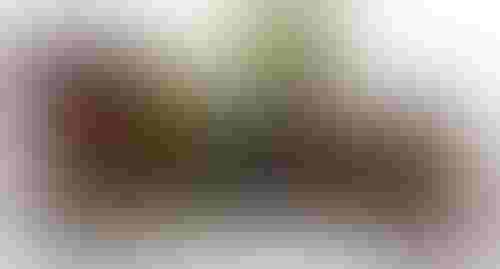 Loblaw private label products
With the popularity of cooking shows surging across North America, interest in high-end gourmet foods is growing. Seeking to capture the appetites and palates of these consumers, Loblaw has launched a line of upscale foods under its President's Choice brand. The "black label" packaging (see photo above) features a black background; large, brightly colored text; and striking, sepia-toned product photography, designed to impart a message of high quality. Items include Bacon Marmalade, Taste No. 5 Umami Paste, Cherry Shiraz Jelly, Fiorelli Pasta and Chermoula Bell Pepper Spread.
To give the President's Choice line a high-class introduction, Loblaw hosted an exclusive dinner party in September 2011. The event featured appearances by noted Toronto-area chefs, pastry chefs and culinary fans, and a local sommelier offered wine pairings for all the items on the tasting menu.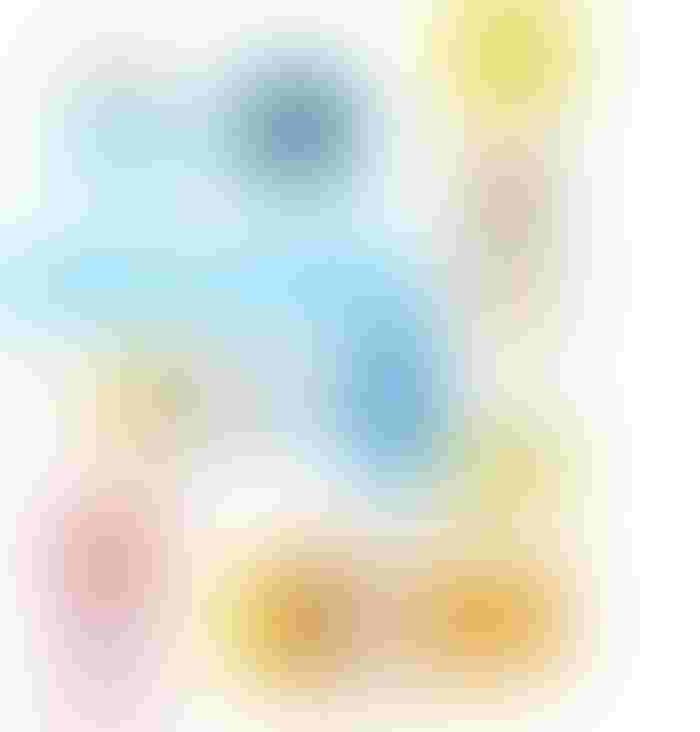 Walgreens Nice! private label
Walgreens makes nice with new PL line
In August 2011, Walgreens introduced the shopping public to Nice!, a store brand that reaches across the drugstore chain's multiple departments and features a fun, simple packaging design intended to encourage product trial among aisle-browsing customers.
The initial launch included 20 products, including tea, dried fruit, rice and macaroni and cheese. Ultimately Walgreens plans to have more than 400 grocery and household products in the line, offering them at prices about 30 percent lower than national brands. The company aims to phase out current store brands-including Café W, Deerfield Farms, W and others-and transition them to the Nice! line.
"With the launch of Nice!, we are streamlining our offering to make it even easier for customers to identify high-quality everyday essentials at a great value," says Joe Magnacca, Walgreens president of daily living products and solutions.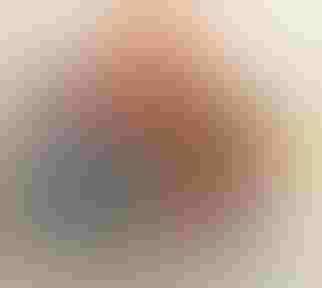 Safeway Open Nature PL products
Safeway line gets back to nature
Safeway's stores have enjoyed success in the private-label organics field with its O Organics products line, which includes 300 certified organic products and is the biggest selling organic line in the country. Now, with the launch of Open Nature, the company is seeking build upon its success with a line of natural food products, including meats, cereals, pastas and other foods.
Open Nature packaging innovates by touting all-natural ingredients and other healthful benefits (the meat is vegetarian-fed, free of antibiotics and contains no growth hormones, for example) right on the front of the label, as well as on the back of the container.
According to Safeway's vp of innovation and new product development, the Open Nature product and packaging design is geared toward meeting consumer demand for transparency and clarity in labeling and ingredients, and to clearly demonstrate to shoppers that the product is superior to products with packages that claim the contents are wholesome but aren't actually natural.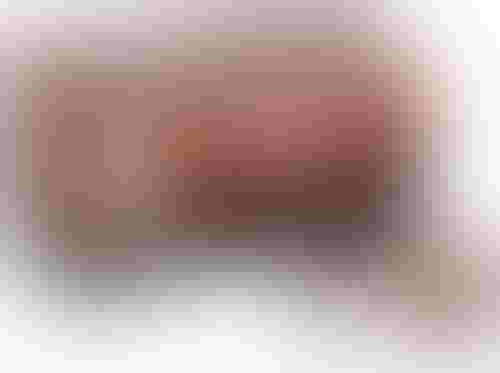 Dunkin private label K-Cups
Dunkin aims for single-serve success
Dunkin Brands bolstered its brew-at-home Dunkin Donuts coffee products sold in its retail stores with the August 2011 introduction of Keurig K-Cup single-serving units, available in five flavor varieties.
The K-cup packaging incorporates elements found on the company's other packaged-coffee items, such as swirls that evoke the steam from a fresh-brewed cup and the signature pink-and-orange colors. Back in February 2011, Dunkin Brands had joined forces with Green Mountain Coffee Roasters Inc., parent of Keurig (which enjoys approximately 80 percent of the single-serve coffee market). The current agreement between the two firms does not extend to selling the Dunkin' brand coffee cups at retail, outside of its own restaurants.
With the launch, the company got the jump on coffee powerhouse Starbucks, which geared towards rolling out its own PL K-Cups in its stores beginning this fall.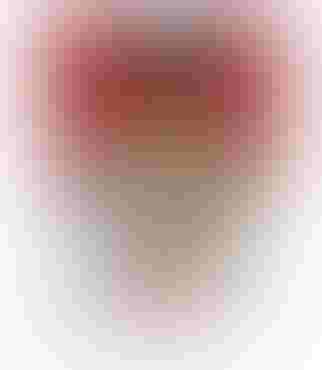 Supervalu
Supervalu brand brings PL together
In June 2011, Supervalu Inc. began collecting a number of its various private-label lines under a unified brand: Essential Everyday. Characterized by bright accent colors, quality product photography and the brand's black-and-white logo, the packaging aims to draw in customers, encourage trial and compete favorably with national-brand items on neighboring shelves.
The corporation intends to replace existing PL items with Essential Everyday-branded packaging in all of its stores-including Jewel, Cub Foods and Albertsons locations-by February 2012. The supplanting products, according to the company, will match or exceed their predecessors in quality and cost about 30 percent less than name-brand counterparts.
The initiative fits with Supervalu's strategy to draw more attention to its PL offerings (which are gaining favor with customers nationwide) and boost its profit margins in the face of increasing food costs.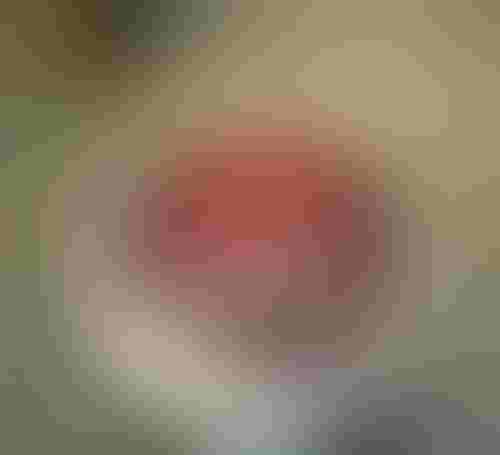 Sam
New Sam's Club PL offers high-end eats
In September 2011, Sam's Club warehouse stores expanded its range of private-label offerings with three new brands. The Artisan Fresh line-with packaging characterized by clear containers intended to entice customers with a peek at the high-quality products inside, and elegant labeling-consists of high-end prepared foods. Products under the Artisan Fresh label include pies, fresh breads, marinated meats and other dinner solutions. Sam's Club also introduced Daily Chef (a line of affordable food products) and Simply Right personal care and wellness products.
The three new PL brands are intended to complement the existing portfolio of Sam's Club's proprietary brands, such as Bakers & Chefs bakery items; alcoholic-beverage brands Calle Azul and Rue 33; and Member's Mark, which includes "everyday need" categories laundry care, paper products, trash bags and cleaning products.
.
Sign up for the Packaging Digest News & Insights newsletter.
You May Also Like
---