Girl Scouts update cookie packaging
Girl Scouts update cookie packaging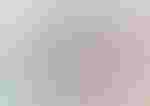 Cookie box
The Girl Scouts announced  that their cookie boxes have been redesigned to showcase the entrepreneurial skills that are taught to girls by the annual cookie sale.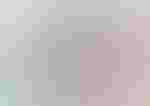 Girl Scout
The decision to update the package came about in 2010 as part of an overall brand refresh in advance of the organization's 100th anniversary on March 12, 2012. The package needed to be more contemporary to reflect the new brand identity and to embody the spirit of Girl Scouting, while showing customers how they can reconnect with the organization. 
Girl Scouts partnered with the New York office of Anthem Worldwide, the brand development division of Schawk Inc., to redesign the packaging to inspire consumers and engage them on the important role that Girl Scouts plays in girls' lives.
"We have more than 50 million cookie customers across the country, and the cookie box is the most tangible and powerful way for us to communicate directly with consumers," said Girl Scouts of the USA Chief Executive Officer Anna Maria Chávez. "So it's no surprise that our new cookie package tells the story of the five skills girls learn from participating in the cookie program. We want people to know that with each purchase of Girl Scout Cookies, they are not just getting a delicious treat, they are helping girls to be future business leaders and to make a difference in their communities."

After Anthem was selected, the team immersed itself in the brand's heritage in order to understand what feelings key stakeholders at GSUSA and Girl Scouts nationwide had about the previous design. Anthem conducted qualitative research to explore how consumers currently perceive the organization, define visual equities for packaging, and assess how much the design could and should evolve. Its creative team developed a range of concepts to showcase the organization's values in a meaningful and compelling way. Final concepts were validated with over 600 consumers through qualitative and quantitative research nationwide.
 
The entrepreneurial ideas represented on the new packaging, along with the recognizable trefoil emblem, are:
•Goal setting
•Decision making
•Money management
•People skills
•Business ethics
 
The Girl Scout Cookie Program starts in October and runs through May; however, most people are used to seeing the cookies in January and February when sales peak.
Sign up for the Packaging Digest News & Insights newsletter.
You May Also Like
---