Glass jar displays pickles' goodness
Glass jar displays pickles' goodness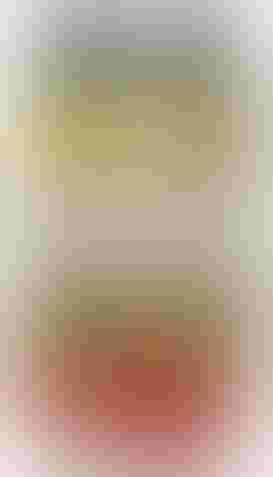 Farmer's Garden by Vlasic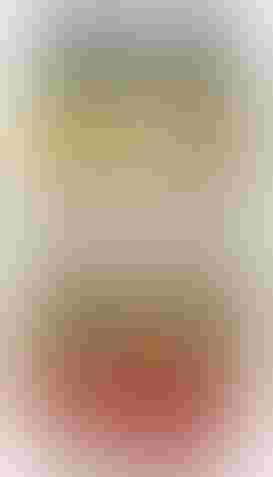 Farmer
Owned by Pinnacle Foods, Farmer's Garden by Vlasic—a new line of farm-fresh, artisanal pickles—is now available in supermarket produce section across the country. Inspired by the homemade tradition of the brand's pioneering founder Joseph Vlasic, the Farmer's Garden recipe uses fresh, hand-packed ingredients that are free of preservatives and artificial coloring.
"Farmer's Garden by Vlasic pickles are made with the finest, specially selected ingredients harvested at the peak of freshness-exactly how you'd make them if you made them yourself," says Stefan Aps, director of marketing for Vlasic, Pinnacle Foods. "They bring homemade goodness right to the table."
Each jar will be hand-packed with fresh, extra-large, U.S.-grown cucumbers marinated in a special brine and paired with carefully selected garlic, carrots, peppers, herbs and spices for an authentic flavor experience. Farmer's Garden by Vlasic will be delivered fresh and chilled to the grocer's produce section, and available in two fl avors and three varieties: Kosher Dill Spear and Kosher Dill Halves (refreshing with a delicate dill taste), and Zesty Garlic Halves (bold with a tangy kick).
The classic mason-style jar, which is supplied by Owens Illinois (www.o-i.com), showcases the honesty of the ingredients and all the goodness packed inside-whole garlic cloves, slices of juicy red bell pepper, rounds of bright carrots, fresh herbs and spices and large sliced cucumbers ready to be devoured.
.
Sign up for the Packaging Digest News & Insights newsletter.
You May Also Like
---