Limited edition Hennessy bottle gets unique design
Limited edition Hennessy bottle gets unique design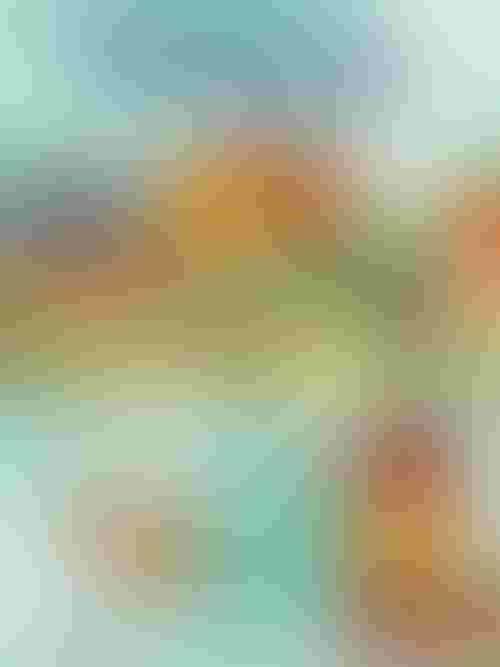 Hennessy limited edition bottle
Hennessy limited edition bottle
Hennessy V.S celebrates the third installment of the brand's limited edition bottle series by unveiling a design created by world-renowned Brazilian artists Otavio and Gustavo Pandolfo, better known as Os Gemeos. The bottle offers a new experience for Hennessy fans with its eye-catching design and warm-colored tones, while still providing the same smooth taste revered by Cognac fans for almost 250 years.
Inspired by the elegance, tradition, and smoothness of Hennessy Cognac, the duo collaborated with the brand to create a unique bottle design evoking the vibrant and eclectic style that has transformed cityscapes around the globe. In addition to showcasing the signature Os Gemeos artwork, each Limited Edition Hennessy V.S bottle is individually numbered.
"Os Gemeos embody Hennessy's 'never stop, never settle' mantra, with their passion for craftsmanship, persistence for excellence, and desire to continuously push themselves artistically," says Rodney Williams, SVP Hennessy USA. "This redesign is a fresh adaptation that we think Hennessy fans will truly savor."
The Hennessy V.S Limited Edition bottle by Os Gemeos, retailing for $32 (750mL), is currently available for pre-sale at ReserveBar.com and will be available at fine retailers nationwide starting August 1, 2013.
"It has been a privilege to work with Hennessy, because of the brand's strong commitment to heritage and tradition," says Os Gemeos. "We challenged ourselves to create art within a new medium that would share how our own Brazilian heritage influences us as artists."
Hennessy will embark on a six-city US tour this summer to promote the partnership with Os Gemeos. The tour kicks off in New York on August 15, 2013 and travels to Chicago, Miami, Philadelphia and Houston, culminating in Los Angeles in September.

Source: Hennessy

.
.
Sign up for the Packaging Digest News & Insights newsletter.
You May Also Like
---