Nestle candy packaging promises guilt-free indulgence
Nestle candy packaging promises guilt-free indulgence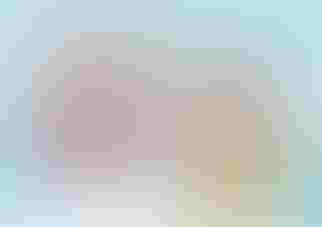 Skinny Cow Divine Filled Chocolates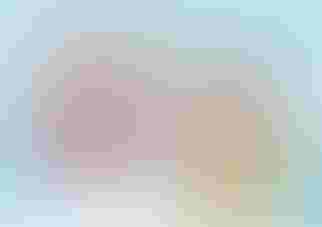 Skinny Cow Divine Filled Chocolates
The third week of March is American Chocolate Week! To celebrate the sweetest week of the year, SKINNY COW Candy is officially introducing new SKINNY COW Divine Filled Chocolates, adding more delicious offerings to the SKINNY COW Candy line. 

Divine Filled Chocolates are great-tasting, velvety milk chocolate pieces with creamy centers of either rich caramel or smooth peanut butter cream. Each single-serve package contains not one, but three satisfying pieces of Divine Filled Chocolates for only 130 calories! These new mouth-watering chocolates will be sure to fill your desire for sumptuous chocolate taste without the guilt.
"SKINNY COW Candy has enjoyed great success serving up delicious treats, in satisfying portions, for very skinny calories," said Tricia Bowles , SKINNY COW Candy spokesperson. "On the heels of the overwhelmingly positive response to the launches of SKINNY COW Candy Dreamy Clusters and Heavenly Crisps in 2011, we wanted to continue to offer chocolate lovers even more delectable varieties, so we created new SKINNY COW Divine Filled Chocolates!"

American Chocolate Week & Tasty Tidbits About Cocoa

American Chocolate Week began about 25 years ago with the support of the Members of Congress to celebrate America's favorite sweet treat. Chocolate is made from cocoa beans, and those beans are inside a fruit called a cocoa pod, which grows on trees in the tropics. And while we know and love chocolate bars, pieces and drops that are made with milk and sugar today, cocoa began as a drink and has been around for 4,000 years! Many people need little reason to indulge in chocolate any time of year, but we have permission to taste, stir and explore all the more during American Chocolate Week.
SKINNY COW Divine Drop

Launching April 3, consumers can virtually send SKINNY COW Divine Filled Chocolate straight to their front doors. By connecting their Facebook accounts and answering a few questions, consumers can create a short, personalized video using Google Maps technology that captures the entire "Divine Drop" journey - starting on an airplane and ending up on their own front lawn. While an actual sample won't be dropped from the sky, consumers can download a $1.50 coupon for the new product at the end of the video journey. To schedule your own online "special delivery" and find out all the details, visit Divinedrop.skinnycow.com. Offer good while supplies last. Void where prohibited.
SKINNY COW® Candy Divine Filled Chocolates will be sold in single serve pouches with three pieces inside for a suggested retail price of $0.99, and in take-home 6oz., boxes that include six single serve pouches for a suggested retail price of $4.29.
Source: Nestle USA
.
Sign up for the Packaging Digest News & Insights newsletter.
You May Also Like
---