New stretchable, shapeable paper creates unique 3D packages
New stretchable, shapeable paper creates unique 3D packages
Now commercialized, FreeFormPack enables brand owners to create distinctive rigid paper packages with a custom shape or texture in a cost-effective form-fill-seal process.
FreeFormPack is the result of a partnership between Swedish paper maker BillerudKorsnas and Italian machinery manufacturer Curti. FreeFormPacks are produced on the Curti PAM/BOM form-fill-seal system using FSC-certified FibreForm paper from BillerudKorsnas.
Curti's PAM/BOM (paper molding/board molding) system runs at speeds from 50 to 100 packages per minute and can macro-form or micro-form the FibreForm paper into 3D patterns and designs, even in register to printed graphics. Changeovers—typically done within two hours—can include different package heights, graphics, diameters, forming and embossing.
This is an energy-efficient cold forming process; no heat is needed. According to Gary Robinson, director of business development, formable packaging, North & South America, at BillerudKorsnas, the FibreForm material will 3D form when you apply a force to it and it then keeps that shape. All that's needed is a male/female tool and nip point to provide the pressure. Robinson describes the machine as "About the size of an SUV. Very compact."
Robinson also says that they have engaged with several brands and clients on FreeFormPack projects, but cannot identify any specific customers or product lines yet.
Watch the YouTube video introducing FreeFormPack here.
For FreeFormPack applications, BillerudKorsnas starts with a base FibreForm material and then builds various poly-laminates to create the required barrier properties and sealing features for a brand's needs. Approved for food contact, FibreForm is suitable for food markets (granulates, powders, tablets and pieces), as well as all non-food markets. And, although FreeFormPack is leak-free, the company has chosen not to pursue the liquid beverages market.
FibreForm is made from 100% virign fiber
Biodegradable and recyclable, FibreForm is made from 100% virgin fiber. Robinson explains why: "We cannot use recycled fiber with FreeFormPack or FibreForm [because] this is a highly advanced and sophisticated paper that we have developed to deliver these 3D-formed shapes. The mechanical attributes that this paper is undergoing are…extreme. That's where a lot of our patents lie. The ability for us to deliver those characteristics comes from an exceptionally high-quality primary-fiber, virgin paper. It has to do with the length of fiber and the fiber characteristics, which you are not ever going to achieve with a recycled fiber because it is too inconsistent and too short."
Talking about mechanical stresses…FibreForm is able to withstand "super deep micro-Forming," Robinson says, up to ten times deeper than traditional paper.
As with other form-fill-seal packaging processes, FreeFormPack generates substantial supply chain savings and benefits. The rollstock takes up less space for shipping and storage, and minimizes material waste on the production line. Robinson points out another sustainable advantage: FreeFormPack offers approximately a 70% reduction in carbon footprint versus a comparable preform PET bottle.
According to Robinson, the company is exploring two options for global implementation: (1) Having brand owners invest in a PAM/BOM forming machine themselves and (2) working with contract packagers that could create FreeFormPack packages as a service for product manufacturers.
"In different market regions, we'll see both applications play out. However, we think the best economics come when the brand purchases it direct because you have the savings associated with not shipping all that air and empty bottles. That's the beauty of FreeFormPack. It's form-fill-seal and you can make it right on your production floor."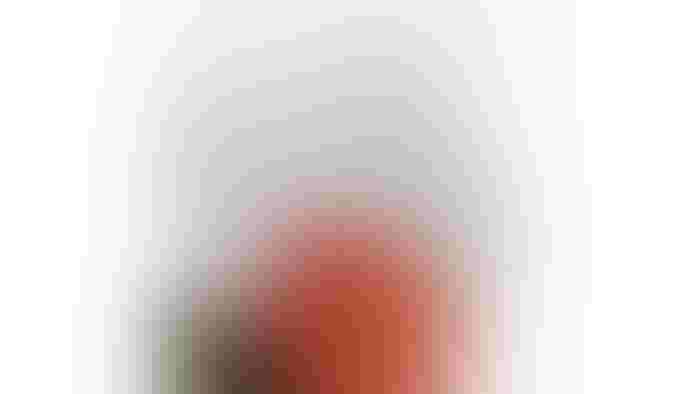 Sign up for the Packaging Digest News & Insights newsletter.
You May Also Like
---