October Packaging Concepts
October Packaging Concepts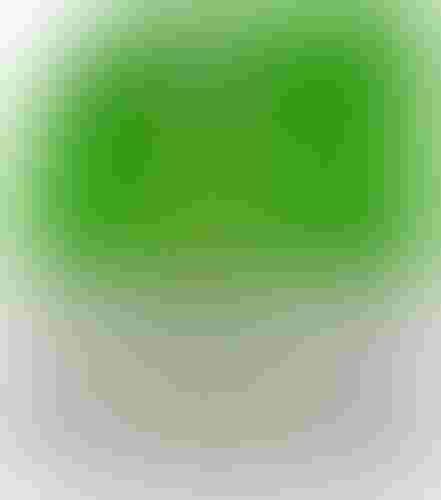 Method dish soap refill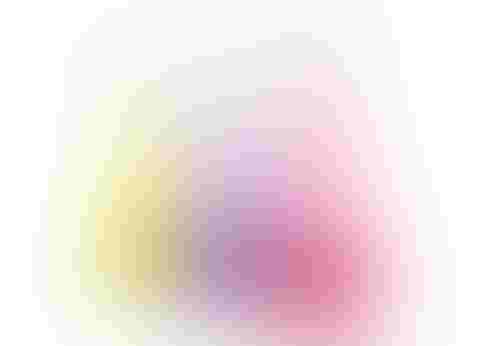 Method dish soap
Method launches innovative design for soap
Method Products, the leader in eco-friendly home cleaning, laundry, and personal care products, is innovating in the dish category again, this time with the launch of Power Foam dish soap-the first foaming dish soap in an ergonomic trigger spray bottle.
By combining functional design, delightful fragrance and powerful formula, Method has created a dish soap suitable for quick, convenient cleaning that fits with today's busy lifestyles. Power Foam's design allows for targeted cleaning, with the ability to spray instantly foaming soap on a sponge or directly onto a dish. The trigger spray makes it easy to clean everything from narrow openings like baby bottles to wide surface areas like baking pans. The foaming formula and targeted application help the cleaners get to work quickly on tough grease and stuck-on food.

"People are doing their dishes differently these days," says Josh Handy, Method's vp of Product Experience. "Most dish soaps available today are designed for filling up a sink with bubbles rather than for washing in a targeted manner, which is what we're seeing more people do. Seeing this shift in how people wash their dishes, we decided to create a product that improves the experience of an everyday chore and makes washing the dishes a bit more enjoyable."

The easy-to-spray design and fun foaming soap make Method's Power Foam dish soap a good way to get kids involved in the dishwashing routine. Parents can feel good about letting them pitch in because of the non-toxic formula free of dirty ingredients. Power Foam is available in three scents: French Lavender, Pink Grapefruit and Lemon Mint and retails for $3. The recyclable bottles are made with 100 percent post-consumer recycled plastic.

Campbell Soup partners with Keurig on K-cup packs for soup
Campbell Soup Co. and Green Mountain Coffee Roasters Inc. have announced an agreement that will bring together Campbell's, the number one soup brand in the United States, and Keurig, the number one coffee brewer brand in the U.S. by dollar sales.

Campbell's Fresh-Brewed Soup K-Cup packs will offer consumers the taste and experience of Campbell's soups in a convenient snack that can be prepared at the touch of a button in Keurig brewers.

Campbell's Fresh-Brewed Soup uses proprietary Keurig manufacturing expertise to seal in the ingredients' peak flavor, and Keurig's single-serve knowledge to release an authentically delicious, perfectly-portioned snack. Combining the trusted properties of a Keurig Brewed K-Cup pack and Campbell's savory recipes, Campbell's Fresh-Brewed Soup will deliver a flavorful hot broth through the ease and convenience of the Keurig brewing system.
Campbell's Fresh-Brewed Soup consists of a broth K-Cup pack and an included packet of dry pasta and vegetable blend garnish. Consumers simply brew a broth K-Cup pack over this garnish to create a satisfying snack in minutes. 

The companies expect to launch three varieties of the new soup in 2014, including Homestyle Chicken Broth & Noodle. They also expect Campbell's Fresh-Brewed Soup will be offered in the same aisles and retail sections of stores where Keurig Brewed K-Cup pack varieties are sold.
Makeover of the Month:

McCormick Distilling's Eco Friendly 360 Vodka converts from glass to PET

McCormick Distilling Co. Inc., a Weston, MO, manufacturer and distributor of premium spirits, has converted its Eco Friendly 360 Vodka 1.75-L line from glass to lightweight polyethylene terephthalate (PET) bottles from Amcor Rigid Plastics (www.amcor.com). The custom 1.75-L container delivers unique styling and consumer handling and has the distinction of being the industry's first PET bottle to support a swing top closure. 

The eye-catching bottle was designed to impart the look and feel of glass. At the same time, the lightweight PET container delivers sustainability advantages: reduced shipping and transportation costs, and a reduced carbon footprint, according to Vic Morrison, vp of marketing for McCormick Distilling. The containers are one-tenth the weight of glass bottles, unbreakable and recyclable. 

The PET container is the first to feature a swing-top closure. Adapting the unique closure to PET was a major design challenge for the bottle manufacturer, according to Myles Graybill, Amcor project engineer. Amcor's Advanced Engineering team performed Finite Element Analysis (FEA) modeling to predict the container's performance behavior and adapted the metal-based closure to the 0.9-in (23 mm) finish diameter, thus creating a bottle that would be fully functional.

"The neck design was critical as we undertook many iterations and hours of trial and error to adapt the existing closure to PET," says Graybill. The design also incorporates a tamper-evident band strip.

Amcor also reduced the bottle's height from 14 3/8 in. to 13 in., enabling the container to be better displayed on retail shelves. Previously, retailers either didn't carry the product or were forced to place it on a top shelf or lay it down.

McCormick uses PET containers in various sizes for a range of spirits products. Eco Friendly 360 Vodka comes in a variety of flavors and is available in retail establishments throughout the U.S.

New fast-acting Advil debuts in a soft-touch carton
Pfizer Consumer Healthcare, the maker of Advil, has introduced its latest innovation in pain relief-fast acting Advil Film Coated tablets. This first-to-market formulation marks the debut of Advil Ion Core Technology in the United States. This new, fast-dissolving technology-along with a unique, specially formulated ultra-thin coating-is built for speed, going to work in minutes and stopping pain in its tracks before it gets worse.

The new fast-acting Advil packaging is designed to communicate the product's speed and efficacy. Yet it visually separates itself from the base brand by being packaged in a white box to maximize shelf visibility and differentiation, while still incorporating the classic Advil elements, such as the blue and yellow colors, as well as the Advil logo.

The premium look and shelf presence was achieved by use of special coatings that deliver a combination of soft and matte finishes, such as elements like the silver foil cartouche around the Advil brand name, as well as a silver foil accent divider between the white gridded side and the blue foil side of the packaging. 

The packaging is embossed and foil stamped to add depth and increase shelf impact. Carton graphics and appearance are enhanced by the targeted use of high-gloss UV coating and embossing. 

Transparent blue ink coats the foil-stamped area on the right side of the package, creating a high-tech look to house the descriptive product text.

The grid marks used on the packaging are angled to a vanishing point that directs the eye to the Advil tablet featured on the package.

Pi Global (www.piglobal.com) worked on the initial creative concept of the new fast-acting Advil packaging in collaboration with Pfizer's Package Design and Development team. The identification and application of the surface treatments and techniques used in the package were developed by Pfizer's Package Design and Development team.

New fast-acting Advil cartons are printed by Clondalkin Pharma & Healthcare (www.clondalkingroup.com).
Mintel Market Snapshot
Traditional formats reign in dishwashing sector, but plenty of room for innovation

According to Mintel research, rigid bottles are the pack type of choice for hand dishwashing products, providing robust storage and functional dispensing closures. Other pack types remain niche, with the tub most popular in Latin American countries and India where dishwashing pastes are most established and mostly available in tubs. 

Although niche, there is scope for more products in flexible stand-up pouches given the pack type's modern, convenient and eco-friendly image.

The convenient flexible pack is the most prevalent within the Automatic segment and has seen strong growth in recent years; as has the more modern flexible stand-up pouch. Moreover, the growing use of resealable closures on stand-up pouches offers added functionality and has helped drive this pack type into new categories including Dishwashing Products.

While the look of packaging is less important than other more core product benefits, it can help products to stand out more on the shelf in-store and help to increase brand engagement.

Take for instance this interesting design from Godrej Consumer Products (www.godrejcp.com) in India, a 500g washing-up liquid in a circular-shaped bottle with a flat base. The shape creates a clear presence on shelf and stands out due to the off center positioning of the spout. The extrusion blown bottle, probably in HDPE, features an angled neck with a screw-on push-pull cap, injection molded in PP and sealed with a shrink sleeve. The pack is completed with two self-adhesive foil labels, printed litho.

Yet another example is a new product from Method Products (www.methodhome.com): a concentrated dishwashing liquid in cucumber and clementine fragrance variants, available in a refill plastic stand-up pouch with an innovative "handle" feature.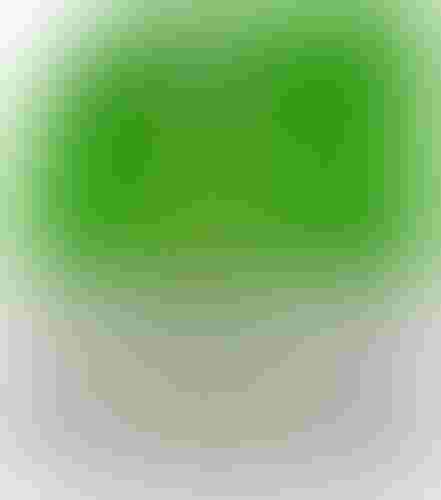 Method dish soap refill
In contrast to the more common air-filled handle, the refill pouch features a solid built-in inner hollow plastic tube on the right hand side to enable consumers to more easily hold the pouch and pour the dishwashing liquid. It also has the standard plastic spout built into one corner, closed with an injection molded PP, tamper-evident screw-on cap.

The product is set to appeal to those looking for convenience and mess-free attributes when it comes to transferring a liquid product from a refill into a standard bottle. It also appeals not only in terms of its convenient pack but also in terms of its especially green and ethical credentials: the product itself is biodegradable and not tested on animals while the pouch is also recyclable and the company uses 78 percent less plastic, water and energy when producing this pack compared to the standard Method dish soap packaging.

Up next, Austrian company Claro Products (www.claro.at) has provided carefully designed and shaped cartonboard packaging for its Dishwasher Salt in Spain. The litho printed carton manages to combine aesthetics and functionality, as prior to opening it features an attractive twist shape which stands out well on shelf, with most dishwasher salts using a standard rectangular carton or unshaped flexible packaging. This pack opens from a perforation at the top, which is then squashed and straightened. The opening then allows the salts to be more accurately dispensed into a dishwasher via its funnel shape, compared to a standard square-shaped carton.
This design would work equally well for other powder products that require measured dispensing, such as powder laundry care.
Author Dr. Benjamin Punchard, is Global Packaging Insights director at Mintel (www.mintel.com).
Sign up for the Packaging Digest News & Insights newsletter.
You May Also Like
---