Packaging honors, supports military
Packaging honors, supports military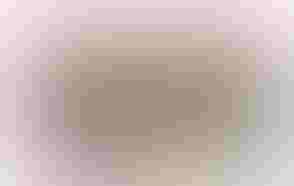 Packaging honors and supports military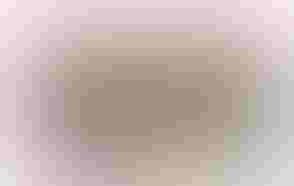 Packaging honors and supports military
WD-40 Co. has launched a limited-edition series of collectible cans to honor American military forces. The series consists of four different designs: three depicting air, sea and land themes and one combined graphic showcasing all five military branches, including the Coast Guard. WD-40 Co. will donate 10 cents for each can purchased to three military charities: Armed Services YMCA, Wounded Warrior Project and Veterans Medical Research Foundation.
Crown Aerosol Packaging North America, a business unit of Crown Holdings Inc. (www.crowncork.com), worked with WD-40 Co. to launch the collectible cans, and it also will make a donation to each of these charities.
A key hurdle to the success of the charitable program was ensuring that WD-40 Co. customers would receive a thorough mix of designs, allowing consumers to collect the entire series. However, the typical printing process for aerosol cans-where a single graphic design is printed on a flat sheet of metal that is later sheared into strips that serve as the foundation for individual body blank-would force contract fillers to sort the designs by hand before shipping.
To eliminate this labor intensive, manual process, Crown proposed ganging up several designs on each printed sheet. The packaging supplier called this its "jumbled" approach because it guarantees that designs would be pre-mixed on pallets being shipped off to various contract fillers around the United States.
"Given the times we're in, supporting our troops was an initiative that resonated with our entire organization," explains Mike Freeman, div. president-The Americas, WD-40 Co. "We turned to Crown, a partner of ours for more than 20 years, to help us bring this fundraising effort to market. While an inherently simple idea, the jumbled printing plate solution demonstrates the innovative thinking Crown brings to its customers."
In addition to coming up with the jumbled plate approach, Crown played an integral role in the graphic design process. In the initial stages of product development, Crown collaborated with WD-40 Co.'s design firm, Leon Richman Design (www.lrdinc.com) to create bold graphics that could be reproduced on printing presses with high-quality results.
Printed using a 4-color process, plus spot usage of WD-40's signature blue, Crown's graphic experts provided support in a number of areas, including color correction and blending. Crown's team also ensured that common design elements across the four graphics, such as the military stars, had the same level of intensity.
Consumers can purchase the limited-edition packages in retail outlets such as Lowe's, Walmart, Kmart, NAPA, Pep Boys and Auto Zone.
Sign up for the Packaging Digest News & Insights newsletter.
You May Also Like
---