Packaging innovation awards celebrate excellence
Packaging innovation awards celebrate excellence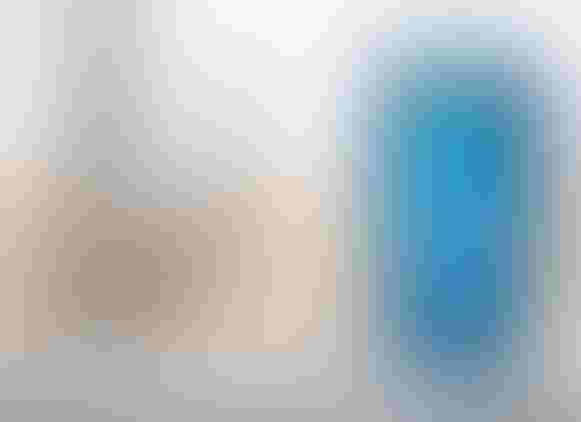 P&G Air Assist
Many packaging projects strive for excellence; not all achieve it. Winners of Dow Chemical Co.'s 2018 30th Awards for Packaging Innovation competition occupy the pinnacle of packaging design achievement, with an array of creative solutions to manufacturing and distribution issues and an underlying focus on the consumer's experience.
(Previously known as the DuPont Awards for Packaging Innovation,the competition has a new name thanks to the 2017 merger between Dow and DuPont.)
Many of this year's winning packages address some combination of sustainability, manufacturing efficiency and package functionality—plus distribution, in this era of ever-expanding ecommerce. Diamond Award winner Procter & Gamble, with Air Assist liquid packaging technology, addressed all those concerns, creating a package that is simultaneously attentive to consumer needs, ecommerce-friendly and madly creative vis-à-vis materials use and structural design.
Selecting from 200-plus entries from 30 countries, the judges also chose nine Diamond Finalist winners, eight Gold Award winners and 11 Silver Award winners. Packaging Digest presents the Diamond Award winner below. Click the View Gallery button above to see the 17 Diamond Finalist Award and Gold Award winners. To read about and see photos of the 11 Silver Award winners, click here.
Procter & Gamble's Air Assist pack delivers, Diamond-style
Procter & Gamble took home the coveted top honor, the Diamond Award, for its Air Assist liquid packaging technology. The Air Assist package resembles a dual-gusseted pouch; however, the pouch is selectively inflated with compressed air to create a rigid structure made from multiple layers of film. Graphics are printed on the film, eliminating the need for a label.
A proprietary valve-and-vent design enables easy, controlled dispensing and makes the package spill-proof. Product only comes out when a consumer squeezes the package. Afterward, the package automatically seals, with no drips.
Sustainability and reduced package cost are key benefits of Air Assist, which uses 50% less plastic than a conventional bottle and does not require a cap or a label. And the package requires no protective bags, tape or wrapping prior to shipping from an ecommerce vendor.
"The most innovative feature of this package is, without a doubt, the integrated one-way valve-and-vent system which yields cleaner, more precise dosing without the need for a cap. This enables one-handed dispensing without drips or messiness for nearly any liquid product," explains Ken McGuire, research fellow at Procter & Gamble.
He adds, "The most challenging part of designing this package was making it delightful for the consumer while also being manufacturable at high speed—comparable to our current bottle filling lines. Most flexible packaging equipment operates at much slower speeds, which would render this package less attractive from a cost standpoint."
Procter & Gamble sold Dawn dish detergent in the Air Assist package on Amazon in 2017 and has sold Old Spice body wash products through the Procter & Gamble direct-to-consumer channel. "We are part way through our first large-scale production run for sale on Amazon later this year," McGuire says, adding that additional brands will follow.
Procter & Gamble worked with Innventure to develop the Air Assist package and has granted that partner an exclusive license to commercialize the technology for businesses outside of Procter & Gamble.
********************************************************************************
PackEx Montréal 2018 offers everything from design to manufacturing—concept to market—with valuable free presentations available throughout the event at Center Stage. See more suppliers, products, and networking opportunities to help you take your projects, company, and career to all-new heights. REGISTER NOW!
Sign up for the Packaging Digest News & Insights newsletter.
You May Also Like
---