Packaging touts un-fried french fries
Packaging touts un-fried french fries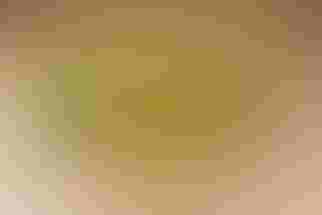 Simplot CravOn potato products
Simplot CravOn potato products
All-American food staples such as hamburgers, shakes and french fries have been tempting consumer palates for generations. In fact, the average American eats roughly 29 pounds of french fries per year, according to the U.S. Department of Agriculture. J.R. Simplot Company - the company recognized for creating the frozen french fry market more than 50 years ago for the foodservice industry - has once again redefined the french fry experience with today's launch of CravOn, its first "never fried" frozen french fry geared to the retail market.

Get Your Crave On
Simplot developed a revolutionary process that eliminates the industry standard of flash-frying prior to freezing and packaging. The fries are partially-cooked in a blanching process, and then tossed with olive oil and sea salt before being frozen. The result is a better-for-you french fry made with five natural ingredients, 50 percent less fat than regular fries, and a delicious, crispy texture that preserves the real potato taste consumers crave.

CravOn features two popular varieties: Ripple Cut Fries and Steak Cut Fries; and two unique varieties: Diamond Cut and Anytime Diced Fries. The suggested retail price is $4.59 for a 2 lb. bag, though prices may vary by location.
"We have redefined how potatoes are delivered to the kitchen table," said Gary Laney , director of sales and marketing for CravOn. "CravOn fries capture the innovative spirit on which Simplot was founded. We believe that the fresh, natural potato taste and reduced fat of each CravOn product will be well received by generations of potato consumers who yearn for a more natural, tastier experience."
CravOn will initially be available in more than 500 retail stores throughout greater Los Angeles. Under the philosophy that 'tasting is believing' when it comes to new food products, CravOn will host more than 300 tasting events in greater Los Angeles this spring and summer in partnership with Daniel Shemtob 's The Lime Truck, season two winner of the Food Network's 'The Great Food Truck Race.' The events will help educate local french fry lovers about a brand new offering in the frozen foods aisle.
Filling the Gap
It has been roughly six years since the last mainstream product introduction for the frozen retail potato market. Simplot's CravOn fries may be the answer to filling this gap.
"CravOn represents Simplot's return to a retail potato brand for the first time since the mid-1990s," said Laney. "Potatoes are nutritionally beneficial, especially in their natural state and CravOn further enhances that goodness with the same great taste and half the fat of regular fries available in supermarkets today."
Source: The J.R. Simplot Co
.
Sign up for the Packaging Digest News & Insights newsletter.
You May Also Like
---