Pet food packaging gets real
Pet food packaging gets real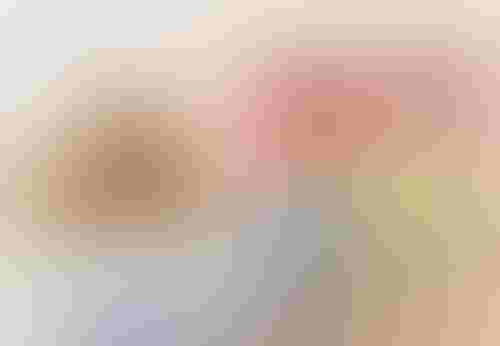 Homestyle Pork and Sweet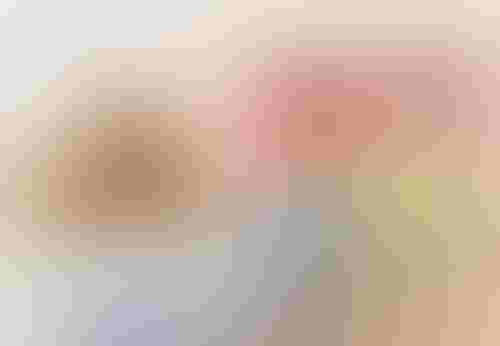 Homestyle Pork and Sweet
Once upon a time, if you were shopping for pet food, you'd immediately be overwhelmed by a case of "cute overload." It seemed every bag (with the exception of the always clinical Science Diet brand) featured a photo of a ridiculously adorable pooch or pussycat, looking out at you with soft, adoring eyes and fur you wanted to reach out and stroke. Even the most cold-hearted of individuals would find themselves crooning "Awww!" when walking down the pet food aisle.
The problem with those packages was that there was no differentiation-and more importantly, no real information-on the bags. But over the years, pet food marketers have come to recognize that people are trained to shop a certain way for their own food and they apply these same behaviors when shopping for their pets. That means that the same visual and verbal cues are turning up on Casey the Calico's and Dexter the Doberman's dinners.
A deep dive into the current state of pet food packaging shows that there's really not much difference between marketing pet food and human food today. Among some of the most significant cues-which also turn up on the food humans purchase-are these five nutritional tables or food pyramids; photography and food styling that conveys appetite appeal and freshness of ingredients; brand stories; on-pack language that tells you not only what's inside, but what's not inside a bag; and imagery that speaks to animals' true natures.
1. Nutritional tables/food pyramids

Pet food consumers are now more educated than they were in the past, about their own food and about their pets' food. They harbor the same concerns for their pets as they do for themselves, and with good reason: Issues like obesity and allergies, so prevalent among today's children, are now also major concerns for dogs and cats. In 2012, the majority of adult dogs and cats-53 percent of dogs and 55 percent of cats-were classified as overweight or obese by their veterinarians.
To educate consumers, companies are featuring nutritional tables and food pyramids prominently on pack, letting consumers know what allowances of vitamins and nutrients they will find inside. Nutro Ultra's food pyramid on the front of pack breaks down the product into three categories: "Powerful Antioxidants," "Whole Grains & Natural Oils" and "3 Lean Proteins." On the back, the bag features illustrations for 12 ingredients found inside the product, including whole flaxseed, pure sunflower oil and rolled oats.
2. Better photography/food styling 

Photography and photo styling have moved away from the pet-centric or pet-plus-owner-centric photography of recent years and are now more focused on the actual food. Photography styling is less propped and more real, with food appearing the way you'd see it in real life-scattered across a table, as opposed to perfectly (and fakely) sitting in a bowl. The goal: for consumers to think, "That looks good, that looks tasty, that looks healthy" in the same way they do when they see something appetizing for themselves. Nature's Variety Homestyle by Prairie is one of several brands that showcase food the way it really looks: fresh, raw and being prepared by a human on a kitchen table.
3. Brand story 

The artisanal, small-batch trend is huge in human food and, not surprisingly, it's also beginning to carry over to pet food. Consumers are more apt to buy something that feels like it's been made by the "little guy," and to attach themselves to brand's with compelling brand stories. Consumers are asking "Where does it come from?" "How is it made?"
"What's it going to do for me?" and companies are answering by putting their stories on pack and on their web sites, making their brand purpose undeniably clear.
Merrick Grain Free dog food feels more artisanal and local, with its use of a family name, a smaller bag (for small batch feel), call out of ingredients like "Real Texas Beef," and touchy-feely copy such as "From our kitchen to yours." And speaking of copy, companies are now adding more modifiers before ingredients, so that what was once just "chicken" and "beef" is now "Chicken Dinner Recipe" and "Country Beef Grill." Once again, they are making things more like human food and tapping into verbal cues consumers have been grown accustomed to hearing for their own food. Of course, your dog doesn't care where it came from-but you do.
4. "No" language 

Consumers are avoiding the same things for their pets that they do in their own meals, so at the same time they want to know what's in pet food, they also want to know what's not inside. Many brands are calling out things like "no meat by-products," "no wheat," "no gluten" and "no artificial preservatives." In fact, some packages simply feature an oversized "NO" on bag.
Iams Sensitive Naturals' bag, for example, features an image of a fish-its primary ingredient-alongside four circles with slashes through their simple graphics, to convey "No chicken," "No corn," "No wheat" and "No soy." Copy correlates to these visuals: "Specially formulated with fish to limit ingredients that may cause itching and scratching."

5. Animal nature 

There is a recent movement in the pet food world to give animals the foods they were meant to eat in the wild. By recognizing the physiology of pets as animals, we can treat dogs as dogs and cats as cats, which means giving them high-protein diets with limited ingredients. This trend toward the "limited ingredient diet" (LID) and giving animals what they instinctually want is promoted on packaging and illustrations that show animals in the wild, sometimes hunting the food they consume, such as fish.
Natural Balance dog food features a huge "LID" on several of its bags. Purina ONE SmartBlend's newest line, True Instinct, combines an illustration of an elk and photography of a turkey in the wild and raw chicken and beef chunks in a bowl to convey that this is the food of a dog's natural instinct.
And pet food isn't the only packaging that's changed. Pet treats, which used to be considered like Doritos or Twinkies for dogs, are now being made from better ingredients and linked to a specific benefit. For example, Dogswell's chicken and duck jerky treats promote things like Happy Hips and Vitality. This moment of emotional connection for pet owner and pet, which used to be all about indulgence, is now also about health: "I want the enjoyment of treating my dog, but I also want it to be good for him."
All of these changes point to one almost certain fact: If there is a trend blowing through the food and beverage aisle, chances are pretty strong that you're going to see them turning up in the pet food aisle. If the design of today's packaging is any indication, this is a good thing-though I must confess I'll miss all those cute little dog and cat faces. Guess that's why the website Cute Overload still exists.
Rick Barrack, chief creative officer/partner, is the lead creative force and one of the founding partners of CBX (www.cbx.com), where he is responsible for inspiring, directing and motivating the company's creative teams to develop powerful design solutions. He has close to 20 years of experience in corporate identity and consumer brand identity design, and has led major design initiatives for companies such as IBM, Hewlett Packard, Petro-Canada, ExxonMobil, Johnson & Johnson and Del Monte Foods. Contact Rick at [email protected].
.

Sign up for the Packaging Digest News & Insights newsletter.
You May Also Like
---