Pet food packaging 'naturally' conveys nutritional benefits
Pet food packaging 'naturally' conveys nutritional benefits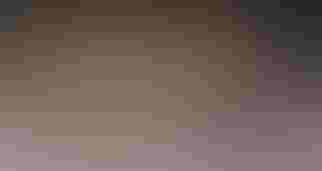 Zeek & Manny and their food
To debut its nature's Benefits, a granola-style food line is targeted to consumers looking for a natural foods for their pet birds and small animals, Kaytee Products Inc., Chilton, WI., chose paperboard packaging that with visual cues that convey the natural attributes of the product. 

The line of natural foods for pet birds (parakeets, cockatiels and parrots) and small animals (hamsters/gerbils, guinea pigs and rabbits) is formulated to offer a complete daily diet that includes a limited number of fruits and nuts for each species combined with clusters of seeds and grains. The all-natural product contains no artificial colors, flavors or preservatives.
"We wanted to create a crunchy-granola feel that was also very eco-friendly," remarks Aria Grant, art director with Directions Inc., Kaytee's design agency. "The tone and manner of the design needed to convey a very strong sense of wholesomeness on several levels. But we also wanted it to acknowledge the bond between consumer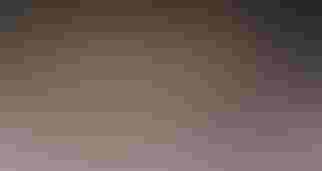 Zeek & Manny and their food
s and their pets."
"Stores typically merchandise these products by type of animal rather than by brand or manufacturer," she adds. "So our goal for shelf impact was to combine a range of visual cues that worked in concert to create a strong position of all-natural and environmental awareness with the idea of doing something good for their pet." This was achieved by using kraft paperboard as a packaging material and muted tones in the carton's graphic design.

In order to capitalize on the emotional bond consumers have with their pets, the animal photography had to be vibrant across the nature's Benefits line. Kraft paperboard can present challenges when reproducing high-quality photographs.
Directions charged Great Northern Corp., Appleton, WI, with the task of sourcing the material, which needed to 100 percent recyclable and could be used by pets for foraging, shredding and tunneling. The agency had worked with Great Northern's StrataGraph operation on other consumer packaging projects and was confident it would be able to combine high-end printing with a paperboard product made from 100-percent FSC-certified controlled wood sources. The box is 100 percent recyclable and can be used by the pet for foraging, shredding and tunneling.

"Kaytee wanted the earthy, organic look you get with kraft, but to get that green-looking package you have to sacrifice some print quality," says Don Schroeder, president of Great Northern's StrataGraph operations, Oshkosh, WI. "Putting wet ink on top of wet ink makes printing life-like graphics on an uncoated substrate nearly impossible.
"The StrataGraph process uses UV inks and UV dry-trapping of inks and coatings," he explains. "For the nature's Benefits boxes, we first printed a thin coat of white as a silhouette of the image to seal the uncoated substrate. The white makes the ensuing colors really pop out. The StrataGraph process allows us to produce graphics with brilliant whites and skin tones."
As each color of ink is applied, the substrate moves through a fast-acting dryer. The dried ink forms a polymer that sits on top of the paperboard rather than being absorbed into it and acts as a base for the application of the next layer of ink. After printing, the top sheet is laminated to the paperboard.
"Kaytee really wanted the natural substrate to be an integral part of the new design," Grant notes. "We worked collaboratively with Great Northern throughout the entire package development process, from design through die-cutting. What we envisioned graphically is exactly what was produced."
The web-based StrataGraph process combines the quality of process printing with the structural integrity of folding carton paperboard completely in-line and in one location. The result is consistent quality, reduced turnaround time and cost-to-market efficiencies by incorporating UV printing, coating, die-cutting and stripping in one continuous process.

"The brown, kraft box isn't merely a package printed to look natural, it truly is natural," said Kay Thomson, senior marketing manager, Kaytee Pet Bird. "The color and style of the package tells the consumer, even before seeing the brand name nature's Benefits, that this is a natural product. It quickly provides the natural-food shopper a quick way to identify a product that appeals to them because it will appeal to their pet.

"This package simply looks natural as you pass by it while shopping," she notes. "The use of the box is a bold statement within this industry and indicates that Kaytee is willing to take some risks in order to promote the product and the brand. Our buyers and retailers have been very excited about the unique look of the package and have expressed that it's a great way to promote an all-natural product."

Nature's Benefits is available at Petsmart, Petco and independent pet retailers throughout the U.S.
.
Sign up for the Packaging Digest News & Insights newsletter.
You May Also Like
---