Reality show star launches libations
Reality show star launches libations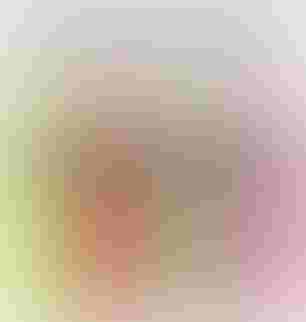 Pauly D REMIX cocktails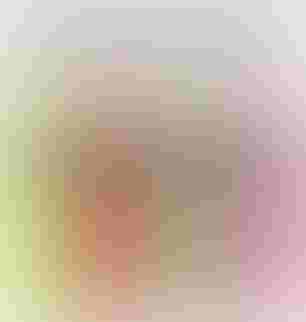 Pauly D REMIX cocktails
World-famous
Jersey Shore
housemate turned world-class DJ, Pauly D, has launched a new ready-to-drink cocktail, REMIX, which is aiming to become one of the most successful and recognized cocktails in the liquor industry.
A premium vodka based prepared cocktail, REMIX's range of original flavors are named, Oye Mojito, a fresh combination of juicy peeled lime and muddled mint, a nod to Pauly's signature catch phrase, Oye Mojito; Yeah Yumberry, a one-of-a-kind mix of red berry and raspberry with a hint of dark berry, a play on Pauly's ever popular "Yeah Buddy" tag line; Strawberry Holla-peno, an unexpected blend of ripe strawberry and jalapeno with a hint of heat, a shout out to get fans fired up and get the party started, and Starfruit, a unique mix of starfuit and apple lime, a play on his own new star power phenomenon.

To help with the all important packaging aspect of the new premium spirit's launch, it engaged the services and global resources of Saxco International, LLC, of Horsham, PA, long renowned for packaging excellence in the wine and spirits industry. "Our challenge was to help create an attractive package with a bold and colorful eye appeal and handsome shelf presence that appropriately conveys this exciting new spirit's celebrity aura," explains Rob Belke, Saxco's vice president of sales and marketing. "We also had to maintain a careful watch on the REMIX launch time and budgetary parameters."
Saxco sourced and supplied a 750 ML flint bottle with a Stelcap finish from Owens Illinois, one of its time-tested and reliable venders in its worldwide network of sources. A spray powder coating was applied to deliver a rich frosted look by Serigraphie, of Pointe Claire, Quebec, Canada, who also silk screened on the attractive four-color decorations required for each individual flavor. Serigraphie also is a trusted Saxco vendor. Saxco also sourced and supplied matt black Stelcaps from Amcor to finish off the beautiful package design.
A fan favorite on MTV's most iconic series, Jersey Shore, and now with a new spin-off program, Pauly D Project, which follows his successful DJ career, Pauly decided to launch REMIX in a 750 ML size with a suggested retail price of $14.99 to make his Pre-Game Cocktail accessible to his millions of fans. Pauly has taken his mix master expertise and partnered with Tom Bruno, formerly of Sidney Frank Importing Company Inc. and David Kanbar, co-founder of Skinny Girl Cocktails, to ensure that his new REMIX Pre-Game Cocktail has a successful launch and becomes a fan favorite. The REMIX Pre-Game Cocktail is targeted at male and female audiences from 21 to 35 years of age. It is 13.9% alcohol by volume and 22.8 proof. It is being introduced in nine major markets throughout the United States including, Rhode Island, New Jersey, Georgia, Massachusetts, Maryland, New York, Nevada, Illinois, Connecticut, and Texas.
REMIX is the first to brand America's pre-party pastime, pre-gaming. Pre-Gaming as defined by Urban Dictionary is the activity of drinking before drinking, usually before going out to a club or party, often the reason for pre-gaming is to get your night started before arriving at the destination and it often happens at the house. REMIX is always ready-to-drink and can just be poured over ice.
Born in Providence, RI, Paul "DJ" Pauly D DelVecchio is recognized for his musical talent, as well as his reality star status on MTV's highest rated show, Jersey Shore, which premiered in December 2009. Pauly quickly became a fan favorite and MTV announced Pauly as the first cast member to receive his own spin-off, The Pauly D Project, chronicling his life as a celebrity DJ which premiered on the network on March 29, 2012. The Pauly D Project theme song, "Night of My Life," produced by Pauly soared to number three on the iTunes Dance Chart in less than 24 hours.
February 12 brought the announcement of Pauly's new Las Vegas DJ residency at the Hard Rock Hotel & Casino and an Atlantic City DJ residency at the Pool After Dark in Harrah's Resort. This comes on the heels of rapper and music mogul 50 Cent's signing of Pauly to his record label, G-Note Records in December 2011, to release new material showcasing Pauly's true craft. It also was announced in January of 2012, that he will be working together with 50 Cent and SMS Audio to develop a full line of headphones. In the summer of 2011, Pauly joined the iconic Britney Spears on select dates of her Femme Fatale Tour alongside Nicki Minaj.
He has partnered with a team of liquor industry veterans and strategic marketing and branding experts including Bruno and Kanbar and Ryan Rosenberg, co-owner of Miami based liquor brokerage firm, Ginger Wine & Spirits, which has represented well-known brands including Patron Tequila, Grey Goose Vodka, Skyy Vodka and Jagermeister. He also partnered with Jessica Stark, who has worked in corporate marketing roles at Louis Vuitton, Gucci, Conde Nast, New York Magazine and is currently the vice president of marketing and communications at Judith Ripka Jewelry; and Mehran Farhat, who worked in strategic marketing and development roles at Young & Rubicam, Carson Group, Westfield Group and currently Tori Spelling brand development/licensing partner.
Source: Saxco International
.
Sign up for the Packaging Digest News & Insights newsletter.
You May Also Like
---