Roaring redesign
Roaring redesign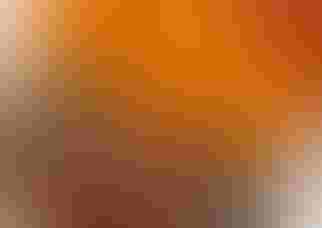 lionshead_trio_v2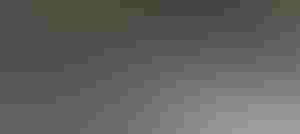 The brewery reconfigured its two bottling lines in 2001, and the new lines are capable of filling 400 bottles/min each.
Although the Lion Brewery is one of the oldest remaining breweries in PA, its Lionshead brand is relatively young beer—the beer was developed in the early 80s—with an equally youthful following. The brand has some serious myspace cred; as of presstime, Lionshead boasted more than 1,700 "myspace friends." Not bad for a regional brew.

Lion Brewery is located in Wilkes-Barre, PA, which also is home to one of Penn State's campuses, and the Lionshead brandname itself is a nod to Penn State's mascot, the Nittany Lion.
The pilsner's popularity extends past the Penn State crowd to the many colleges and universities located in the northeastern corner of the country. Approximately 700,000 cases/year are distributed through an area that extends from Delaware to New England and across New York and Pennsylvania.
Part of the brand's appeal to the young adult crowd is its price point. "Lionshead is a very good beer for a good price," Lion Brewery CEO Ron Hammond explains. "So it appeals to younger adults who like to get value for their money." While Lion Brewery doesn't print a suggested retail price, it does work with its distributors to control pricing. Recently, the brewer gave young adults another reason to get friendly with Lionshead—a packaging makeover designed specifically with them in mind.
Two goals
Understanding the environment is of special concern to many of the college students who loyally follow the brand. Hammond says the brewery came to the redesign project with two main objectives: The first objective was to create packaging that would be more eco-friendly than its existing packaging, and the second was to keep it fun.
"Our beer is about parties and fun and being social," says Hammond. "We have no pretense of Lionshead being some stuffy craft beer. This is your out-with-your buddies and you are having a good time [brew]."
Finding keepers
To help it bring a youthful appearance to the brand, Lions Brewery called upon John Nunziato and his design agency, Little Big Brands (www.littlebigbrands.com). Nunziato has approximately 20 years of experience in the design and branding arena. His resume boasts stints at industry giants, including Interbrand Corp. and Landor Associates. In addition to the experience Nunziato brought to the project, Hammond also brought a depth of experience in the bottling and packaging industry from his experience at Coca-Cola Bottling Co. Consolidated and Pepsi-Cola Intl.

Together, the companies thoroughly evaluated Lionshead's existing packaging to see what was working and what needed improvement. "We [Little Big Brands] took absolutely every millimeter of the packaging into consideration," Nunziato recalled.
One particular design element stood out as a clear winner with Lionshead's youthful following—the rebus puzzles located on the underside of the bottle caps. Rebus puzzles use pictures to depict phrases. "It's one of those things you'll be sitting around [in a group], and people all sort of argue about what's the answer to this puzzle or that one," Hammond remarks. "There's a little entertainment value under each crown of Lionshead."
The puzzles have proved very popular since their introduction about three years ago. They are the subject of numerous blog postings and even a satirical news story on The Philadelphia Turkey ("Lionshead Rebus Baffles Local Drunk," posted on Jan. 13, 2009).
Another packaging item that needed to stay was the stock bottle from Anchor Glass Container Corp. (www.anchorglass.com). Keeping the stock bottle would help keep costs down, and the brewery bottling lines already were optimized for the bottles.
The brewery had completely reconfigured its two bottling lines in 2001, and the new configuration is capable of filling 400 bottles/min. According to Lion Brewery operations manager and master brewer Leo Orlandini, both lines are designed to run both products and a refurbished, double-independent deck pasteurizer from Barry Wehmiller (www.barry-wehmiller-company.com) enables the brewer to pasteurize two products simultaneously. Not surprisingly, the brewer wanted to continue to benefit from its equipment investment.
"Probably the biggest challenge [for this project] was giving this brand the cool factor with a number of limitations: namely, the directive of eliminating packaging, as well as [working with] the stock bottle structure," Nunziato explains. "We spent a lot of time considering how to best enhance a stock bottle that was somewhat uninteresting, while covering up a lot less of it."

The agency designed a smaller label that visually elongates the bottle's neck when placed low on the bottle. They were lithographically printed by Oak Printing Co. (www.oakprintingco.com) on white EcoPoint label stock. (This wet-strength label paper has been recently rebranded from its previous moniker—EcoSet—by its new U.S. distributor New Page Corp., [www.newpagecorp.com], according to terms placed by the paper's original manufacturer Stora Enso [www.storaenso.com].)
A 40-in., 8-color sheetfed press with a tower coater from Mitsubishi Lithographic Presses (www.mlpusa.com) was used to lay down three spot colors and a matte aqueous coating. Inks include a Pantone red for Lionshead regular; and a Pantone green for Lionshead Light; and a tan that Oak Printing Co. custom mixed to match the unbleached paperboard used in the six-pack carrier.
Extended entertainment value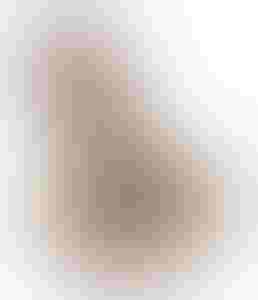 The unique shape of Lionshead paw-print handle with its four die-cut holes required a custom gluing process using specialized machinery and programs.
Little Big Brands added fun elements to the top of the bottles as well as the carriers. The new bottle caps feature an image of a lion's claw and instructions to "claw off," not twist off the cap.

The design agency also created a new six-pack carrier made from Kraftpak fibers from MeadWestvaco (www.meadwestvaco.com). The paperboard material was chosen not only for its contemporary look, but also for its eco-credientials. "Kraftpak is a high-yield, low-density paperboard, which offers a significant source reduction advantage compared to regular-density paperboard grades," says Nunziato. "Kraftpak fibers are obtained in compliance with forest practices consistent with standards set forth by the Sustainable Forest Initiative (www.sfiprogram.org), which strictly governs the growing and harvesting of trees, maintaining sustainable harvest levels of trees, and protection of wildlife, plants, soil and water. Kraftpak is manufactured with a high-yield pulping strategy and byproduct conversation practices that utilize 58 percent biomass in fuel composition."
NEPA Carton & Carrier Co., Inc. (www.nepacartons.com) used an eight-color Planeta press manufactured by Koenig & Bauer AG (www.kba-usa.com) to lay down an opaque white ink in addition to the Pantone colors used for the Lionshead Light and Lionshead regular brands. NEPA then employed a platen die-cutter manufactured by the Bobst Group (www.bobstgroup.com) to make the carrier handle, which is comprised of four holes designed to resemble a paw print.
"Because of the unique shape of the paw-print handle, we needed to make sure that the handle would stay together," a NEPA company representative explains. "We have a team of glue specialists who use a proprietary process involving specialized machinery and computer programs to ensure the handle's stability."
To the right of and slightly below the paw-print handle is copy that reminds consumers to "roar responsibly." Above and to the left of the lion's head printed on both sides of the carrier is a playful warning against imitators and states "there's only one king around here, and you're lookin' at 'em."
Not without controversy
Most of the copy used for Lionshead packaging is witty, fun and noncontroversial, with the exception of one element. While the neck-label copy for Lionshead Light—light beers ahead—is a witty, but tasteful riff off of the phrase "light-years ahead," the copywriting for the regular version is a bit more ribald. The phrase—"the best head in town"—could be considered a double entendre, and its continued presence on the packaging is an acknowledgement that branding isn't always about what a product manufacturer wants, instead it should be about what speaks to the consumers.

Hammond and his business partner Cliff Risell inherited the slogan when they purchased Lion Brewery on Nov. 1, 2007. Recognizing that the Lionshead regular's slogan could be viewed as a bit unsavory, the partners began to search for replacement copy in earnest.
"We came out really cute ones—really good ones, like the King of Bars and stuff like that," says Hammond. "Then, we brought 30 young adults in and asked them to go to all the different phrases that could be put on the neck label, and unfortunately the original slogan won with 80 percent of the vote, while the others just got 20 percent combined."
Therefore, Hammond and Risell conceded to the preferences of Lionshead consumers and kept the slogan.
Always on the hunt
Hammond, who worked with Coca-Cola when the beverage company launched the now-famous Double Fridge Pack, is always on the hunt for better ways to package beverages, and he is keeping an eye on the use of aluminum and PET bottles in the marketplace. As of presstime, Hammond states that the challenges associated with both options—costs for aluminum and customer perception with PET—negate the benefits for an operation of his size. One thing can be assured, Lionshead packaging will continue to be fun and fresh with Hammond and Risell at the helm. "We're trying to have fun in the business," says Hammond. "If you are going to own a brewery, you ought to have a good time doing it."
More information is available:
Mitsubishi Lithographic Presses U.S.A., Inc., 847/634-9100. www.mlpusa.com.
Sign up for the Packaging Digest News & Insights newsletter.
You May Also Like
---