Select Markets Driving Glass Packaging
Select Markets Driving Glass Packaging
Beer, alcoholic beverages, and food are major market areas where demand for glass bottles and containers will rise.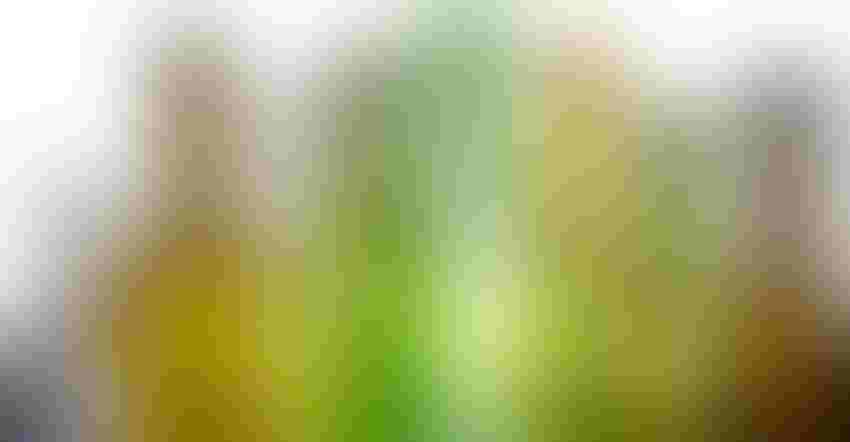 nikamata/iStock via Getty Images
There's more to recognize about glass packaging following the Year of Glass in 2022.
One of those is the favorable market conditions for this stalwart packaging material. Due to rising alcoholic and non-alcoholic beverage consumption in all markets over the next one to two years, the global glass container market is predicted to increase at a CAGR of 4-5% between 2022 and 2026 and reach around 800 billion units. Beer, alcoholic beverages, and food are three major market areas where demand will rise. It is anticipated that increased demand from the non-alcoholic market and the pharmaceutical industry will boost the value of the entire glass containers segment.
The most remarkable CAGR of all end-use segments is anticipated for the pharmaceutical sector from 2022 to 2026, driven by expanding medicine demand internationally and increased consumer awareness of the benefits of vaccination and nutraceutical use.
This is according to a report from Bereo.
Western suppliers invest primarily in plant equipment upgrades to increase energy savings and lower carbon emissions. Over the next two years, emerging markets will see an increase in investments in installing and renovating new furnaces.
To satisfy the demand from the market, all manufacturing facilities are operating at total capacity. Cost increases for the product are evident due to rising energy and raw material costs.
With demand recovery across all end-use categories, especially the beverage segment, which includes beer, wine, and spirits, demand for glass containers has increased dramatically.
Due to the production of COVID vaccines, the market need for pharmaceutical glass containers has significantly expanded.
Glass bottle prices have significantly increased due to rising demand from the food and beverage industries. Logistics problems, energy prices, and capacity limitations influence prices. Due to the production of COVID vaccines, the market need for pharmaceutical glass containers has significantly expanded.
The use of hydrogen and biofuel in glass production has swept up the industry. To test the operations of scale for their product portfolio's carbon dioxide reduction and low carbon emission trends, pushed by brand owners and suppliers, brand owners like Absolut, Carlsberg, Diageo invested in these pilots.
Supply growth is driven by new furnace construction, renovation, and capacity expansion until 2023. As manufacturing has returned to normal in most regions, the influence of COVID-19 is diminishing. Many small to medium-sized companies, which were severely damaged by production cuts and lockdowns, have been able to rebound because of the increased demand.
International players are also preparing a business continuity plan to guarantee supply constancy and exploring alternate sourcing locations. All glass containers are produced by the molded glass segment and are used as the major packaging for beverages, food, cosmetics, and medicinal applications.
Typically, soda ash, limestone, and silica sand are used to make glass containers for non-injection applications. Exceptional glass containers for the cosmetics sector, including jars and falcons for skin care, wellness, and deodorant products.
Due to its capacity to be recycled and its chemical inertness, glass is a material that is frequently used in the food and beverage sectors.
According to the Glass Packaging Association, a 2-3% energy savings can be achieved for every 10% increase in the utilization of recycled content. Glass containers are a very sustainable packaging style since cullet may be utilized as a replacement for virgin raw materials up to 100%. The weight of glass bottles has decreased by 30–40% during the last ten years. Lighter glass bottles will reduce the need for raw materials and logistics, which is both economical and sustainable.
Pharmaceutical facts in glass.
The pharmaceutical industry uses glass for packaging formulations in ampoules, vials, cartridges, prefilled syringes, etc. The demand for ampoules and vials is now increasing at a notable rate of about 7% due to the aging global population. One of the main elements of pharmaceutical packaging is prefilled syringes. Glass packaging makes up about 10% of the entire packaging industry. Exceptional glass containers for the cosmetics sector, including jars and falcons for skin care, wellness, and deodorant products, are being designed and manufactured. Glass bottles, jars, and carboys are within the category of glass containers. Several industries, including food and beverage, CPG, and pharmaceuticals, among others, employ glass containers. Due to their reduced production costs, plastic and paper packaging pose a significant threat to the market for glass packaging.
The desire for sustainable materials in packaging, as well as the ever-growing demand from the pharmaceutical, non-alcoholic beverage, and cosmetic segments, are likely to fuel the growth of the global glass containers market. Demand for glass containers in the post-COVID market is very high. The resumption of supplier manufacturing operations and capacity expansion plans suggest expanding supply to meet the spike in demand across end users. Drinks continue to be in high demand, and additional demand from medicinal end users is anticipated to last for the next three to five years.
The primary market trends for glass bottles will be light weighting, sustainability, and premiumization. However, obstacles could include material substitution, breakage, and a slowdown in alcoholic beverage consumption in the US and the EU.
Suppliers from both domestic and foreign markets are making new investments in developing areas, including APAC, Eastern Europe, and Africa. Suppliers are now exploring local alternative markets, including Hungary and the Czech Republic in the EU, Mexico for the US and Latin America, and India and Thailand within Southeast Asia due to a preference for local low-cost sourcing locations.
The wine and spirits market will likely be the primary driver of post-pandemic consumption.
Because of the shift in consumer demand for premium and sustainable package formats, glass converters in the West are concentrating on creating low-carbon glass bottles, expanding the use of cullet, and properly disposing of glass bottles. Expanding production capacities is the main emphasis of suppliers in developing markets like India and China to meet domestic glass demand and take advantage of the export potential to nearby countries.
The wine and spirits market, which is predicted to rise at a CAGR of 3-5% over the next five years, will likely be the primary driver of post-pandemic consumption. The primary reason for this shift in demand is an increase in 1.5-Litre bottles and a drop in 187-mL bottles (airplanes, mini-bars, and travel sizes). Additionally, a rebound in economic activity and the development of bars and restaurants are anticipated to result in a rise in the demand for glass bottles, particularly in developed markets like the US and Europe, where consumers' consumption habits for beverages have not significantly changed.
India, the Philippines, and Vietnam are anticipated to be the South Asian economies with the highest growth for glass containers. When purchasing cosmetic products, consumers respond to premium packaging and luxurious designs, which immediately captures their attention.
Both customers and brand owners believe decorative glass containers add value beyond the product, building a positive brand image and fostering consumer loyalty.
A survey found that about 87% of Europeans prefer glass to other packaging formats.
Sign up for the Packaging Digest News & Insights newsletter.
You May Also Like
---