Supplier News 1596
Supplier News


MAY 22, 2009Sun Chemical Announces Agreement 

with Graphic Packaging International, Inc.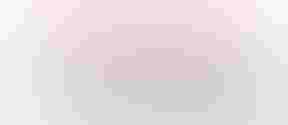 Sun Chemical has announced the signing of an asset purchase agreement with Graphic Packaging International, Inc., a subsidiary of Graphic Packaging Holding Company to purchase certain assets and liabilities of Handschy inks, coatings and varnishes business. Handschy's customer lists, formulations and trademarks are included in the agreement."This agreement with Graphic Packaging International strengthens Sun Chemical's position as the world's leading manufacturer of inks and coatings," said Rudi Lenz, President and CEO of Sun Chemical. "We look forward to serving our newest customers by providing them with the quality, service and innovation that has become the hallmark of our strategy at Sun Chemical." www.sunchemical.com   www.graphicpkg.com 

Ball Corporation selected for key social responsibility indexBall Corporation has been selected for inclusion in the FTSE4Good Index Series. The index is designed to facilitate investment in companies that meet globally recognized corporate responsibility standards.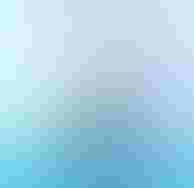 Companies in the FTSE4Good Index Series are evaluated on stringent social and environmental criteria. Ball was independently assessed and met the stringent social and environmental criteria of FTSE4Good."Social responsibility and sustainability offer opportunities to public companies to prosper while creating economic, social and environmental value," said R. David Hoover, Ball's chairman, president and CEO. "The inclusion of Ball in the FTSE4Good Index Series offers investors a means to evaluate our company as a socially responsible investment."  www.ball.com
MAY 21, 2009Novastar Automation introduces complete line 

of packaging equipment solutions and services 



Novastar Automation, Inc. today announced a complete range of packaging equipment solutions, with services that include solution-based equipment design, engineering, product sourcing, full-line integration, technical support, and 24/7 equipment servicing.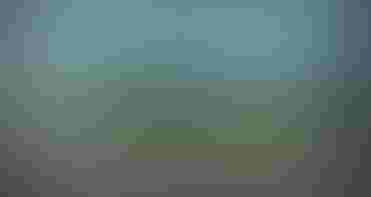 The Novastar Automation team has backgrounds in engineering, information technology, finance and manufacturing/process management, whose primary goal is delivering highly productive and profitable real-world packaging equipment solutions. Working with world-class equipment manufacturers, Novastar has the expertise and experience to accommodate every possible packaging need across all manufacturing categories.The company embraces a "customer for life" approach to assisting packaging equipment buyers and users. Solution-based equipment design, engineering, product sourcing, full-line integration, technical support, and 24/7 expert equipment servicing are all vital support components which drive the Novastar Automation team to achieve excellence in customer service. www.novastarautomation.com 



Silgan Containers named Vendor of the Year by Kroger State Avenue plant 

Silgan Containers was recently named Vendor of the Year from The Kroger Company's State Avenue plant, Cincinnati, OH. Silgan Containers helped Kroger convert its broth steel can/end line from a 3-piece welded type with sanitary ends to a 2-piece, drawn and ironed version featuring a Quick-Top® easy-opening convenience end.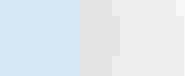 Silgan's performance was rated in several categories including: quality, customer service/tech support, warehousing/receiving and accounting. Criteria included: meeting specifications; effective and timely response to issues; 24 hour availability; training/ technical services; meeting delivery schedule, and correct pricing/documentation.Silgan Containers manufactures and sells steel and aluminum containers and ends that are used primarily by processors and packagers for food products, such as soup, vegetables, fruit, meat, tomato based products, coffee, seafood, adult nutritional drinks, pet food and other miscellaneous food products. www.silgancontainers.com






Pitman Unveils New Website 

Pitman, a leading supplier to the graphic communications and wide/grand format graphics printing industries, today unveils it's new website www.pitman.com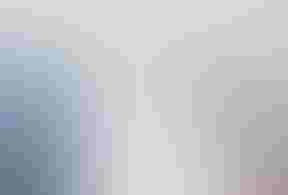 In Phase I of the implementation, using Infor Technologies eStorefront application and EasyAsk search engine, the site offers expanded content and a powerful search engine, minimizing the customer's time and maximizing productivity. It allows customers to streamline purchasing with the use of multiple "Favorites" lists, the ability to review and copy previous orders, an easy to use "order pad" and real-time access to purchase history. Other features include highlights of new products by application, order tracking, invoice history and the ability to save orders for processing at a later date.Joe Milici, Vice President Information Technology Pitman Co., explains: "Phase II will further enhance the site with features such as, on-line tutorials and product demonstrations, Material Data Safety Sheets, ICC Profiles, equipment specification sheets and ability to pay invoices online."By providing a rich online experience, it will be easier to find the information needed, place orders, track orders and review invoices 24 hours a day, seven days a week. Pitman's customers can also draw upon the support of our e-commerce specialists who are fully trained to answer questions. From the Sales and Customer Service Support Teams, to our Professional Service Specialists, Pitman staff members are fully up-to-date on the latest supplies and equipment. www.pitman.com
MAY 20, 2009International Paper Launches ecotainer Compostable Cold Cup, surpasses One Billion ecotainer Milestone

To provide a commercially compostable cold cup option for environmentally conscious consumers, International Paper is expanding its ecotainer(R) brand of foodservice packaging. A national launch of the product was announced in partnership with Coca-Cola at the National Restaurant Association show in Chicago. In conjunction with the launch of the new cold cup, the company also announced it is has sold one billion ecotainer cups and containers since the brand's market entry. The ecotainer cold cup is the logical next extension of the product line. Building on the success of the hot cup, International Paper worked with Freshens and Coca-Cola to bring the cold cup to limited markets starting this past fall and winter. The national roll-out at Coca-Cola will expand access to the cup, which will also be available shortly as a stock print or with customized artwork. www.internationalpaper.comPURAC Receives Prestigious Frost & Sullivan Innovation Award

PURAC, a leading lactides producer for the bioplastics industry, has been awarded, together with its partners Sulzer Chemtech and Synbra Technology, the 2008 Frost & Sullivan European Polylactic Production Technology Innovation of the Year Award. This prestigious award recognizes PURAC's innovations in the area of polylactic acid based (PLA) bioplastics. Together with Sulzer Chemtech and Synbra Technology, PURAC has developed a new cost-effective polymerization process to produce high-quality polylactic acid from a renewable source which can subsequently be converted into a variety of value added applications such as expanded PLA based biofoam. www.frost.comRennco LLC Celebrates 40 Years of Packaging Solutions

Rennco LLC manufacturers of vertical bagging systems is proud to announce its 40th anniversary servicing customers in the packaging industry. During the past 40 years, Rennco products have been at the forefront of the industry by taking packaging solutions further for its customers. Rennco's growth in the packaging industry is a result of engineering capabilities, packaging know-how and "in production" performance. www.rennco.comSealed Air recognized in 2009 Sustainable Packaging Competition

Sealed Air's Cryovac brand recently received a silver award at the 2009 Sustainable Packaging Competition for In-the-Bag™ merchandising for roasts. The competition, sponsored by the Packaging Association of Canada, judged entries on a number of criteria, including: Responsible sourcing of raw materials; Effective recovery; Clean production; and Resource and energy optimization in the manufacturing process. In-the-Bag™ merchandising was honored in the competition's Raw Material and Ancillary Services category, as the Cryovac® vacuum packaging materials used for In-the-Bag™ merchandising are thinner and lighter, allowing for a reduction in materials. In addition, Cryovac® vacuum packaging reduces the number of leakers and keeps products fresher for longer, so retailers lose fewer products and can keep their cases stocked with a mix of value cuts that are ready to merchandise as needed.  www.sealedair.com
April 27 – May 1, 2009 Supplier News
April 20 – 24, 2009 Supplier News 
.
Sign up for the Packaging Digest News & Insights newsletter.
You May Also Like
---