Susceptor pack keeps Red Baron pizza looking and tasting good
Susceptor pack keeps Red Baron pizza looking and tasting good
Pizza has continually been modified and enhanced since its beginnings as a simple flatbread food some 12,000 years ago in the Mediterranean region. Now the latest improvement from The Schwan Food Co. and Graphic Packaging Intl. (GPI) has been recognized by the Association of Industrial Metallizers, Coaters and Laminators (AIMCAL).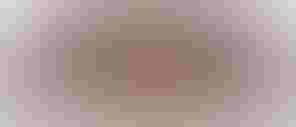 Winning susceptor pack keeps Red Baron pizza looking and tasting good
Packaging for Red Baron Fire Baked Pizza and Brick Oven Singles won the prestigious Technical Award in the Food Packaging Category of AIMCAL's annual industry competition. It uses innovative susceptor technology to deliver a better-looking and better-tasting pizza.
The honor was announced on Sun., March 20 at a special awards banquet during the association's management meeting at The Boulders Resort in Carefree, AZ.
"Pizza cartons continually undergo freeze-thaw cycles in a grocery store freezer unit," says Bob Babich, business development manager for GPI. "This ongoing change in moisture level can affect the package, causing the paperboard to warp, to look less appealing and to potentially cook the product unevenly in the microwave oven." 

To solve the problem, GPI developed a proprietary lamination procedure and adhesive pattern for attaching the susceptor patch to paperboard. Resulting benefits include improving the integrity of the package in the grocery freezer, presenting a more attractive package to the consumer, and enabling more even cooking, browning and crisping in the microwave oven.
The new design has been in nationwide distribution since mid-2010. According to Babich, susceptor technology has transformed the food industry with its ability to crisp, to brown, to eliminate hot and cold spots, and to create textures that mimic conventional oven cooking. 

"When we combine this technology with improvements in paperboard design, forming, and laminating, we're able to create packaging that's more stylish, more sophisticated, and more convenient," adds Babich. "It's a win for the consumer, for the product manufacturer, and for the converter."
Jane Chase, senior director of packaging innovation and R&D with The Schwan Food Co., agrees. "Packaging that's more innovative and exciting gives us a much broader range of marketing options," says Chase. "And with this new award-winning susceptor technology, Graphic Packaging is delivering improved results at no extra cost—so we're certainly reviewing how other of our products might be able to benefit."
Source: Graphic Packaging Intl.
.
Sign up for the Packaging Digest News & Insights newsletter.
You May Also Like
---